COBie datafiles are used to capture maintainable and operational assets for ongoing management and replacement processes during handover at various gateways in a construction project. When delivering COBie outputs from Autodesk Revit however, it should be noted that these elements should be selected and specified often as part of a clients Asset Information Requirements.
It should also be noted that the Revit Interoperability Tools have limitations when looking to category based delivery for inclusion into the project. You may have found that some Revit family category types will not automatically populate some key information especially when demoting the Space category of an object relating to where it is located.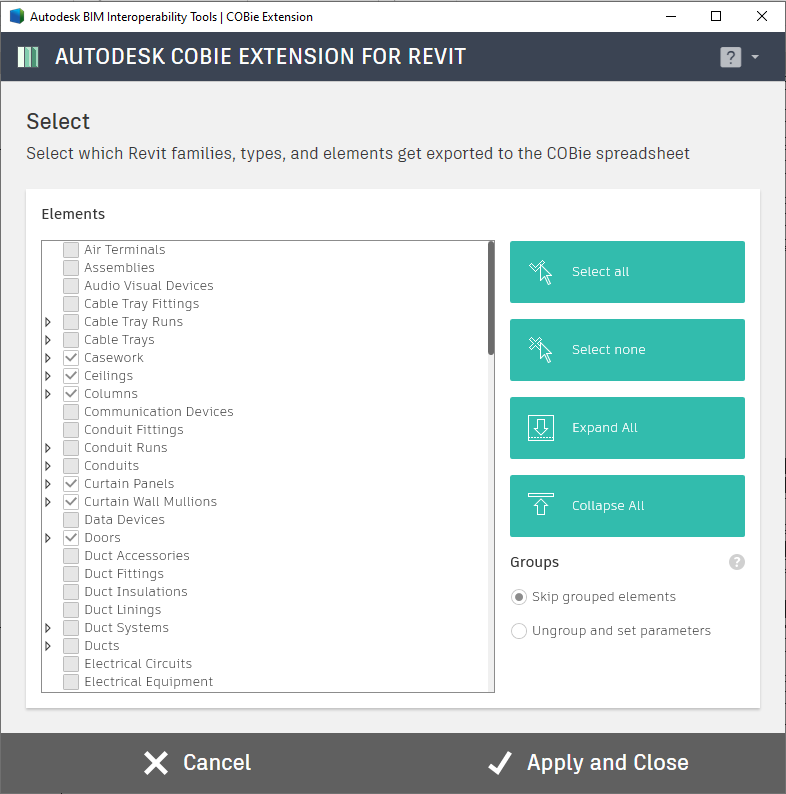 This is because some categories of objects are deemed 'not space aware' which means that the COBie Toolkit cannot automatically ascertain which space it is contained within and more commonly these object types often are situated in or across multiple spaces or rooms.
These object categories include:
Pipes
Insulation for Pipes
Conduits
Ducts
Cable Trays
Conduit Runs
Structural Framework
Arguably these categories would not be specified as Maintainable Assets, however if they are included in your AIR, you may need to add the space allocation to these objects manually for inclusion in the COBie datafile.
This is made clearer in a Revit scheduling environment when selecting an object and viewing whether there is the option to add Room based parameters to the object schedule. If this is not available then the category of object cannot automatically find its location using the toolkit.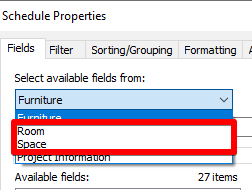 These categories should be considered and the time required to add additional data manually should they be required for your COBie data file output.
Should you require further details on Revit training or learning more about the features of Revit and COBie Delivery, please contact the team at Man and Machine for further help.
---
For more information on this blog post or if you have any other questions/requirements, please complete the below form: