Are you getting too many emails whenever there is a new Issue, RFI, Sheet, Review etc? It is possible to change how often you get notifications from the Autodesk Construction Cloud.
This can be changed both at a project level by the project admin and also at a user level should the project admin allow users to make changes to notifications.
By Project Admin
To change the frequency of notifications sent to users at a project level you will need to be a project admin. Once you are inside the project you will need to change to Project Admin in the top left and then go to Settings -> Notifications.
Here you can change how often (instantly/hourly/daily) notifications are sent for various features.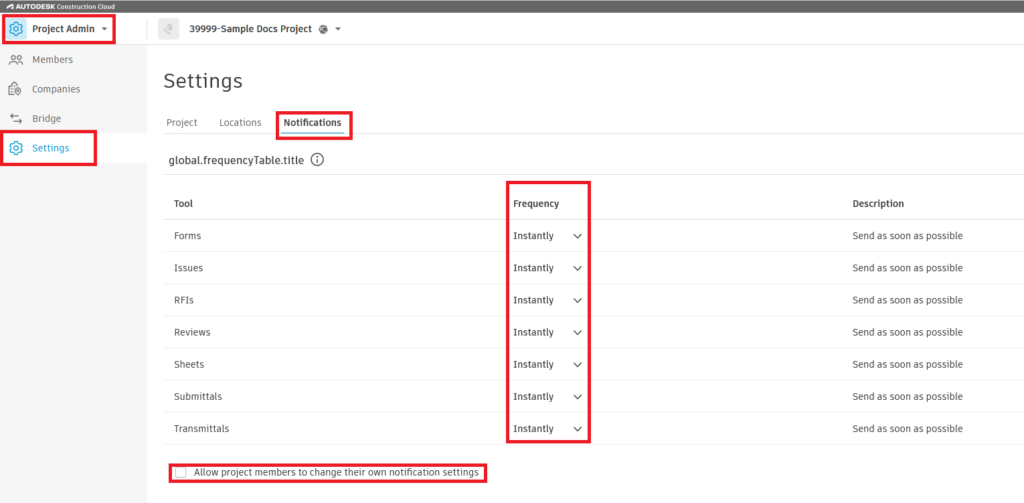 By User
If the project has allowed users to change their own notification settings (see above) then individual users can customise their settings as follows.
Open the project, select your user account in the top right corner and select Notification Settings:

Changing the notifications frequency can be very useful and being able to control it at a project level for all users or to allow users to choose there own frequency has its advantages.
---
For more information on this blog post or if you have any other questions/requirements, please complete the below form: