What is Autodesk Construction Cloud?

Autodesk Construction Cloud is a world leading platform for the seamless connection of teams, workflows and data at every stage of the construction process which helps to reduce risk, maximise efficiency and increase profits. Bring every project team together from design to handover, onto a single construction software solution. Connect workflows and collaborate securely from a single source of truth.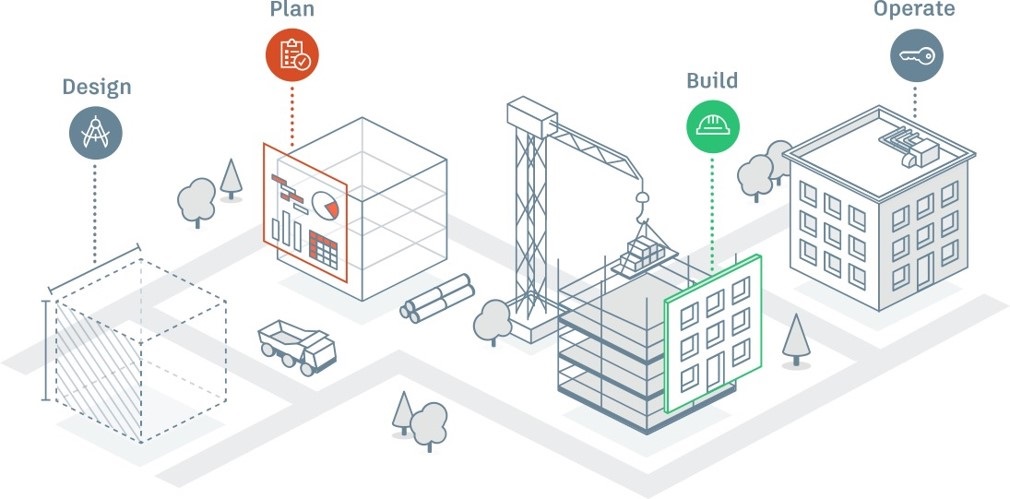 So, where do you start?
Step 1 – Choose the right product or features to match your requirements.
Central to this Common Data Environment (CDE) is Autodesk Docs, a cloud-based platform that allows you to organise, distribute and share files. It fully integrates with the tools in the Autodesk AEC Collection and provides key features such as:
Design to construction connection
Document control and permission-based access
Document approvals
Mark up tools
Centralised issue tracking
Transmittal creation and tracking
Desktop connector
Integration with AutoCAD and Revit
2D and 3D support
With Autodesk Docs as the foundation, you can then build upon that with additional tools for the design, plan and build phases to deliver additional functionality and support other workflows.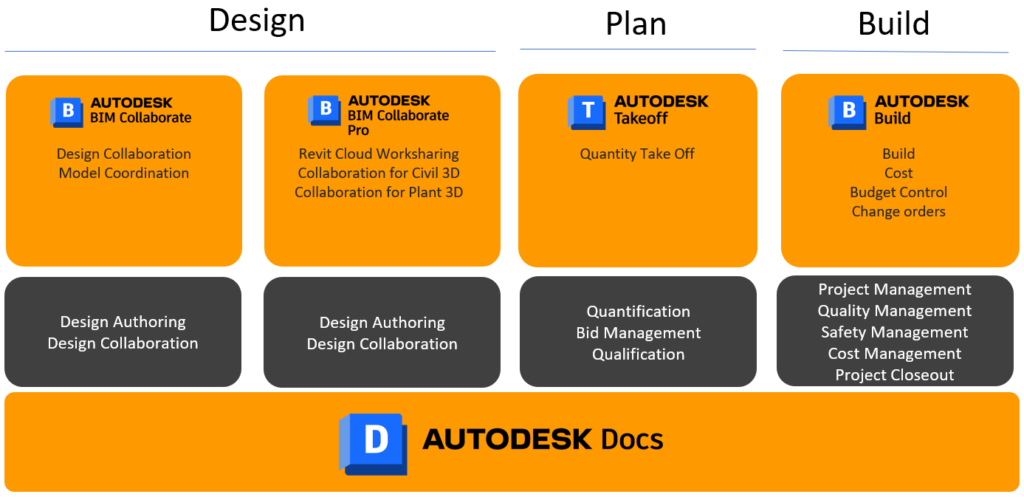 Like what you see? If you would like to know more about the individual ACS products click here.
Step 2 – Customise Your Deployment Pack.
Successfully deploying the Autodesk Construction Cloud has become cornerstone to our BIM Ready Program and it requires a combination of services including software configuration, deployment, user training and admin training. With many successful deployments under our belt, we understand how to deliver the solution effectively.
We will help you build a "Customised Service Pack" that ensures that we optimise the deployment for your workflows and business whilst delivering best practise. Typically, it will include:
Base Onboarding
Base Deployment
Bolt On Services
Long Tail Services
Base Onboarding: Start up training, workflow discovery, pre-scoping.
Base Deployment: Specialised configuration, user and admin specific training for your environment.
Bolt On-Services: Specific bolt-on activation services for Autodesk Collaborate, Collaborate Pro, Takeoff and Build.
Long Tail Services: Tailored content delivered to enhance and promote a wider adoption across your organisation beyond the "BIM power users".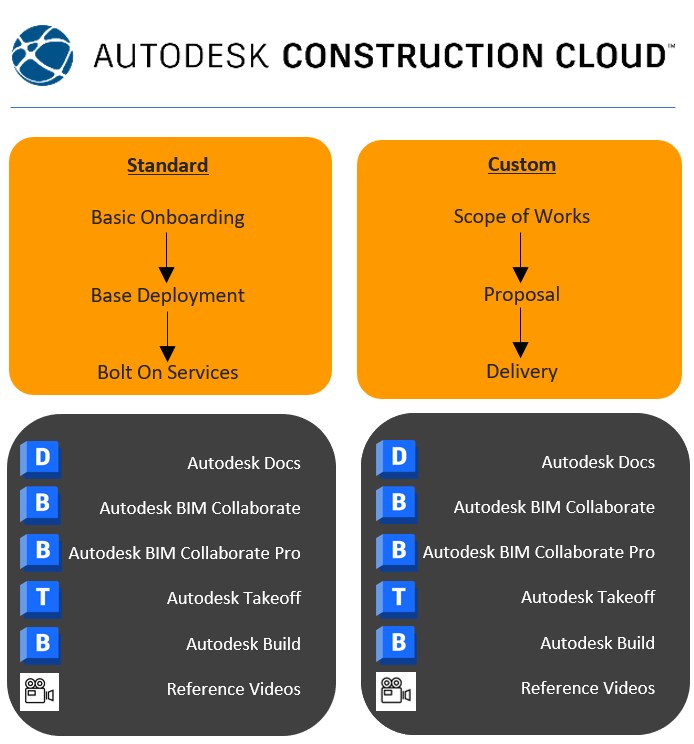 If you would like more information about these services please go to our ACC Training Page.