There are some occasions when a complete uninstall of the Vault SQL instance is required, for example, when you need to rename the Vault server. The following steps detail how to uninstall the AUTODESKVAULT instance so that you could rename the server then re-install and restore Vault from a Vault backup.
First uninstall Autodesk Data Management Server Console.
In the "Programs and Features" window, locate "Microsoft SQL Server 20xx".
Right click "Microsoft SQL Server 20xx" and select "Uninstall\Change".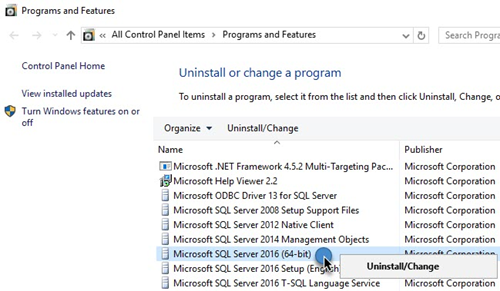 In the "SQL Server 20xx" window, click "Remove".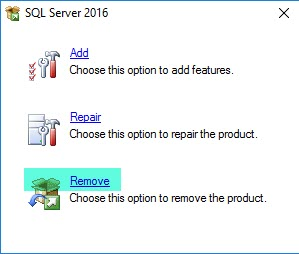 This message is temporarily displayed.

In the "Remove SQL Server 20xx" window, ensure the AUTODESKVAULT SQL instance is selected in the "Instance to remove features from:" option.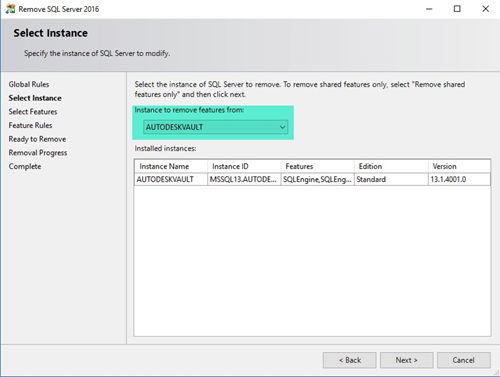 Click "Next".
In the "Select Features" page, ensure all features are selected.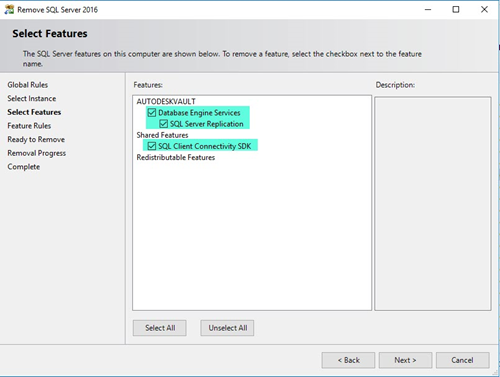 Click Next.
In the "Ready to Remove" page, click "Remove".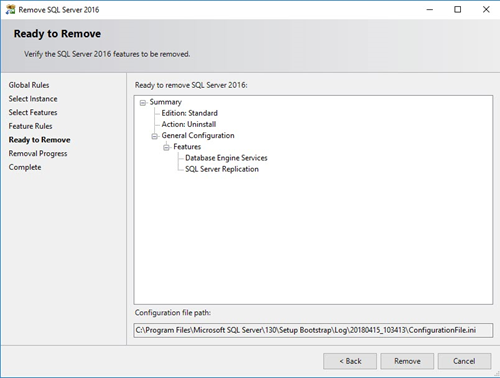 This should begin the Removal process which should take a few minutes. Once complete the server is ready for a rename and re-install of Autodesk Vault from scratch, after re-installing you can restore the Vault backup.
For more information on this blog post or if you have any other questions/requirements, please complete the below form: