Set Timeout Limit for Inactive Autodesk Licenses
Ever wanted your Autodesk software to return a Multiuser license if the software has been left open but unused?
Well, we can! Using an Option File we can specify a time limit for Multiuser licenses to be returned in the event the Autodesk software hasn't been used for X amount of time. This can be useful if someone has forgotten to close the software and is hogging licenses.
How to Create a Timeout Option File
Open notepad
Type the line "TIMEOUT" followed by a space and in seconds, the maximum amount of time.
Go to save and call the file "Options.OPT"
Change the File type to "All Files"
Save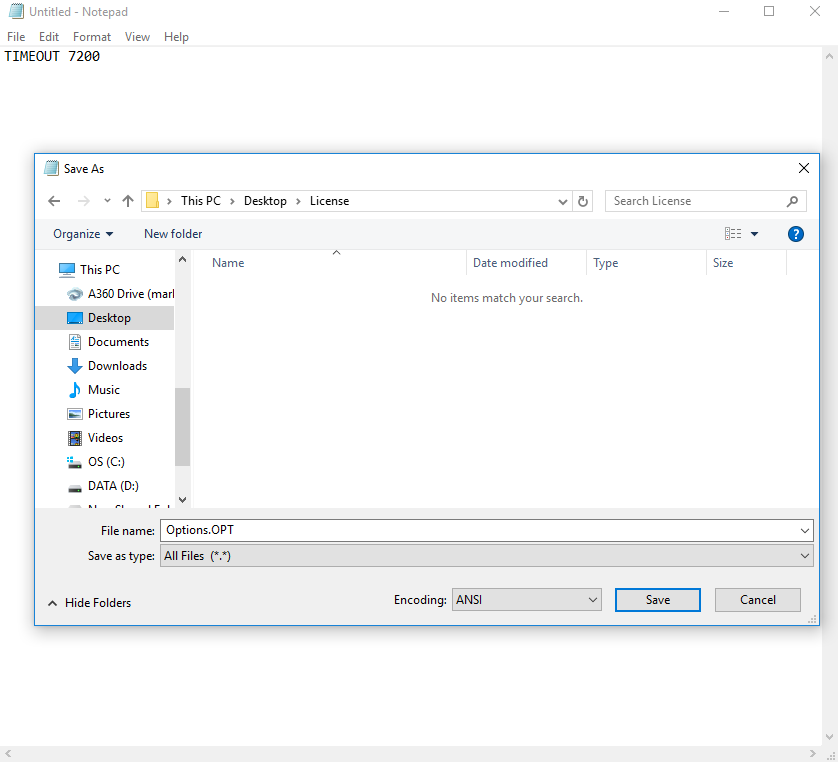 All that is left to do is place the Options File in the same location as the License file and restart your license server. Now, if anyone leaves their Autodesk software open and doesn't use it, the license will be returned.
Please note that your Autodesk software will take a license back out if one is available when you return to your software.