More Uses of Factory Design Utilities
Having an Autodesk Product Design and Manufacturing Collection means you have access to more tools than just Inventor and AutoCAD. If you have chosen to subscribe to a collection you should investigate the other software packages you are missing out on.

Factory Design Utilities is one of the many overlooked "extras" in your collection and it may be more useful to you than the name suggests. So, to start let's look at what Factory Design Utilities does and some of the advantages to using it. Then I will discuss where it can be used in the design industry (other than for factory layouts).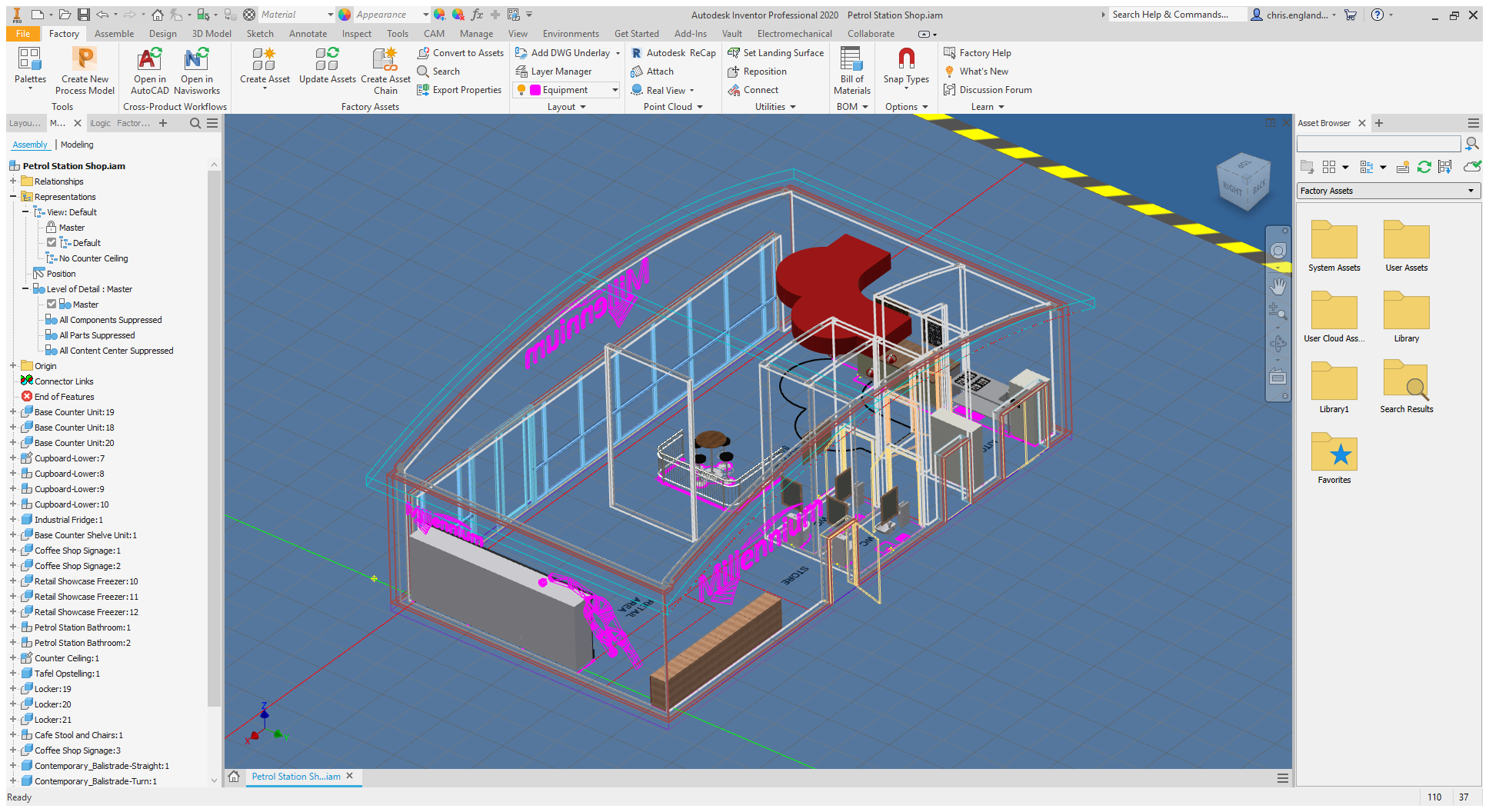 Advantages of using Factory Design Utilities:
Create a library of parametric models that are usable in both Inventor and AutoCAD
Manage layouts from a 2D AutoCAD or 3D Inventor interface
Easily place geometry that has specific placement requirements
Get models from third party software packages and publish them as Assets in minutes
Manage duplicates of models with minor parametric differences without duplication tools
Review layouts with Navisworks
Add an interface with point cloud data
When we create a Factory Asset it becomes available for placement in a Factory Layout via the Asset Browser. Factory assets can then be placed in Factory Layouts (a special assembly file with an AutoCAD DWG link). A Factory Layout can be worked on in 2D with AutoCAD and/or 3D using Inventor, the link between these two is bidirectional and there is a sync button to allow easy switching between the programs. A user can even sync straight to Navisworks for model review and clash detection.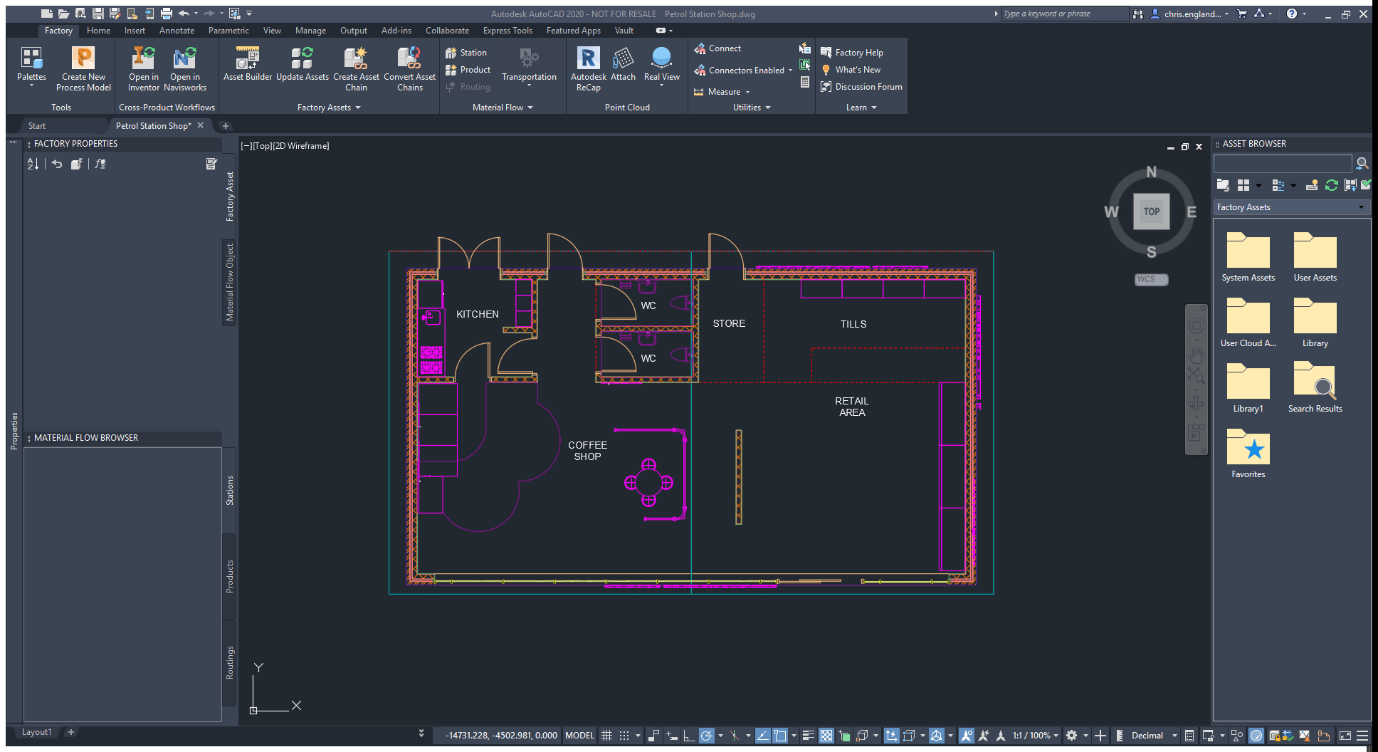 So, if we disregard the name (Factory Design) and start to investigate the uses for this product in a broader light, there are many industries that can benefit here. If you are doing any sort of building layout for things like modular building components, internal walling kits, kitchen or shop fitouts etc. Perhaps you are doing smaller layouts like electrical components in a PLC or compact water treatment plants or maybe something like warehouse layouts for shelving and racking. This could all be done using Factory Design Utilities.
If you design layouts using standard components (even with custom parametric requirements) that still require the fabrication detailing from drawings, Factory Design Utilities could benefit you. If you would like to know more or want to find out if Factory Design Utilities can benefit your design process, please get in contact with us at Man and Machine for more information.