Autodesk Moldflow Adviser Fundamentals
This course teaches new Moldflow Adviser users the key features, functionalities and workflows in Autodesk Moldflow Adviser through hands on exercises. You will  earn how to run analysis in the Standard, Premium & Ultimate packages as well as learning how to interpret results of all analysis types available.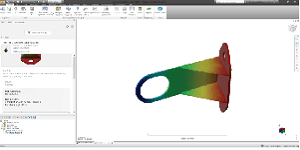 Intro to Using The Interface and Job Manager
Customise Databases
The Process typically used for Analysis Projects
Import and Check Models from CAD Systems
Check Models for Draft, Thickness and Undercuts
Gate Placement Guidelines
Gate Location Analysis
Review Part Design Guidelines
Analysis Sequences
Results Visualisation Tools
Cost Advsier Tool
Review available Formats
How to Model Typical Gate and Runner Designs
Concepts of Pack/Hold for Injection Moulds
Model Cooling Circuits
Concepts of Cooling for Injection Moulds

Autodesk Moldflow Insight Fundamentals
This course teaches new Moldflow Insight users the key features, functionalities and workflows in Autodesk Moldflow Insight Standard through hands on exercises. You will be taught how to run and interpret results of most analysis types within the software.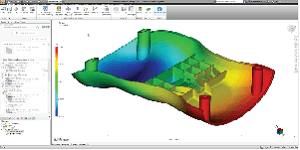 Introduction to Synergy User Interface
General Process used for Analysis Projects
Moldflow Design Philosophy and Procedures
Mesh Characteristics
Mesh Errors and Mesh Density Requirements
Result Manipulation and Interpretation
Typical Gate and Runner Designs
Conduct a Runner Balance Analysis
Review of Definitions
Advanced Options for a Flow Analysis
Solvers and Capabilities
Features of Moldflow Communicator
How to Create MRF and Criteria Files in Synergy
Gate Placement Guidelines
Gate Location Analysis
Polymer Definition and Classification

Introduction to Nastran in-CAD
Autodesk Nastran in-CAD is a powerful Finite Element Analysis (FEA) package built into Inventor. This course teaches the capabilities of Nastran including complex stress, impact, fatigue, vibration and thermal analysis. Prior knowledge of Inventor Solid Modelling is required and Finite Element Analysis experience is beneficial but not mandatory. 
Introduction to Finite Element Analysis
Idealisations
Contacts
Reviewing Results
Sections
Animations

Autodesk Inventor Dynamic Simulation
This course covers basic and advanced functionality of dynamic simulation within the Inventor modelling application, allowing you to acquire the knowledge needed to compete thorough evaluation of product performance. After a thorough introduction of the simulation workflow and user interface of dynamic simulation, the course will mainly focus on solving actual design problems. These problems are taken from real life examples and are universal, allowing you to apply the knowledge quickly to your own design problems with confidence.
Simulation Workflow

Simulation User Interface

Type of joints and process of creating joints

Simulating and Analysing
Environmental constraints

Analysing Results

Interpreting Results

Solving actual design problems using various different tools
Simulation of racing car piston assembly

Agricultural Spring mechanism design

Rotary compressor design

Simulating a sprocket chain

Autodesk Inventor Stress and Frame Analysis
This course will teach you how to drive the simulation capabilities of Autodesk Inventor Professional to perform FEA stress and frame analysis on models and digital prototypes. You will learn how to validate designs, eliminate redundancies and solve real-world problems before a physical prototype is produced. It uses the existing 3D model or digital prototype, alongside a powerful simulation toolset. You will be taught the tools that are available within the software and put them into practise using real world design problems from a variety of industries.
Simulation overview

Stress Analysis Environment (Static, model and frame)

User interface and stress analysis workflows)

Simulation solving
Exporting reports

Simulation preparation (materials, beams)

Simulation preparation (loads, contacts)

Simulation preparation (constraints, connections, thin bodies)
Simulation Pre-Solve Meshing

Meshing refinement and convergence

Displaying results (viewing different results, animating)

Probing and convergence plotting
Simulation & Moldflow
Updated on 2019-04-16T10:00:08+01:00, by George roberts.