Our Plant Design Training
Autodesk Introduction to Plant Design
This Autodesk Plant 3D training course teaches you how to use Autodesk Plant 3D software to complete a plant design project. It provides a comprehensive overview of the AutoCAD P&ID, AutoCAD Plant 3D, and the Autodesk Navisworks software modules in the Plant Design Suite including all common workflows for plant design plus a focus on project setup and administration.
Introduction to AutoCAD Plant 3D

Using AutoCAD P&ID
Using Navisworks

Editing and Advanced Topics
Setting up a Plant Project

Administering a Plant Project

This course teaches you how to use the AutoCAD P&ID software product to complete a P&ID design project using common workflows. During this course you will explore the user interface and gain a thorough understanding of editing techniques, annotation concepts, data management, data reports and how to solve validation issues with AutoCAD P&ID.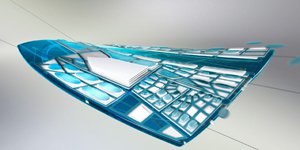 Creating and Adding Existing Drawings
Equipment and Nozzles
Piping and Instruments
Annotation and Tagging Concepts
Editing Techniques
Data Manager and Reports
Custom One-off symbols
Offpage Connections
Advanced Topics and Troubleshooting
P&ID Admin for Users
Generating Reports
Working in a Project
Opening a Drawing
Exploring the User Interface
Managing Layers and Colours
Plant Design
Updated on 2018-10-18T17:12:30+01:00, by George roberts.