Our Autodesk Inventor Training
Autodesk Inventor Introduction to Solid Modelling
This course teaches new Inventor users how to approach parametric design using Autodesk Inventor. The course provides a hands-on learning experience ensuring that you will acquire the knowledge needed to design models from conceptual sketching, through to solid modelling, assembly design and drawing production.
Creating, Constraining and Dimensioning 2D Sketches

Creating and Editing the Solid Base 3D Feature from a Sketch

Creating Equations and Working with Parameters

Manipulating the Display of the Model

Resolving Feature Failures
Creating and Editing Secondary Solid Features that are Sketched and Placed

Duplicating Geometry in the Model

Placing and Constraining/Connecting Assembly Parts

Manipulating Display of Components in an Assembly

Obtaining Model Measurements and Property Information
Creating Presentation (Exploded Views)

Modifying and Analysing the Components in an Assembly

Simulating Motion in an Assembly

Creating Parts and Features in an Assembly

Creating and Editing an Assembly
Course Duration - 2 + 2 Days
Next Step - Autodesk Inventor Sheet Metal Design
Autodesk Inventor Stress and Frame Analysis

You will learn how to drive the simulation capabilities of Autodesk Inventor Professional to perform FEA stress and frame analysis on models and digital prototypes. This will enable you to validate designs, eliminate redundancies and solve real-world problems before a physical prototype is produced.
Simulation Overview
The Stress Analysis Environment
User Interface
Simulation Preparation
Simulation Pre-Solve
Stress Analysis Workflows in Inventor Professional
Meshing and Mesh Refinement
Convergence
Simulation Solving
Displaying Results
Viewing different results
Animating
Probing
Convergence Plotting
Exporting Reports
Autodesk Inventor Advanced Part Modelling
This course builds on the skills acquires in the Autodesk Inventor Introduction to Solid Modelling training, by taking you to a higher level of productivity when designing part models in Inventor. You will learn advances part modelling techniques including multi-body design, advanced lofts, advanced sweeps, coils, and surface modelling. The course also covers features aimed at increasing efficiency; iFeatures for frequently needed design elements, iParts for similar designs, iLogic for automating designs, translation options for importing data, and the Engineer's Notebook for communication.
Advanced Model Appearance Options

2D and 3D Sketching Techniques
Multi-body Part Modelling
Advanced Geometry Creation Tools
Analysis Tools

Generative Shape Design using Shape Generator
Creating and Editing Basic Features
iFeatures and iParts
Importing Data from CAD Systems and Making Edits
Working with AutoCAD DWG Files

Freeform Modelling
Emboss and Decal Features
Advanced Drawing Tools
Autodesk Inventor Advanced Assembly Modelling
This course builds on the skills acquires in the Autodesk Inventor Introduction to Solid Modelling and Autodesk Inventor Advanced Part Modelling training courses. This course will enable you to be more productive, going beyond simple part design, to creating and working with assemblies in Autodesk Inventor. The course introduces advanced features for constraining models, making associative links, using design accelerators and introducing rendering models.
Applying Motion to Existing Assembly Constraints

Introduction to the Top-Down Design Technique
Tools for Top-Down Design such as Associative Links
Creating Positional Representations
Using Shrinkwrap and Model Simplification Tools

Creating Level of Detail Representations
Using Design Accelerator
Creating Rendered Realistic Images and Animations
Using iMates and iAssemblies
Duplicating Components in an Assembly

Using the Frame Generator
Working with Weldments
Link and Drive Parameters to and from a Spreadsheet
Autodesk Inventor Sheet Metal Design
This course introduces the concepts and techniques of sheet metal modelling with Autodesk Inventor. The structure of the course follows the typical stages of using Inventor and will teach you how to create sheet metal parts, edit them, generate flat patterns and document the designs in drawings.
Autodesk Inventor Sheet Metal Interface

Sheet Metal Design Process and Sheet Metal Cuts
Creating Base Faces, Contour Flanges and Rolls
Creating Secondary Faces, Contour Flanges and Rolls
Sheet Metal Parameters
Creating Flanges, Gems, Folds and Bends

Corner Rounds, Chamfers and Seams
Generating Flat Patterns
Lofted Flanges
Rips
Unfolding and Refolding

Multi-Body Sheet Metal Modelling
Documentation and Annotation of Drawings
Converting Solid Models to Sheet Metal Models
Sheet Metal Styles
Autodesk Inventor Cable and Harness Design
This course will teach you how to design physical cables and harnesses for electrical systems in almost any kind of product or machine. With specific tools to incorporate cable and harness into digital prototypes, Autodesk Inventor enables you to calculate accurate path lengths, avoid small-radius bends and helps ensure electrical components fit into your mechanical assembly before manufacturing.
Functionality of Cable and Harness

Basic Workflow to Add and Document Cable and Harness Designs
Wire a Harness Assembly by Adding or Importing Wires and Cables
Wire a Harness Assembly by Routing Wire and Cables through the Segments

Refine a Design by Editing the Wires, Cables or Routes

Refine a Design by Adding and Editing Splices

Refine a Design by Adding and Editing Virtual Parts
Communicate your Cable and Harness to others by Creating and Annotating 2D Drawings and Exporting Design Data

Create and Manage the Library File and Configuration Files

Create, Author and Publish Electrical Parts and Connectors to a Content Center Library
Autodesk Inventor Tube and Pipe Design
With specific tools to incorporate tube and pipe runs into digital prototypes, the Inventor Tube and Pipe environment provides rules-based routing tools that select the correct fittings and helps the pipe run to comply with standards for segment length, round-off increments, and ben radius. Through a hands-on learning experience, you will acquire the knowledge needed to design routed elements, including tubing, piping and flexible hose.
Describe the Tube and Pipe Environment.

Why you would use the Tube and Pipe Environment

Set up Routes and Runs

Publish Custom Content Libraries
Place the Initial Fitting in your Tube and Tipe Design

Create, Edit and Manage Routes for Rigid Pipe, Rigid Tube and Flexible Hose Designs

Manage Content Libraries
Create New Style that use Custom Content

Document Tube and Pipe Design through the Creation of 2D Drawings and Part Lists

Export the 3D Design Data
This course will teach you how to use the iLogic functionality within the Autodesk Inventor software. You will learn how to use iLogic to automate Autodesk Inventor designs and how iLogic functionality furthers the use of parameters in a model by adding an additional layer of intelligence. By setting criteria in the form of established rules, you will learn to capture design intent, enabling you to automate the design workflow to meet various design scenarios in part, assembly and drawing files.
iLogic Functionality Overview

iLogic Workflow Overview

Review of Model and User-Defined Parameters and Equations in iLogic
Understanding the iLogic interface Components

Rule Creation Workflow for Inventor Parts and Assemblies

Using Variations of Conditional Statements in an iLogic Rule
Incorporating Function Types into an iLogic Part, Assembly or Drawing File Rule

Event Triggers and iTriggers

Creating Forms to Create a Custom User Interface for an iLogic Rule
Autodesk Inventor for Experienced 3D CAD Users
This course provides accelerated introductory training in the Autodesk Inventor software and is designed for those that have 3D modelling design experience with other 3D CAD software packages (e.g. CATIA, Pro/Engineer, Creo, NX, Solidworks). You will be taught how to find and use the modelling tools associates with familiar modelling strategies that are used in other 3D CAD software.
Obtaining Model Information

Creating Sketch and Pick and Place Features

Work Features

Creating Equations and Working with Parameters

Model Geometry and Model Display Manipulation
Feature Duplication Techniques

Placing and Constraining Parts in Assemblies

Assembly Component Display

Presentation Files (Exploded Views)
Assembly Tools

Creating Parts and Features in Assemblies

Assembly Bill of Materials

Working with Projects

Creating and Annotating Drawings and Views
Autodesk Inventor Dynamic Simulation
This course covers the basic and advanced functionality of dynamic simulation within the Inventor modelling application, allowing you to acquire the knowledge needed to complete a thorough evaluation of product performance. The course focuses on solving actual design problems. These problems come from existing Inventor Dynamic Simulation users, and are universal, allowing you to apply the knowledge quickly to your own design problems with confidence.
Simulation workflow

Dynamic Simulation Environment and UI

Simulation joints and degrees of freedom
Process of Creating Joints
Simulation and Analysing
Analysing and Interpreting Results
Solving Design Problems using Variation Tools
Environmental Constraints
Autodesk Inventor Design Tools and Strategies
Traditionally, CAD systems including Autodesk Inventor, work from a bottom up design approach. In some cases it is beneficial to work with a top down approach to creating the model geometry for your designs. With features such as multi-body solid modelling, this is the focus of the course. You will also learn how to use productivity tools such as deriving components, working with layouts, sketch blocks, associative links, and adaptive parts in order to capture design intent within your 3D models.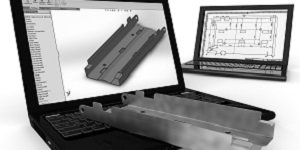 Create Solid Bodies
Modify Solid Bodies
Create new Parts and Assemblies
Derive new Geometry in a Part
Automatically Create Geometry
Create and Modify Layouts and Sketch Blocks
Define and Test the Kinematic Motion
Create 3D Models from Sketch Blocks
Promote a Shape Generator Study to the Modelling Environment
Create Structural Frames Members
Adjust Frame Member Ends to Obtain Required Joints
Create and Publish Customer Frame Member Profiles
Autodesk Inventor Design Variations and Representation
Autodesk Inventor allows the efficient creation and representation of designs, using both new and existing geometry. This Inventor Design Variations and Representation course focuses on using existing geometry to leverage pre-existing information in order to quickly create additional, or varied components and designs using iParts, iAssemblies and iFeatures. Once your designs are complete, learn how to aid assembly placement with iMates before controlling a components range of motion or generating simplified geometry for sharing with external organisations whilst protecting corporate IP.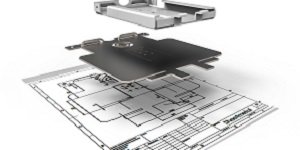 Create and Place an iFeature
Use the Copy Command to Duplicate Features
Create an iPart
Inserts Standard or Custom iParts into an Assembly
Modify an iPart Factory
Use a Table-driven iPart to create an iFeature
Build iMate Constraints into parts or Subassemblies
Use a Match List
Create, Place and Edit an iAssembly
Create and Edit Different Positional Representations
Create a Shrinkwrap Part
Create and Use Level of Detail Representations
Autodesk Inventor Presenting Designs with Image and Animation Tools
Building up a design is one thing, presenting that design to colleagues, clients or executives is another. Autodesk Inventor provides tools to visualise and present your designs to greater affect, and to allow a better understanding and communication of design intent and product use.
Add visual styles and realistic materials to your components before visualising with shadows, reflections and lighting effects. Both show and animate your designs being assembled in the Presentation Environment of Autodesk Inventor, to demonstrate how components relate to one another and better understand and appreciate design intent.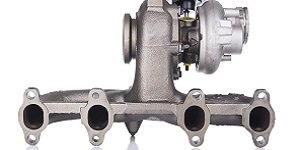 Enhance the Appearance of Surfaces and Edges
Customise and Assign Lighting Styles
Create, Assign and Edit Existing Appearances
Create a Presentation File with Animations
Publish a Presentation File to Create Images or Video
Render a Realistic Image of a Model
Create a Realistic Animation
Create a Composite Video
Create a Custom Environment
Autodesk Inventor Surface and Freeform Modelling
As well as industry leading solid modelling tools, Autodesk Inventor also gives its users the capability of both high end surfacing tools and freeform modelling techniques. Whether you need to incorporate surface models into your designs, or use push and pull design methods to freeform a component from a mesh object, our Inventor Surface and Freeform Modelling course will give you the knowledge you need to enhance your daily workflows.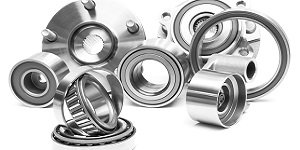 Create Spline and 3D Sketched Entities
Create Planar and 3D Surfaces
Combine Individual Surface Features
Add or Remove Material in a Model
Create Solid Geometry using Surface Geometry
Remove Portions of a Surface
Manipulate the Extent of a Surface
Create a New Solid Face
Remove Existing Surfaces
Copy Surface from one Model into another
Create Freeform Geometry
Edit Freeform Base Geometry
Autodesk Inventor Working with 3D Annotations and Model-Based Definitions
In modern 3D Modelling and Manufacturing Design Applications such as Autodesk Inventor, you are not required to wait until you are annotating your 2D drawings to design and display annotations next to your designs. Using Model Based Definitions (MBD) inside of Autodesk Inventor you can create 3D annotations to support the visual presentation of your model inside both Autodesk Inventor and 3D PDF files.
The Autodesk Inventor Working with 3D Annotations and Model-Based Definitions course guides users through the Model Based Definition Workflow, from creating 3D annotations to linking these directly to your 2D drawings or exporting out to 3D PDF and STEP formats.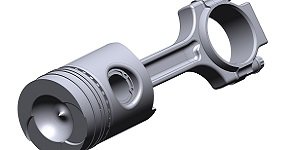 Creating Dimensional Annotations
Creating Hols/Thread Note Annotations
Creating Surface Texture Annotations
Creating Text-based Annotations to a Model
Creating Tolerance Features to a Model
Using the Tolerance Advisor to Review Informational Messages and Warnings
Creating a General Profile Note Annotation
Inventor
Updated on 2019-07-25T14:51:30+01:00, by George roberts.