Our BIM Management Training

BIM for Project and Construction Professionals
The BIM for Project & Construction Professionals training course is designed for project and operations staff working on specific BIM projects. It is ideally suited for Project Managers, BIM Information Managers, engineering staff, modellers and coordinators, who want to gain a broader understanding of BIM outside their specific roles. Besides getting a broader understanding of BIM principles, you will gain an in-depth knowledge of BIM project workflows and methodologies, including detailed learning on key project-related documents such as the EIR and BEP.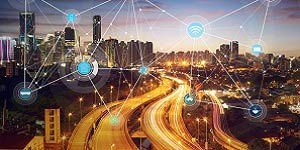 BIM Project Specification & Guidelines

PAS1192 Detailed Review
The Information Delivery Cycle
Work Stages & Information Delivery Cycle
Document Deliverables (AIR, OIR, EIR and BEP)
The EIR & Capex

Fees and Contracts
BIM Tendering Process
BIM Execution Plan
MIDP/TIDP
COBie and IFC Schemas in a BIM Project
Workflow & Model Exchange

Handover
Level of Definition
Model Organisation & CAD Standards
Modelling Best Practises
Next Step - A Bespoke Course

This one day course is designed to teach you the fundamentals of BIM and how to implement a project using BIM methodology. You will gain a thorough understanding of BIM principles, technologies and project requirements. The course is ideally suited for executives, managers and employees who need to understand BIM, but are not necessarily working on individual projects.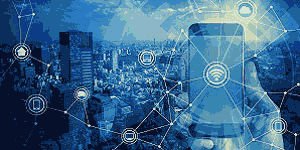 Principles of BIM

International & UK Standards
openBIM: UK BIM Alliance & buildingSMART
BIM Application Use Cases
PAS1192 BIM Lifecycle
The Employers Information Requirement (EIR)
The BIM Execution Plan (BEP)
BIM Implementation & Change Management

Overview BIM Roles & Responsibilities
BIM Document Relationships
Assessment & Strategy
Next Step - BIM for Project & Construction Professionals

BIM for Product Manufacturers
This course is specifically designed for product manufacturers who need to create BIM models and components for the architectural and construction industry. You will get a thorough understanding of the BIM process and what level of information required in BIM Level 2 contracts. You will also get exposed to how BIM projects run and how product information gets used by the asset owner post project handover.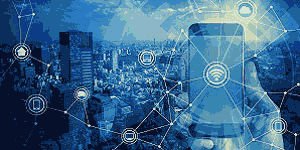 Introduction & Principles of BIM

BIM Application Use Cases
Using BIM Exchange in Inventor
Creating LoI Tables
Creating Revit 3D Geometry to Correct LoD
BIM Specification & Guidelines

NBS Object Standard
Model Element Breakdown: Adding Uniclass
Developing Library Objects to BS8541
Asset Modelling for Product Manufacturers
Model Organisation, CAD Standards & Best Practises

COBie & IFC for Manufacturers
Employers Information Requirement (EIR)
BIM Execution Plan (BEP)
What Next for BIM?
Next Step - A  Bespoke Course

COBie and IFC Fundamentals
This course will provide you with a detailed understanding of COBie and IFC and their use in BIM project environments. The course covers the detailed schemas and structure, as well as how they can be applied to BIM Use Cases such as clash detection, coordination, data recording and Facilities Management. It also explores how COBie and IFC are used in your BIM workflows, their role in the lifecycle of the built asset and it provides a hands-on approach to how they work. The course is for designers, coordinators and anyone who needs to gain an understanding of COBie and/or IFC. If you need to specify, create, update, use and/or check files for clashes or correct COBie data, you will benefit from the course.
buildingSMART and IFC

Overview IFC Schemas
IFC Model View Definitions
Relationship between IFC and COBie
Using COBie and IFC in a BIM Workflow
Testing a model for CObie and IFC compliance

Translating schedules into COBie data
Difference between rooms and spaces
COBie format, and its datasheets
Drawing scheduled and COBie data
Benefits and drawbacks of IFC

Implementing IFC best practice
RIBA, COBie and IFC during Data Drops
Ways of Implementing COBie
IFC and openBIM
BIM Management
Updated on 2018-02-01T11:02:36+00:00, by George roberts.