AutoCAD/AutoCAD LT Essentials
This AutoCAD training course covers the essentials for working with the AutoCAD software. The course starts by introducing a few basic tools that enable you to create and edit a simple drawing, and then continue to develop those tools. This course enables you to create and edit 2D basic drawings in the AutoCAD software.
Understanding the AutoCAD Workspace

Understanding the AutoCAD user Interface

Using basic Drawing tools

Inserting reusable symbols (blocks)
Using basic Editing tools

Using basic Viewing tools

Organising Drawing objects

Creating layers
Preparing a layout to be plotted

Adding text

Adding Hatching

Adding Dimensions
Next Step - AutoCAD/AutoCAD LT Beyond the Basics


AutoCAD/AutoCAD LT Beyond the Basics
This course develops more sophisticated techniques to extend your mastery of AutoCAD. You will be taught how to create blocks, and the process of setting up a template. A working knowledge of basic design/drafting procedures and terminology is recommended and knowledge of AutoCAD basics as taught in AutoCAD/AutoCAD LT essentials, or equivalent experience is required.
Using more advanced Editing Techniques

Using more advanced Construction Techniques

Adding Parametric Constraints to objects

Creating a Custom workspace
Creating Local Blocks

Creating Global Blocks

Setting up Layers

Setting up Styles
Setting up Templates

Using Advanced Plotting Options

Using Advanced Publishing Options

Modifying External References

This course introduces more advanced techniques and teaches you to be more proficient in your use of AutoCAD. AutoCAD is the world's leading computer based design tool and the course provides a thorough and complete understanding of its features and functions. It enables you to recognise the best tools for the task, the best way to use that tool and how to create new tools to accomplish tasks more efficiently.
Advanced Text objects

Working with Tables

Defining dynamic blocks and attributes

Outputting files for review

Publishing files for review
Collaboration tools

Automation tools

Creating sheet sets

Publishing sheet sets

Customising sheet sets
Managing Layers

CAD Management and System Setup

Customising the AutoCAD Interface

Using macros and custom routines

Editing and managing attributes

AutoCAD 3D Drawing and Modelling
AutoCAD 3D Drawing and Modelling training introduces those who are proficient with the 2D commands in the AutoCAD software to the concepts and methods of 3D modelling. The course provides a thorough grounding in the fundamentals of 3D and explores the main features of the advanced 3D Modelling workspace in the AutoCAD software.
3D Viewing Techniques

Working with simple and composite solids

Creating complex solids and surfaces

Modifying objects in 3D space

Editing solids
Creating Sections

Creating camera perspectives

Creating animations

Working with point clouds

Sectioning models
Converting 3D objects

Setting up a rendering with materials and lights

Creating 2D drawings with 3D models

Working with the User Coordinate System

Set up a drawing for 3D Prints

AutoCAD Electrical Fundamentals
This course is AutoCAD optimised for electrical controls design, it includes a set of features and additional commands specifically developed for the creation and modification of electrical control systems. The optimised operations and comprehensive symbol libraries help to increase productivity, reduce errors, and provide accurate information to manufcaturing.
Understanding project files

Creating Schematic drawings

Editing Schematic drawings
Creating Panel drawings

Editing Panel drawings
Working with PLC Symbols

Creating custom Symbols

Generating Reports
Next Step - A Bespoke Course


AutoCAD Mechanical Essentials
This course teaches you about the indispensable core functions required to use the AutoCAD Mechanical software. Through hands-on, practise-intensive experience, you will be taught how to accelerate the mechanical design process. Using specific tools in AutoCAD Mechanical you will learn to maximise significant productivity gains.
Identify the main interface elements and their setup

Object property management system

The workflow for organising drawing geometry

Describe the core mechanical design tools
Modify and edit drawing objects

Insert industry standard parts into your assembly

Create production-ready drawings

Notate a drawing through creation and editing
Create and edit bills of materials

Describe the verification tools

Exchange data between CAD systems in DWG and IGES files

Create custom drafting standard & drawing templates

This course teaches you how to use the AutoCAD P&ID software product to complete a P&ID design project using common workflows. During this course you will explore the user interface and gain a thorough understanding of editing techniques, annotation concepts, data management, data reports and how to solve validation issues with AutoCAD P&ID.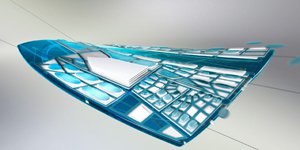 Creating and Adding Existing Drawings

Equipment and Nozzles
Piping and Instruments
Annotation and Tagging Concepts
Editing Techniques
Data Manager and Reports

Custom One-off symbols
Offpage Connections
Advanced Topics and Troubleshooting
P&ID Admin for Users
Generation Reports

Working in a Project
Opening a Drawing
Exploring the User Interface
Managing Layers and Colours
AutoCAD
Updated on 2019-01-08T11:42:34+00:00, by George roberts.