At the time of writing this, it certainly feels like the UK is starting to return to some sort of normality following a very strange and difficult year for everyone. I know for a fact that my European colleagues are very envious of our national vaccination role out.
But as the economy slowly starts to recover it leaves many businesses with a different problem; How can we do more with less?
Many business leaders, especially within the manufacturing space have had to take the difficult decision to reduce staff numbers as well as lean on the government's Furlough program to ensure there is a business there to build upon when GDP returns to a healthy level. It wasn't that long ago that the word Furlough wasn't even in my vocabulary but now I seem to use it every other day.
As some sort of normal seems to be within touching distance, many manufacturing businesses are left with a different kind of problem but perhaps one where the eyes of the shareholders light up. We all know that the biggest overhead of any business is its people so any business that can sell more without increasing headcount will always see increased bottom-line profits.
However, there are several issues with this business strategy. If manufacturing output is on the verge of returning to a pre-pandemic level can you maintain product quality, price and customer satisfaction without some of that experience you had to let go?
On top of that, there is the issue of employee burnout, and it's happening already. One thing this pandemic has taught me personally is that the pressure on the employees left to "hold the fort" in the old way is only sustainable for a very short period.
But perhaps there is a way to solve all of these issues, to grow the business and maximize the profitability but it might require a little forward-thinking and some inward-looking.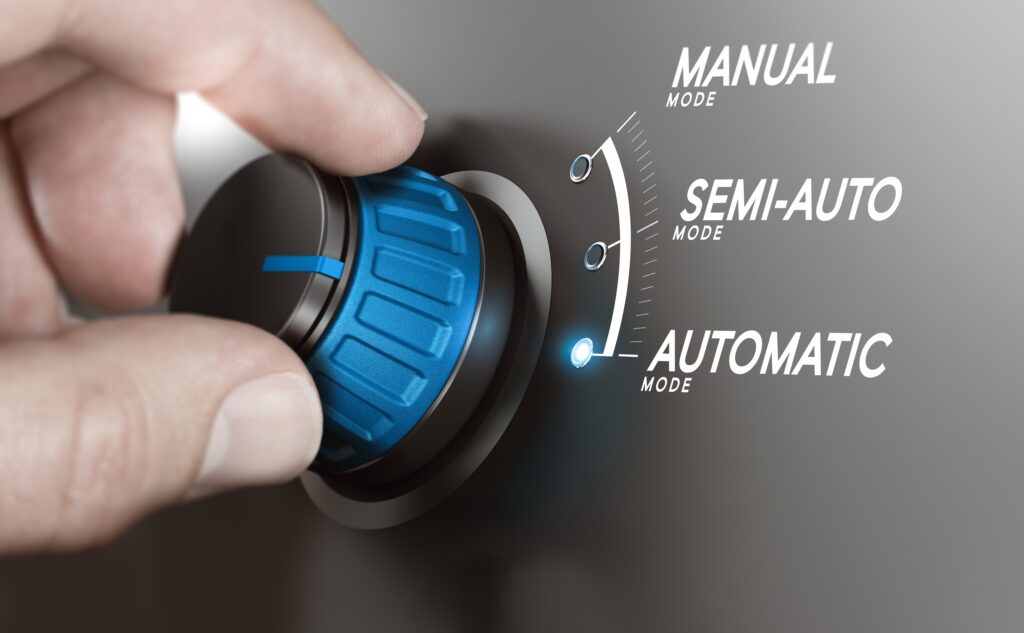 The key is to consider if there are any processes or individual actions that are traditionally conducted by employees that could be automated. Even if the overall result isn't enough to justify an overall reduction in headcount surely making all employees as efficient as possible will facilitate greater through-put overall.
I am always astounded by the number of mechanical engineers who at the end of a long design process have to spend a day (or more) manually creating PDFs, DXFs, or Sheet metal flat patterns for the manufacturing team. Not only is this a huge waste of time but imagine if the design changed after that point, we are now introducing the possibility that the wrong version might be manufactured.
Similarly, the process of pushing a full bill of materials downstream seems to be a constant area for manual human interaction and errors. Commonly, an employee has to manually reproduce BOMs into an ERP/MRP business system. What if something gets missed or the design changes?
There is a common idea in all of this that more human interaction in your internal processes only results in longer lead times and a greater possibility of errors. Not really in line with doing more with less whilst maintaining customer satisfaction!!!
And what about the sales process itself. Do customers always get an efficient quoting or sign-off process? Often the idea of automating repetitive design tasks or even allowing customers or salespeople to configure their products bypassing the design office can have huge advantages. This all depends on what the product is and whether you want customers to configure their product in the first place but often when your drill down even the most bespoke products are normally based on the same underlying design principles and taking a process that might take a week down to five minutes is realistic.
Design Automation is an area where most manufacturing businesses can see a huge time/cost savings and taking years of design knowledge into a computer may even allow businesses to employ monkeys rather than costly experienced designers!!! I'm not calling some of you reading this monkeys – the point is, if that experienced designer is hit by a bus, what happens to those years of designing rule knowledge. In most companies, it would be lost forever or at least take years for a replacement to learn. Why? With an automated or semi-automated design process, nothing changes apart from the person pushing the buttons.
It's clear that as we emerge from the economic downturn that COVID brought we may find ourselves in a new world. Perhaps we have the perfect opportunity to redesign our business processes to maximise profit and minimise risk. Maybe we should consider automating our internal processes to help sell our way out of COVID. 
For more information on this blog post or if you have any other questions/requirements, please complete the below form: