BIM 360 Design Collaboration module allows multiple organisations to work collaboratively. When setting up BIM 360 Design to work with multiple organisations your need to either add the teams or link to folders already created (as shown in below image) within BIM 360 Docs to save and store the model information.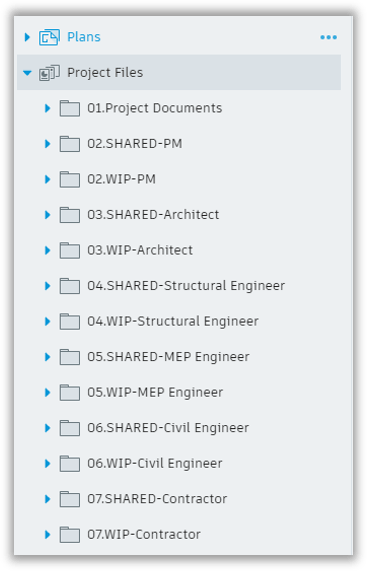 It is important the models are saved in the correct folders within BIM 360 Docs. Now whether that is you link to existing folders already created or new folders which will be created as part of this process.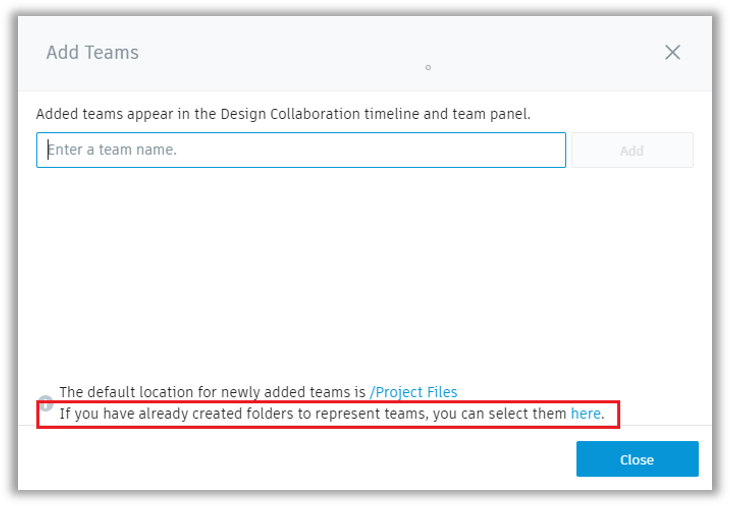 There are a few things to note here, when a new folder is created it will take the filename added and create it in BIM 360 Docs. i.e. If you select a folder already created in BIM 360 Docs, it will take the name and create the team name with the same name.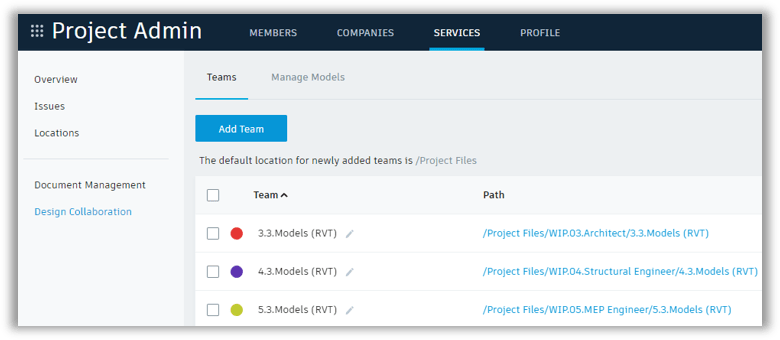 In the above image each team name has taken the folder name so when you into BIM 360 Design it will show as follows.

As you can see in the image it is not clear to the user's which organisation is which in the swim lanes. So, each lane will require renaming to related organisation or discipline name which is required for the project.
This is a simple task, but you need to switch back into the Project Admin section of the project. *Note this task needs to be carried out by one of the Project Admins.
Select Services tab
Then on the left-hand side select Design Collaboration
Make sure you are Teams
Then click the pencil icon next to the team(s) you wish to rename. Click the tick.
When you next switch into BIM 360 Design the swim lanes with be renamed accordingly.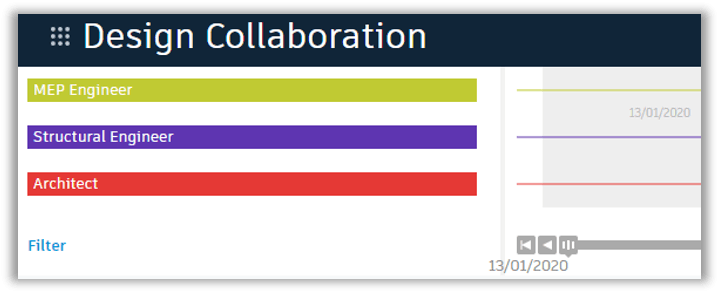 For more information on this blog post or if you have any other questions/requirements, please complete the below form: