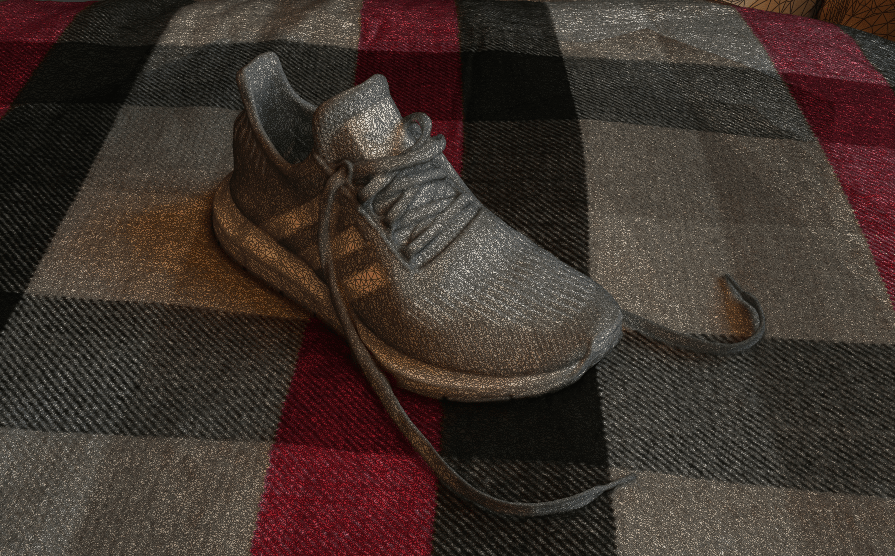 Introduction
In this blog, I am going to compare reality capture using Autodesk Recap with pictures from an iPhone 6s and an iPhone 11. The spec for the two cameras are below. More than a comparison between the cameras, it's a test to see how much difference camera quality gives a model and how much other factors play.
| | |
| --- | --- |
| iPhone 6S (release 25 September 2015) | iPhone 11 ( 20 September 2019) |
| Single 12 MP, f/2.2, 29mm (standard), 1/3″, 1.22µm, PDAF | Dual 12MP Ultra-Wide and Wide cameras |
| Sony RGBW IMX315 12MP BSI sensor | Auto Adjustments |
| sensor uses RGB with white sub-pixel | Wide colour capture for photos and Live Photos |
| on-sensor phase-detection | HDR (photo/panorama) |
| local tone-mapping algorithm | 1/2.55-inch sensor with 1.4µm pixels |
About Recap Photo
For those of you who have not yet heard of Recap Photo. It is a photogrammetry software from Autodesk (included in the AEC suite if anyone wants to try it). What photogrammetry means is It will eat your photos and create a 3D Model that can be exported to lots of different 3D formats. It uses the Autodesk server power to create the models. To do this you will need some cloud credit from Autodesk, you get 100 free to start with.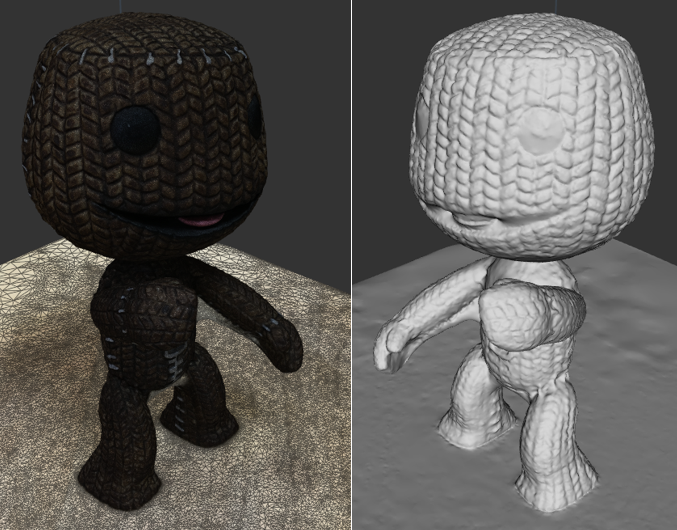 About Photogrammetry
Photogrammetry accuracy can vary depending on lots of things. With good images, light etc you can get to within a centimetre accuracy on smaller scans and similar ratios on larger projects. Current applications in the construction industry include topographic information. Useful for taking quantities of spoil heaps as well as estimating cut and fills. In the manufacturing world, it is used to create a model of an object that can then be 3D printed. But it is being used for lots of niche applications extending into many industries.
On to the comparison: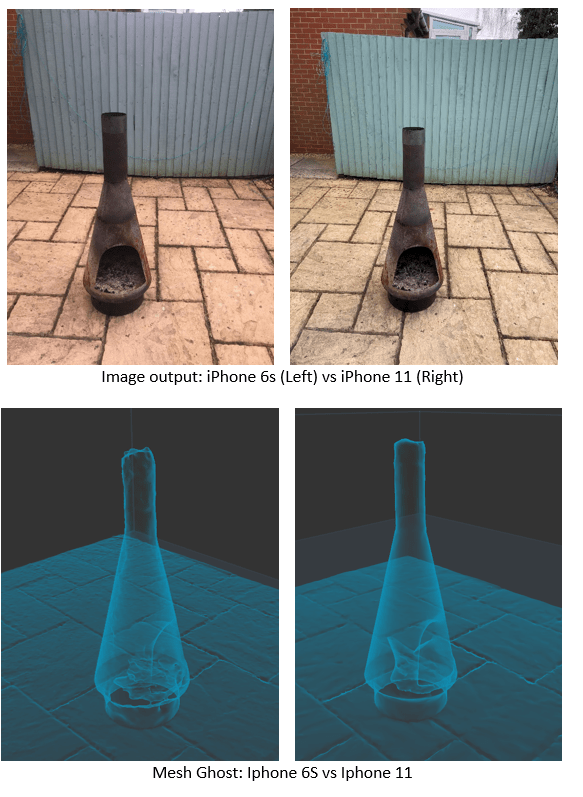 As you can see the difference experienced is stark, the images are much better and clearer as expected from the 11 and I also found that they were more consistent. The iPhone 6s seemed to add some kind of sepia tone to some of the images. The results once processed in Recap Photo was a much smoother model with the iPhone 11 when compared with the 6s. Both models were created with the same camera positions and quantity of photos, with the same light levels.
It is important when taking photos for photogrammetry to ensure that what you are focusing on is lit from all angles with the same intensity with minimum shadows. It is also important to consider reflectance when taking the photos. Reflectance will cause varying distortion in the model due to different amounts of reflected light.
Conclusion
To summarise, a better camera plays a critical part in the quality of a model created by photogrammetry. The algorithms that work in the background to create the 3D model need good quality consistent images. This is so that it can find overlaps in the photos to create the best model possible.  
For more information on this blog post or if you have any other questions/requirements, please complete the below form: