In the world of engineering, 2D drawings have traditionally been our tool for sharing designs. However, with the advent of 3D modelling, the 2D drawing paradigm is starting to show its age; is there perhaps a better alternative?
Model-Based Definitions
In my ideal world, we wouldn't have 2D drawings at all – we'd simply have annotated 3D models which could be shared and queried dynamically. This is precisely what Inventor now offers with its Model-Based Definitions (MBD) functionality.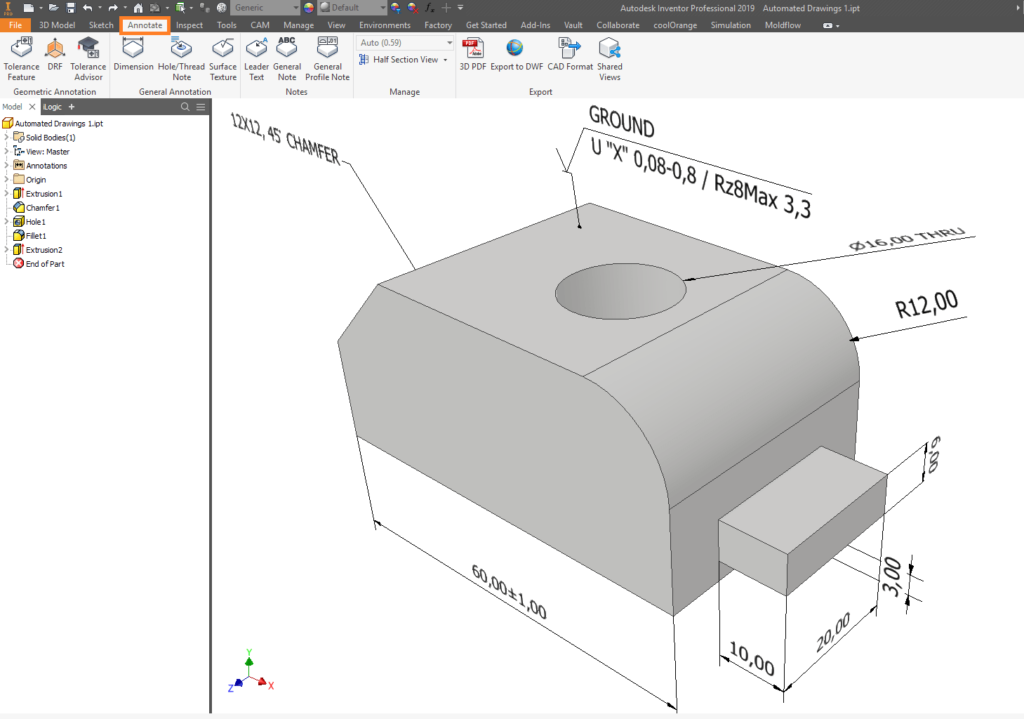 Accessible via the 'Annotate' tab in Inventor 2018 onwards, MBD allows users to add annotations, GD&T and other manufacturing information directly onto a 3D model.
Sharing the Annotated Models
Understandably, you may not want to hand over your model files every time you wish to share a design. To address this, Inventor is able to produce 3D PDFs, which happen to include the annotations that have been added to the 3D model. This is an extremely straight-forward process.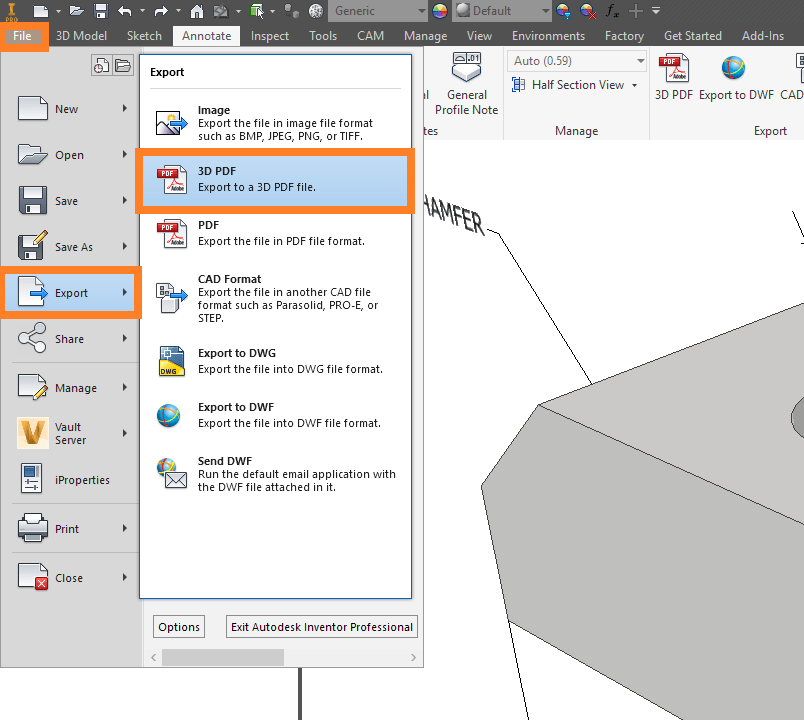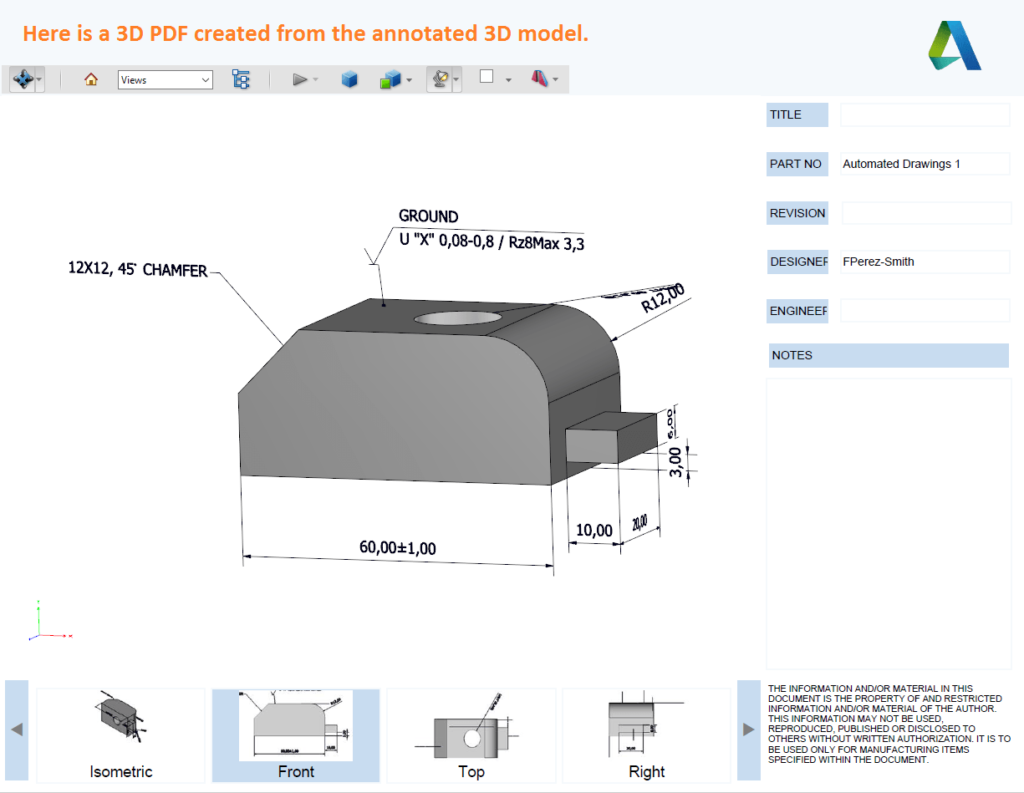 With this wonderful functionality, Inventor brings us one step further way from 2D drawings, and one step closer to the dream of the paperless office.
For more information on this blog post or if you have any other questions/requirements, please complete the below form:
Related Links
Autodesk Inventor – Autodesk Platinum Partner | Man and Machine
Autodesk Inventor Training Courses | Man and Machine