Inventor project files: what are they, and what do they want from us? This extraordinarily short guide explain it all!
In a nutshell
In a nutshell, project files let us organise our designs in a flexible way. Within a project file, we are able to define:
Which appearance libraries are to be used,
Which materials libraries are to be used,
Where the design files are to be located,
Where Inventor should look for Templates, Design Data, etc.
Options, such as keeping old versions of designs,
And much more!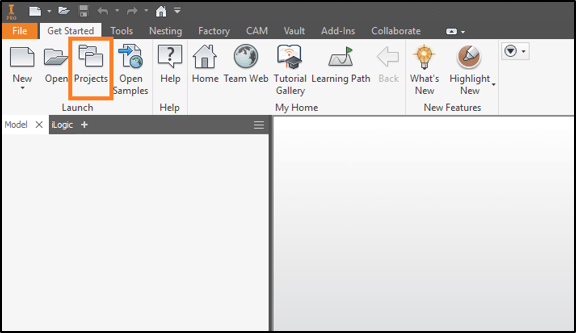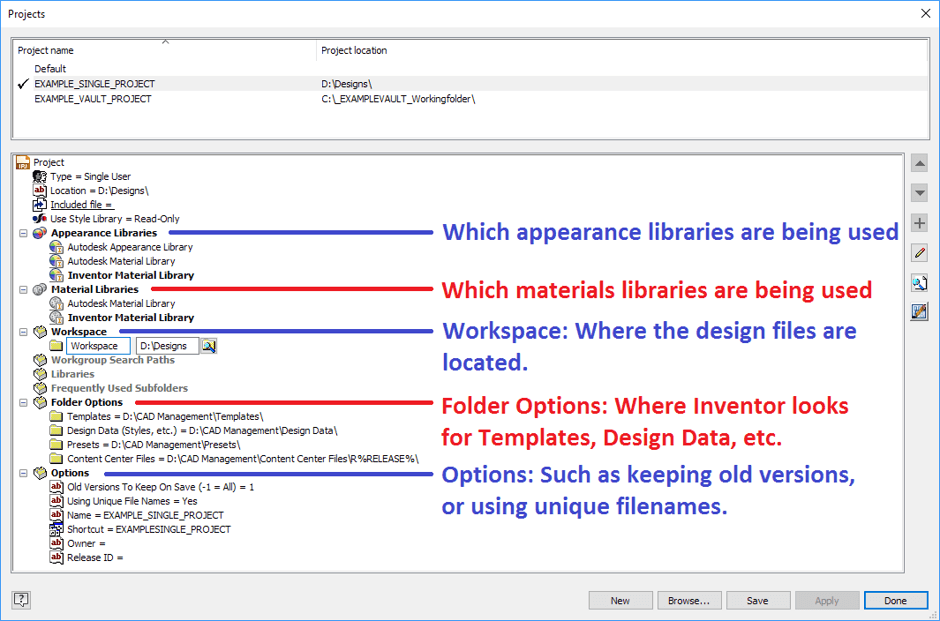 Why bother with project files?
Project files present us with a very convenient way of organising our work in teams. Consider the following scenario. A CAD manager is tasked with ensuring that a team of designers and engineers are all:
Working within the same folder on a network drive,
Using the same templates,
Using the same libraries.
In the past, it was the work of the CAD manager to enforce discipline in the location of saved files, and to regularly (and manually) homogenise the templates and libraries stored on each PC by copying them. However, this approach is labourious and error-prone.
With the use of project files, however, we are able to specify a common working folder on a network location. As a result, the default save location of all design files is enforced, and should a user attempt to save a file outside of this location, a warning is given by Inventor. Likewise, a project file can specify a network folder which contains the team's templates. When a user creates a new document (such as a part, assembly or drawing), Inventor will draw the template from this folder, instead of the user's own PC. By having all of the templates and libraries located on a common network location, homogeneity of templates and libraries is enforced. Furthermore, the editing of these templates becomes easy; simply edit the template stored in the network drive – a single file, as opposed to files distributed across all user computers.
Conclusion
This just scratches the surface of the wizardry that you can achieve with Inventor project files. If you wish to learn more, please don't hesitate to contact Man and Machine for support and training.
For more information on this blog post or if you have any other questions/requirements, please complete the below form:
Related Links
Autodesk Inventor – Autodesk Platinum Partner | Man and Machine
Autodesk Inventor Training Courses | Man and Machine