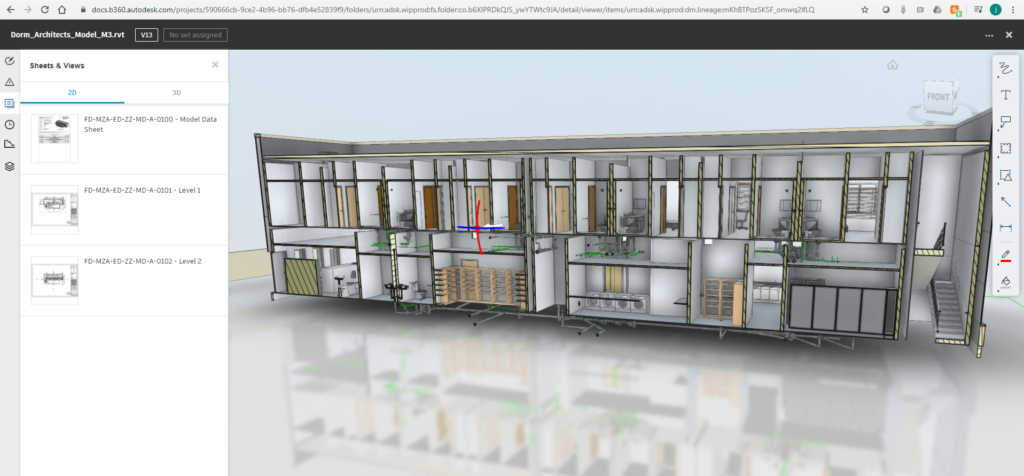 Being able to work from anywhere is a great asset in recent climates and is likely to a become a natural evolution for most organisations. One of the tools allowing organisations to make this happen is BIM 360 Docs from Autodesk. It allows users to access and work on documents and designs from anywhere in the world. With this ability it is also important that someone managing designs can follow changes and progress to make sure a project is on track.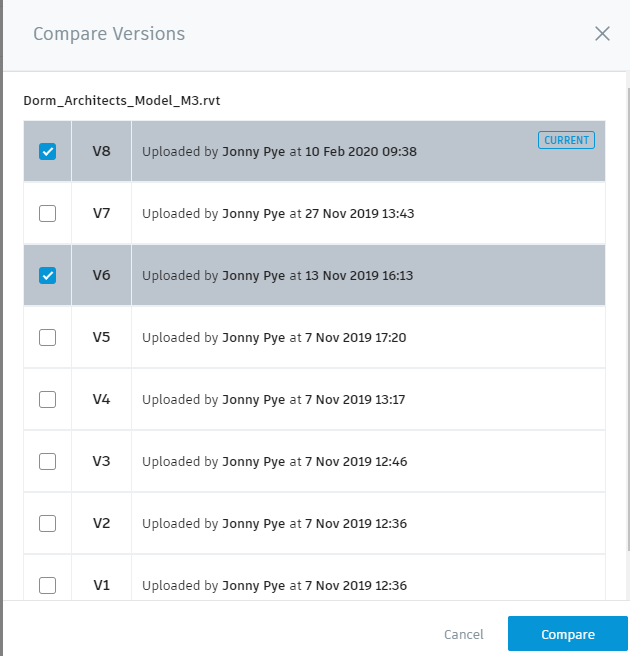 To allow the tracking of progress in BIM 360 Docs, every file has versions associated with it. A version in BIM 360 automatically occurs when changes are made to a model or drawing and uploaded or published back to BIM 360. This allows designers on a project to go back to any previous state of a design potentially saving hours of undoing a current design. Another reason and the one I'm going to highlight is the ability to compare versions allowing you to keep track of the progress of a design.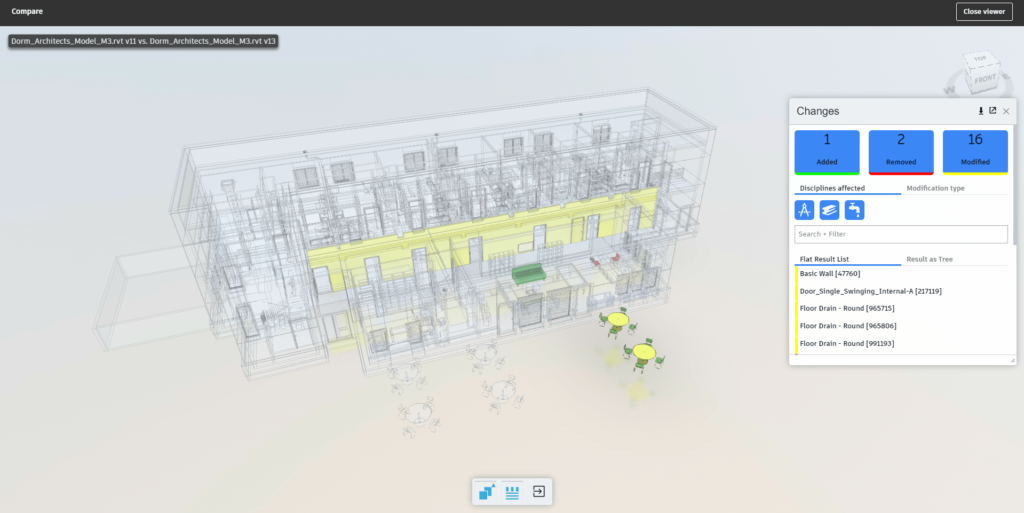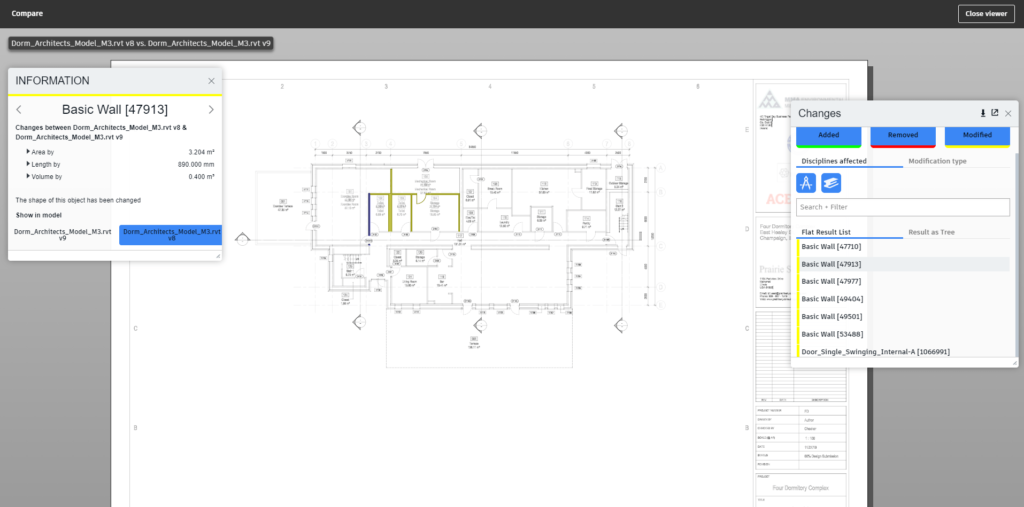 You can compare any version against another allowing you to see progress over any time period. Comparing versions is possible for both 3D and 2D views of Revit (RVT), Autocad (DWG), PDF, IFC and changes from Revit, IFC are exportable to an excel list allowing you to keep a register of changes as the project progresses. This allows a design manager to keep track on progress on a project as well as ensure that changes are acted as they should be. If something needs flagging up, BIM 360 Docs has the capability to raise issues and mark-ups to be able to communicate back to designers.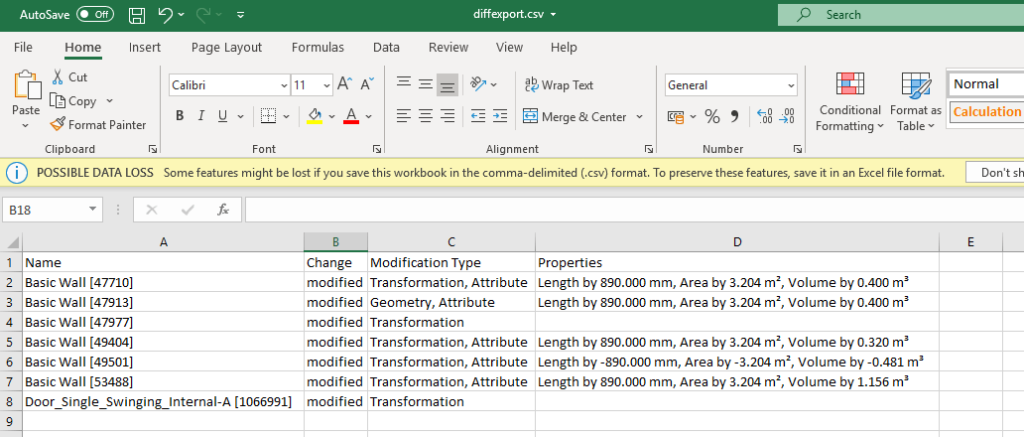 Comparing versions of 2D PDF and DWG drawings allows you to overlay two completely different drawings on top of each other and so can be useful when comparing floors in building or overlaying services.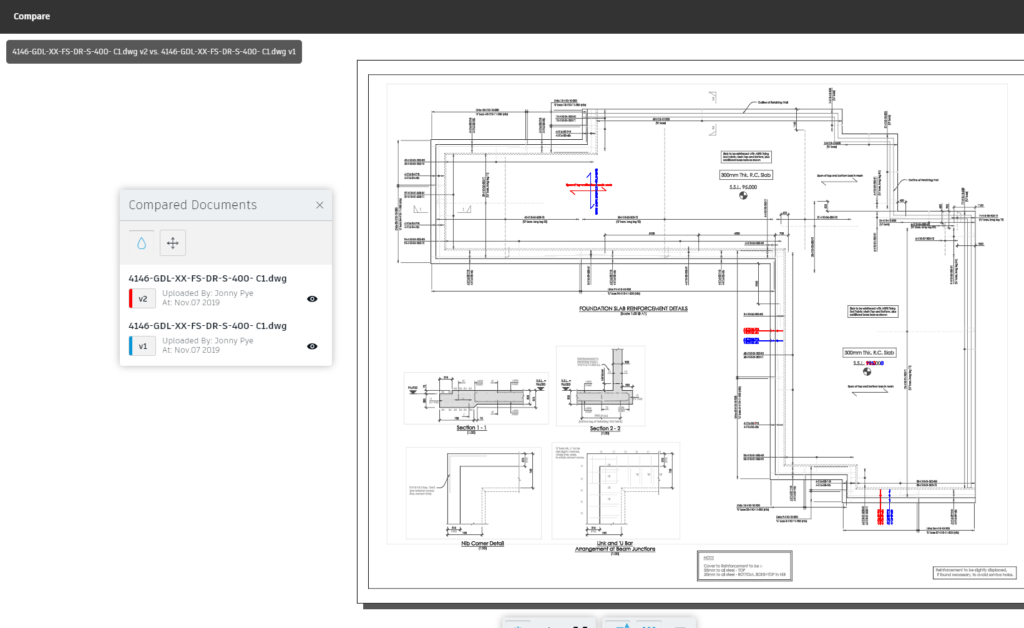 So to summarise, if you are looking to work from the cloud and better manage changes and progress on a project anywhere in the world, then BIM 360 Docs could be a great solution.
For more information on this blog post or if you have any other questions/requirements, please complete the below form: