Autodesk Authorised Training Centre:  CAD, CAM and BIM Educators
Experience our Training
The Man and Machine Training Academy is an educationally-rich environment where you can select an appropriate learning track to help you get the most out of your software investment.  We offer a range of Autodesk Accredited 2D and 3D CAD, CAM and BIM Training courses ranging from basic essentials training through to advanced concepts on modelling, analysis, fabrication, construction and production. All Autodesk CAD courses are taught using official Autodesk courseware. Man and Machine are an Autodesk authorised Training Centre (ATC) and an approved Certification Centre, allowing you to receive an industry recognised accreditation, whilst being assured of the quality of the education you will receive.
Our training also extends to software applications like Ecodomus, Solibri and hyperMILL amongst others.
Training can be delivered from our Training Centre or at your site and we can assist you at various locations in the UK and Ireland including Oxford, Birmingham, Manchester, Liverpool, Bristol, Leeds, Newcastle, Cambridge, London, Glasgow, Edinburgh and Aberdeen.

We are pleased to confirm we are members of the CPD Certification Service and are committed to ensuring all our training courses are CPD approved.
Training Calendar
We are an Autodesk Authorised Training Centre and specialist CAD, CAM and BIM educators. Please visit our training calendar to find the latest scheduled courses.

Our BIM Ready Training Program is a unique pan-European offering, available at locations across Europe providing a consistent message and standard of training. It is aligned to the buildingSMART Accreditation and Certification Program (to be launched soon) and provides professional development for you to become a BIM Modeller, BIM Coordinator or BIM Manager.
Click here for more information.
Customer Testimonials
We are every proud of our team of instructors and educators and we are very grateful to our customers for their feedback. This is a key benchmark against which we judge, assess and improve the quality of the course and the trainers, so please keep them coming!
Nastran In-CAD, May 2018: "Whole experience was just brilliant."
Revit Architecture, June 2018: "Our trainer was extremely helpful and attentive, he timed the chapters to accommodate everyone's requirements/speeds and tailored every aspect to meet our needs. Thanks so much!"
Autodesk iLogic, May 2018: "Really good course with the content laid out well and lead by excellent instruction."
AutoCAD, February 2018: "The training was delivered at a very good pace and explained very well."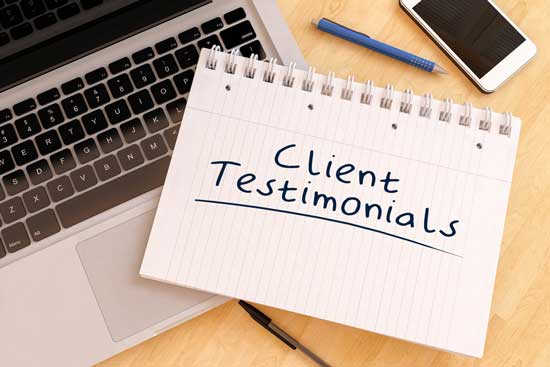 Revit MEP, April 2018: "The instructor went beyond the coursework to show us how to integrate the software into our organisation's work flow. Overall, this went beyond my personal expectations."
Solibri Fundamentals, July 2018: "Really well paced and structured course to demonstrate the functionality of Solibri. Very easy to follow and understand."
Inventor Solid Modelling, February 2018: "My Instructor was very informative/ efficient, he made the whole experience enjoyable making you want to come back.  All round a brilliant experience, I couldn't recommend it enough!."
BIM Manager for Project and Construction Professionals, July 2018: "Informative and enjoyable."
Autodesk Training Courses

Revit
Professional Revit training for your Architecture, Structural, and MEP BIM Engineers and modellers.

AutoCAD
Build your knowledge in 2D, 3D Design, Electrical and P&ID as either a standard course or bespoke offering.


Plant 3D & Factory Design
You will learn how to design systems for the process industries, using Plant 3D and Factory design software.

Vault
You will understand how to use Vault to consolidate and organise product information securely.
HSM
Learn to optimise toolpaths, define machining strategies, post process and create machine simulations.

3DS Max, VRED & Alias
You will be taught how to use these leading platforms for visualisation, animation and dynamic rendering.

Simulation & CFD
Understand the basic principles of CFD, heat transfer analysis and dynamic  simulation and FEA.
Running Start Training
Our Running Start Training is a designed to help you optimise your classroom based learning. We believe that in most cases, classroom based training is just the beginning of the learning process. To fully appreciate and apply the knowledge learnt to your  projects is a critical component of your learning process. The process you go through comprises the three "E's" of learning:
Education: Formal classroom based training
Exposure: This is when you are given opportunities to use your learning
Experience: This occurs over time as you apply your experience to more and more projects.
Our Running Start Training is designed to bridge the gap between your training and your work. We will bring the wealth of our own engineering experience from industry, to help you set up your projects and make sure that you apply the best practice principles taught to you during your classroom-based training. We aim to optimise your training and ensure that you apply it to your projects to achieve the best project outcome.
When you apply this augmented training to your projects, we have seen projects being accelerated, deadlines exceeded and improvements achieved in the product design itself and the design efficiency.
Each Running Start Training Program is specific and customised to your exact requirements. If you would like to receive more information or a quote, please contact us via online chat or call us on 01844 263700.
Training
Updated on 2018-10-09T16:42:23+00:00, by George roberts.