What is Autodesk Vault?
Autodesk Vault provides a comprehensive data management solution for managing your design process efficiently and effectively. Properly implemented, it can reduce errors, avoid the need for rework and maximise efficiency in the design workflow. With the more advanced versions (Vault Workgroup and Vault Professional), you can also manage bills of materials (BOMs), execute engineering change orders and even connect to other systems.
Data Management is an essential part of the design manager's role, ensuring that your intellectual property is not only safe, but is also being used efficiently in the design process. Modular and lean design techniques ensure data and design work can be reused in an efficient manner to optimise the designers time and ensure product quality is maintained.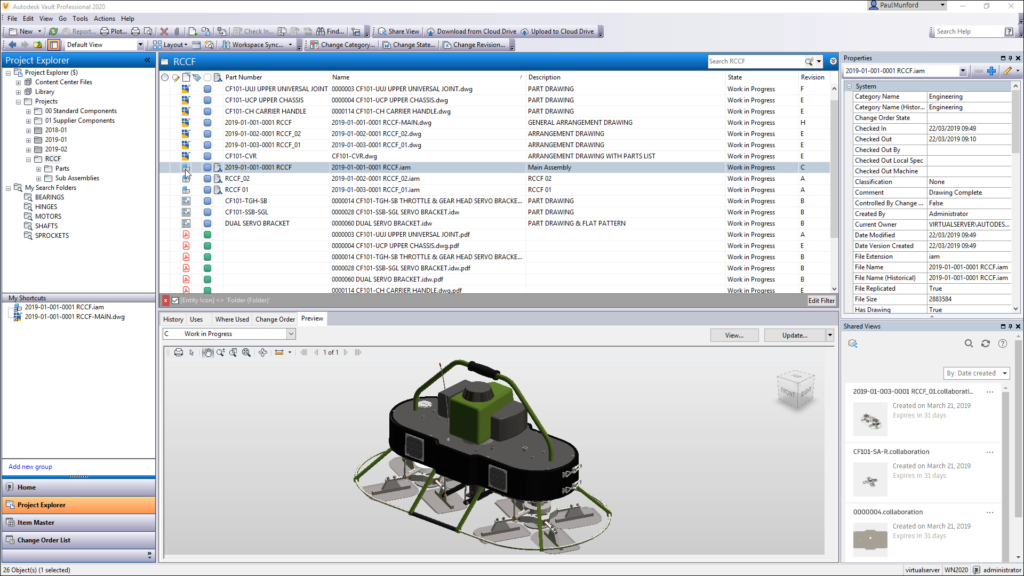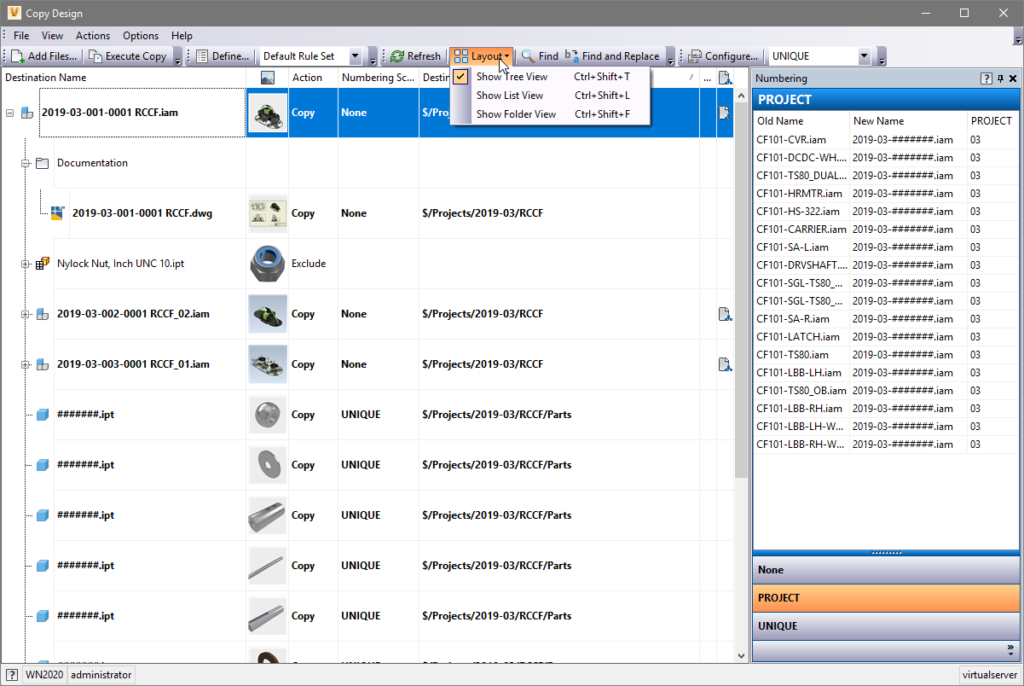 When you add integration with other systems, such as Microsoft business applications or SAP and Oracle, you can really start to leverage these benefits company-wide. You do not even have to have an Autodesk application to be a Vault user, so managers can share, review and mark-up designs to enhance the approval workflow.
Man and Machine has extensive experience implementing Vault solutions, developing and customising the software for specific requirements. We also offer third party applications such as coolOrange, which includes Vault enhancements with bespoke use-cases such as auto-generation of pdfs, automatic email creation and property completion to Data Standards.
Where do I Start?
All the Autodesk Vault offerings are server-side installations, which are typically installed on dedicated server architecture. It is also possible to install on cloud-based servers, such as Microsoft Azure should this be required. Whilst configuration is done via wizards and GUI based dialog boxes, we highly recommend making use of one of our Autodesk Vault consultancy services, in order to get you and your wider team up and running using an industry best practise configuration, customised to your specific needs and requirements in a very short time, all carried out by our Certified Professional Application Engineers.
Step 1 – Choose the right product or features to match your requirements
When identifying which product or features to subscribe to, remember that each Autodesk Vault version is fully scalable and upgradable at any time. Downgrades are not available.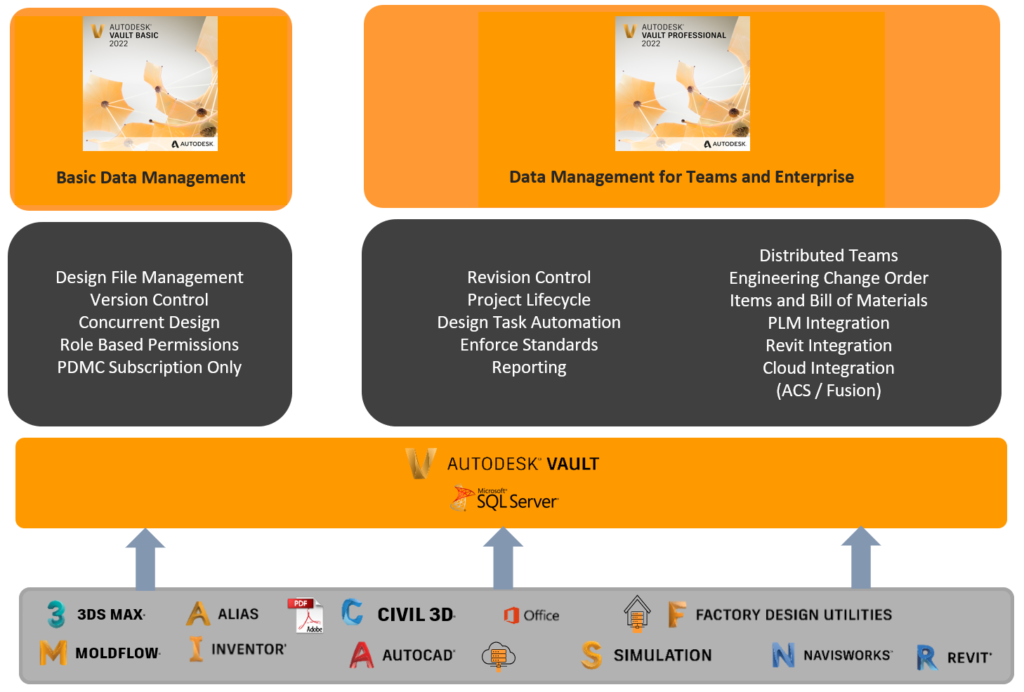 If you would like to know more information about the individual Autodesk Vault products, check out the Autodesk Vault product page.
Step 2 – Follow Industry Best Practise to Configure and Customise your Vault
Successfully deploying Autodesk Vault is crucial to the effective rollout of this central electronic document management system, and therefore it requires a combination of services including software configuration, deployment, user training and admin training. Having the experience from countless successful deployments, we fully appreciate how to deliver an effective solution.
We will help you build a "Customised Service Pack" to ensure that the deployment and workflows are optimised for your business requirements whilst delivering best practise. Typically, it will include:
• Base Deployment
• Base Onboarding
• Bolt On Services
• Long Tail Services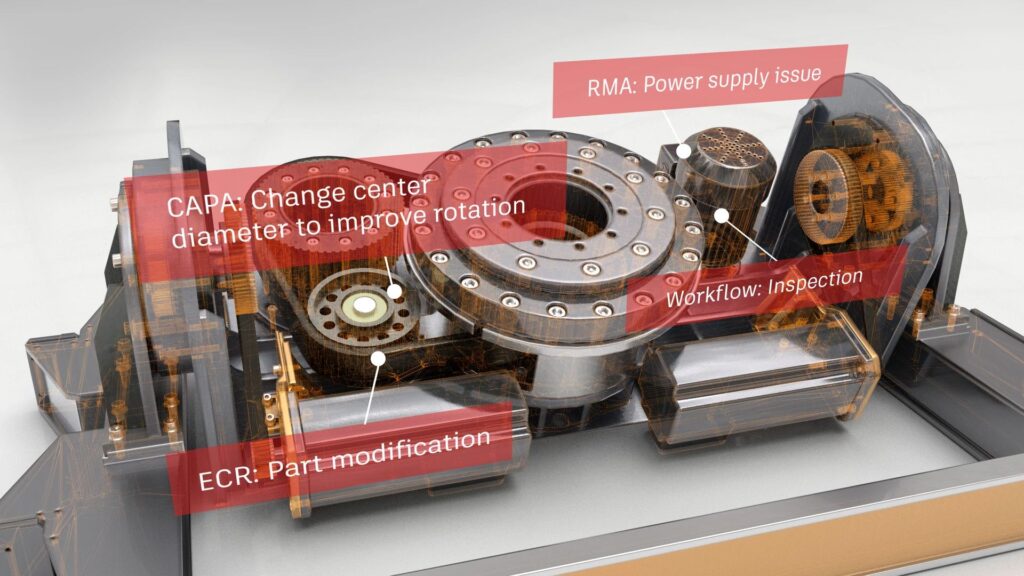 Base Deployment: Installation, specialised server-side configuration, client deployments.
Base Onboarding: Start up user and administrator training.
Bolt-on Services: Specific bolt-on activation services for knowledge building, or further customisation of the Vault environment.
Long Tail Services: Tailored content delivered to enhance and promote a wider adoption across your organisation beyond the "Vault Champions".
Get your system off to the best start, using an industry best practise configuration which is customised to your specific needs and requests. We offer both Core and Advanced deployment options dependant on your individual requirements: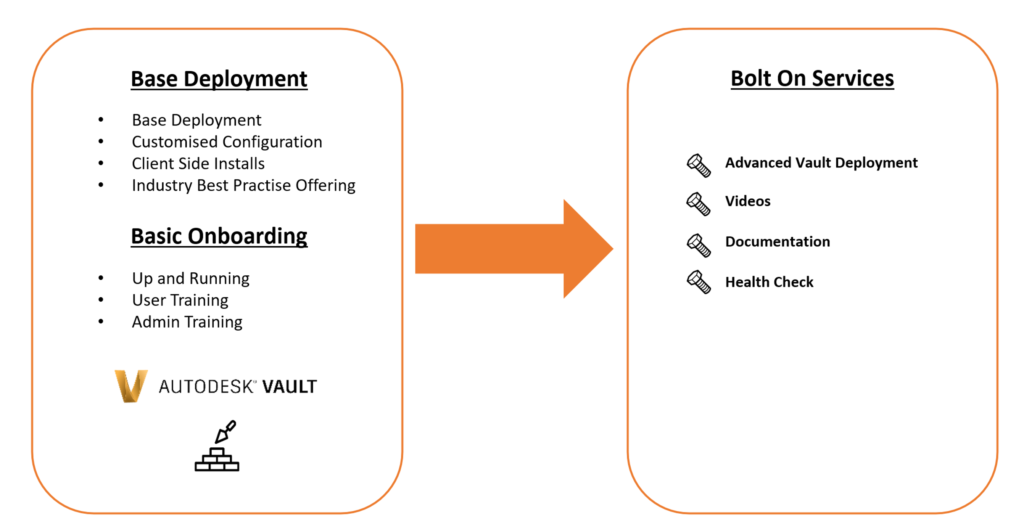 Step 3 – Adjust and Optimise
Continually evolve and develop your team and your Autodesk Vault System with our Longtail services. You may want to assess the health of your Vault or have some additional documentation or educational videos created to help with new staff onboarding. Or you might simply want to take some consulting time to re-configure or enhance your current configuration. We provide a number of services to make the most of your ongoing investment.