Your data management solution to save all of your project files on the cloud is Autodesk Docs. It is not simply for storing your files on; it can also be used for project CDE or internal data file storage. Autodesk Docs can view more than 50 file types from Autodesk products, including, but not limited to, AutoCAD, Revit, Navisworks, Civils 3D, FormIt, Infraworks, and Plant 3D. Then there are IFC files, MicroStation dng, images files, mp4 videos, Microsoft word, excel, and PowerPoint.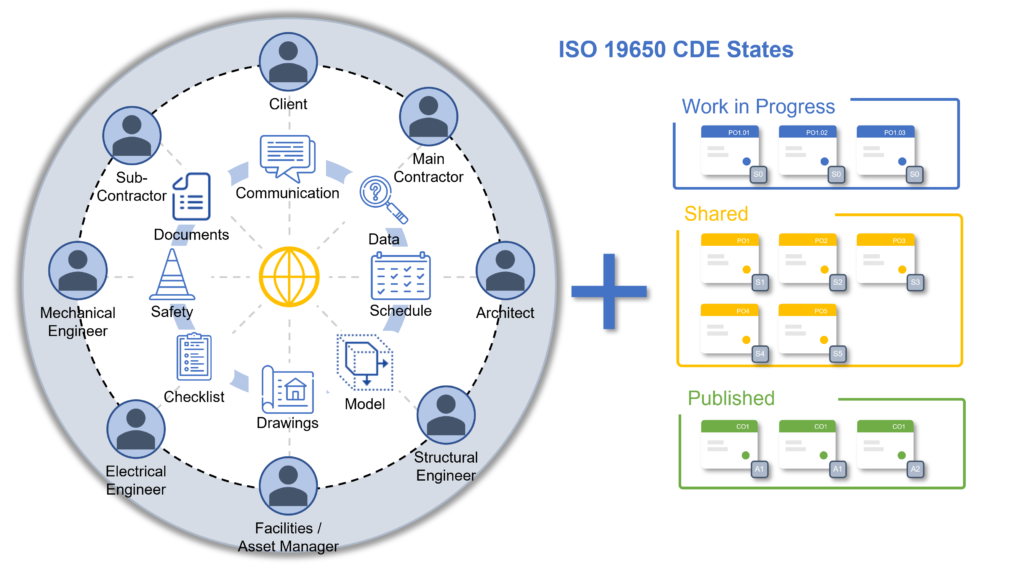 Your licence for the AEC Collection includes Autodesk Docs. allowing team members who use other tools from the AEC Collection to connect design and construction workflows in the cloud without having to buy a licence for Docs.

When you purchase a license of Autodesk Build, BIM Collaborate or BIM Collaborate Pro, and Takeoff you also get Autodesk Docs.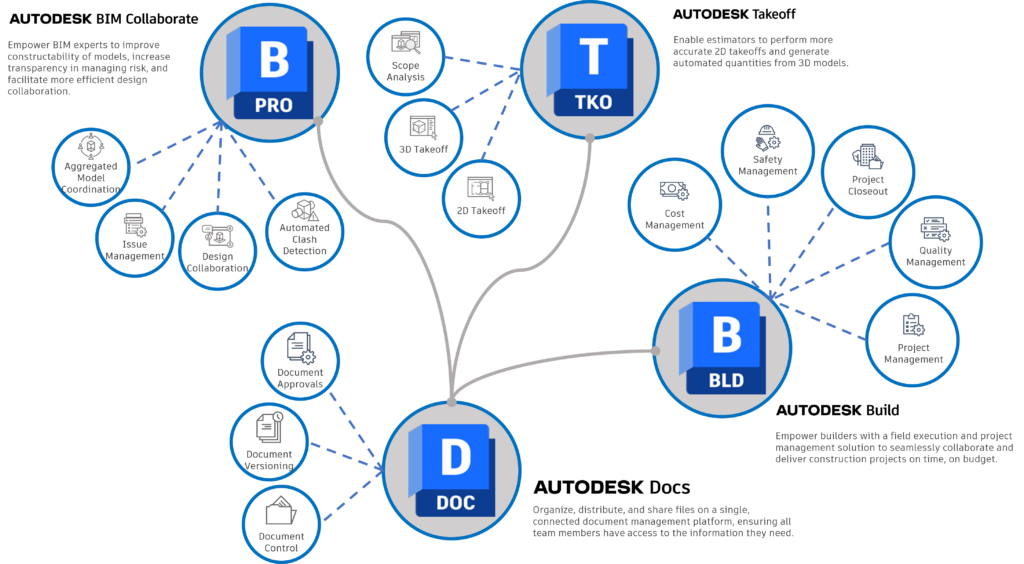 Autodesk Docs allows you to:
Manage access permissions to your project files using your very own user, role, or company-based folder structure.
Share or distribute files between project members or other project stakeholders to download or track the delivery of files to all project stakeholders.
Apply the ISO 19650 naming container standard or another similar one to project files.
View many native file formats without having to install software locally to view files.
Review documents, drawings, and models automatically before sharing them with other stakeholders or publishing them.
Increase accountability, track issues from a single central list, and resolve them.
Utilize a complete set of markup tools to interact and cooperate with project teams.
Access your project files directly from your desktop with the Desktop Connector.
Integration with Autodesk tools like AutoCAD, and Revit to streamline workflows and reduce duplication.
Share project sheets and files within one project to other projects with Bridge.
The information contained in this blog post is correct at the date of writing and may change due to product updates. Please ensure you check the product information when making any future purchases.
---
For more information on this blog post or if you have any other questions/requirements, please complete the below form: