What actually is Autodesk BIM 360?
Well it is Autodesk's unified platform connecting all project teams and organisations with means of accessing real-time information. Such as organisations managing their design information internally, design information during construction, and operations information throughout the life-cycle of an asset. (e.g. buildings, highways infrastructure, plant, etc)
This is supported with the integration. Here are some of the following solutions:
BIM 360 Docs – Cloud based electronic document management.
BIM 360 Design – Real-time Revit cloud worksharing and collaboration workflows for Civil 3D and Plan 3D
BIM 360 Collaboration – Automated multi discipline model coordination and clash reviewing
BIM 360 Build – Tracking performance out in the field, improve construction quality control and safety programs
Where is all you're data hosted?
Autodesk has two data centres located in the USA and Republic of Ireland (Europe).
You can find more information about these cloud server locations on Autodesk Knowledge Network: Where are cloud servers located?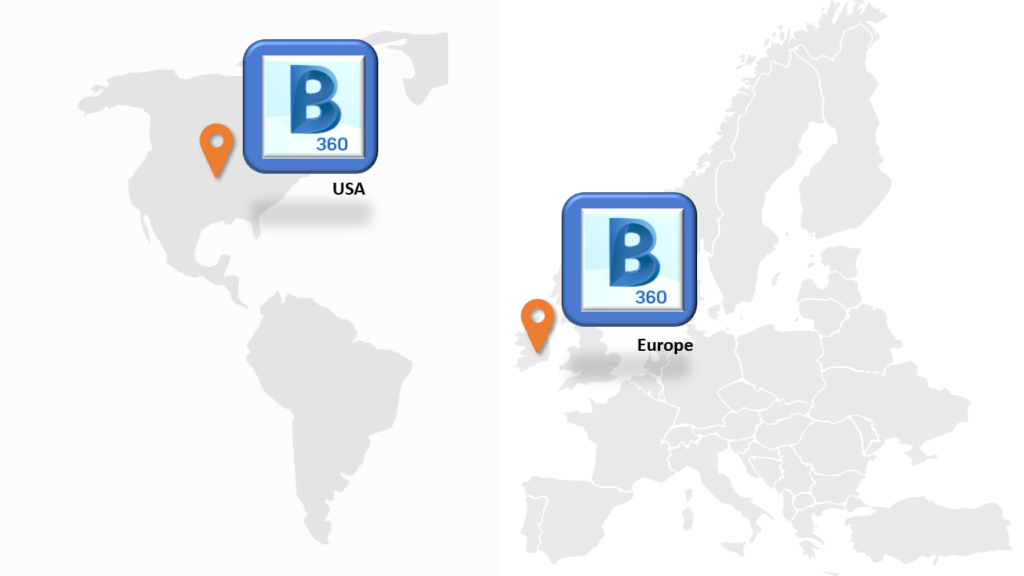 I would recommend reading the Europe data centre FAQ's page on the Autodesk Knowledge Network if you are in a customer in AMEA regen.
BIM 360 System Requirements
Before you get started I would recommend checking out the supported web browser, devices and operating systems and servers on Autodesk Knowledge Network – System Requirements. It is recommended you use Google Chrome when using BIM 360.
Further Information & Links
Autodesk has a number of go to websites to assist you with these products. These sites are updated regularly with great content workflows, guides, eBooks, webinars and much more.
Autodesk BIM 360 Resources – I would recommend the Getting Started Guide if you are just starting out.
BIM 360 Release Notes – This is the blog to subscribe to for all the latest solutions updates.
I nearly forgot, you can also connect your desktop with BIM 360, you will just need to install Autodesk Desktop Connector. This allows you to create project folders, view, open, edit and delete files, upload and download documents. All directly from your desktop with no need to open the web browser.
What Next?
For more information on this blog post or if you have any other questions/requirements, please complete the below form:
Finally please check back to our blog for more posts on BIM 360 and loads more about Autodesk products and not to mention our YouTube Channel click on the image below. Thanks for reading.

Related Links