Twinmotion, is a real time immersive 3D Architectural Visualisation package that works from within Autodesk Revit and Graphisoft ARCHICAD and has very recently been bought by Epic Games. Its another good alternative for high quality visualization to the other key players in the market, Enscape and Lumion.
Functional Software
Twinmotion is essentially a software of two functionality halves, whilst it can be used as a standalone rendering and visualization software which accepts numerous 3D modelling outputs, including 3DS Max, Sketchup and many more, it also has direct input add-ins for Revit and ARCHICAD which can be used as a live model update tool in parallel to the rending engine in 'almost' real time.
The real time updating requires 2 clicks to get the information transferred so whilst not automatic it does act as essentially a live update tool to allow you to provide on the fly changes to a model environment whilst interacting with your clients should you require to.
Twinmotion sits, in my opinion, squarely between the two other market leaders, Lumion and Enscape, in terms of its functionality, tools and libraries available to the user. But it also offers a very powerful offline export tool for not only images, panoramas and videos but also a live engine viewer which does not require a license to run which is perfect for client interaction and utilizes game engine controls which are nice and simple to use.
Simplicity is Key
The design interface is clear and incredibly intuitive but still has layers of customization and outputs that I keep finding each time I want to improve my visual outputs and add more detail. This multi layered approach to an interface allows a new user to start simple and interact with their model environment without being bogged down with a set of complicated commands but also allowing a user to grow into the interface and find its additional functionality when the need arises. A good example of this is the photo capture tool. This can be used in its simplest form to capture a view of what you are currently looking at:

This will take a snapshot of your current view which you can revisit later, however within each view there are layers of functionality and settings from the top level of setting the time of day through to layers of settings looking at the position, lighting, weather and background. Each of these in turn have settings within them which can allow you to hone a very simple view into something incredibly moody or artistic with a few setting changes.

Taking a base image and applying time and lighting settings: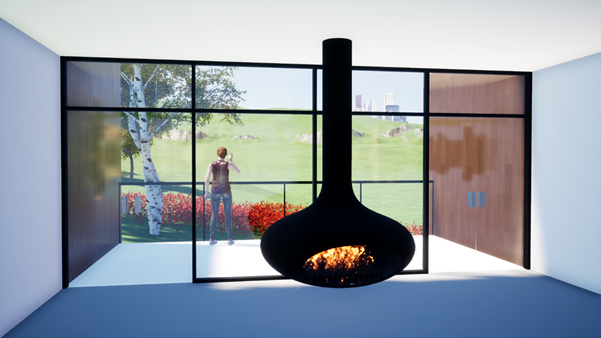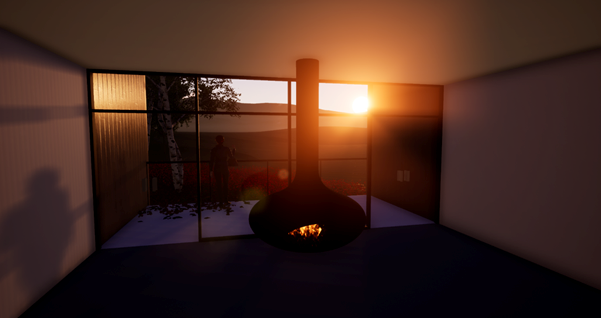 Animation Station
Like many other visualisation packages you can create both static images and also walkthrough videos but Twinmotion has an inbuilt animated asset library to help bring your projects to life. Twinmotion, hosted through the Epic Store and connected to the Unreal Engine which means there is a vast network of creators and assets, some of which are free, which can be added to your projects for further realism.
The animated assets include everything from people and animals, water, fire and smoke effects and mass path creation tools for vehicle and pedestrian travel within your scene. Coupled with a rapid vegetation and planting placement tool, embellishing your visual spaces has never been easier.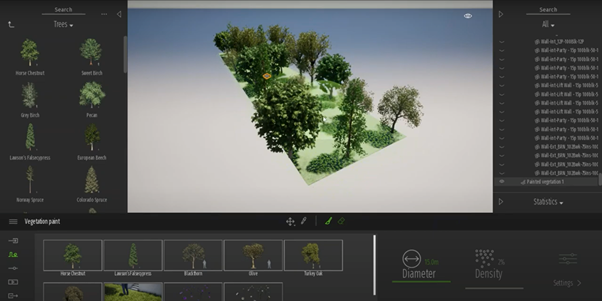 Terraforming Power
Whilst having the power to control the environment, background images, sky and weather you also have control over landscape should there be a need to add some creative landscaping and terraforming around your building or in the wider area. With a number of different landscape types to be applied to the contours you can act like a god and raise and lower the land a seas at your whim.
We could go on with more features, so if you have some further interest please take a look at our Twinmotion videos on our Man and Machine YouTube channel (links below).
---
For more information on this blog post or if you have any other questions/requirements, please complete the below form: