Our BIM Coordination Training
Navisworks in a BIM Workflow
In this hand-on course you will learn how to use Autodesk Navisworks to support the key BIM Use Cases of Coordination and Clash Detection. It introduces useful third party plugins to aid your use of protocols like IFC and BCF to improve the collaboration between key project team members. It will also help you reduce design errors prior to the construction phase of a project.
The course will cover best practices with regards to clash detection and it will also teach you how to redline and animate models, as well as create construction timelines.
Understanding BIM within Navisworks
Navigating the Workspace & Interface
Creating a Composite Model
Transforming Models for Proper Alignment
Review and Analyse Models
Saving and Retrieving Views
Sectioning, Measuring and Animating a Model
Investigating Properties
Adding Tags and Comments
Marking Up and Redlining the Model
Searching for, Hiding and Unhiding Items
Creating and Animating a Construction Timeline
Useful Plugins for Navisworks and BIM
Reviewing a Model for Clashes
Using Basic Viewing Tools
Next Step - A Bespoke Course
This Solibri training course is an essential introduction if you are a new user of Solibri Office, looking to get started with the exploration of BIM models and model validation. You will be taught the core commands and actions in Solibri Office and understand the basics of rule based assessment and communication.
Introduction and Principles of BIM
Introduction to Solibri
Demonstration of Solibri Office
User Interface and Key Settings
Model Handling and Visualisation
Making Selections with the Selection Basket
Handling Merged/Federated Models
Checking the Model with Rules
Communication
Model Comparison and Revision Update
Information Take Off Basics
Additional Settings
Next Step - Solibri Rules Workshop
This rule writing workshop is an essential follow-on to the Solibri Fundamentals course if you need to extract maximum value from the tool. It will teach you how to create customised rulesets for quality assurance and BIM model validation. You will also learn how to use the advanced features of the tool to create model checking rules, as well as gaining a thorough understanding of how to do advanced information take-off and checks for correct component classifications.
Introduction and Principles of BIM
Introduction to Rules Based Checking
Component Classification
Advanced Information Take Off
Advanced Rule Checking
The Ruleset Manager
Creating and Updating Rules
Processing Models
Using Hyperlinks
Creating your Rules Workshop
Next Step - A Bespoke Course
COBie and IFC Fundamentals
This course will provide you with a fundamental understanding of COBie and IFC, and their use in BIM project environments. The course covers the detailed schemas and structure, as well as how they can be applied to BIM Use Cases such as clash detection, coordination, data recording and Facilities Management.
It also explores how COBie and IFC are used in your BIM workflows, their role in the life cycle of the built asset and provides a hands-on approach to how they work. The course is for designers, coordinators and anyone who needs to gain an understanding of COBie and/or IFC. If you need to specify, create, update, use or check files for clashes/correct COBie data, you will benefit from the course.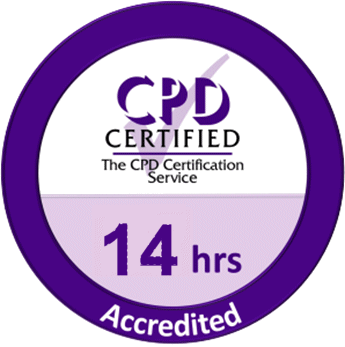 Principles of BIM
Introduction to COBie
COBie Demystified
The COBie Format
The COBie Deliverables
IFC Demystified
The IFC Format
Delivering COBie using IFC
COBie Toolkit using Autodesk Revit
IFC Exports and Associated Options
COBie Data Checks and QC Reporting
Next Step - A Bespoke Course
BIM Coordination
Updated on 2019-07-25T11:59:21+01:00, by Ellie Read.