This is a very quick and simple Revit tip which will save you time and is often overlooked.
There are a few ways to open a Revit project, but most likely you have used the open button on the Revit home screen. This tip may only save you a 10-20 seconds each time you open project but I'm of the mentality of if I can save myself a couple of clicks then why make more work for yourself.
Quick Access
When you click on the open button on the Revit home screen you are presented with a pretty standard Open dialog box, but have you ever paid attention to the quick access bar on the left ?
Likely not.
Did you know you can drag and drop any folder into the quick access bar to create a shortcut to your most used folders and active projects? Well, you can.
Simply dragging and dropping any folder will add it to the list for easy access.
Once in the quick access bar you can further drag the shortcuts to re-arrange them.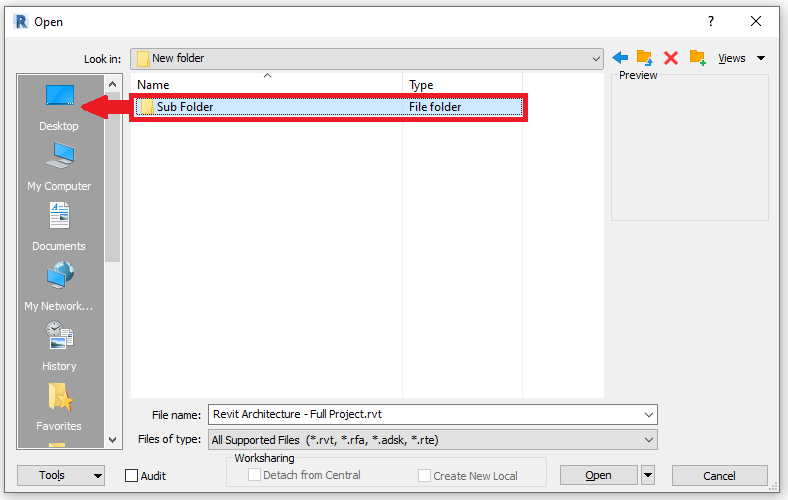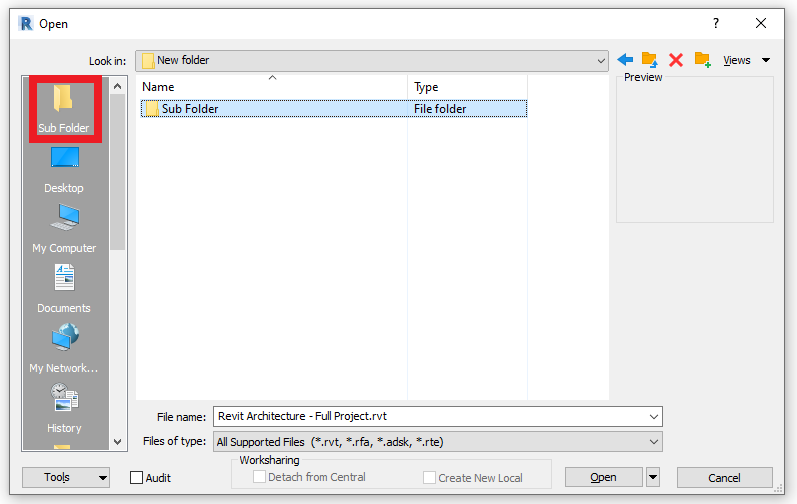 Want to know more?
If you want to go one step further you can right click in the quick access bar to access "Edit Places…"
Here you can add all your libraries. Why add them here you may ask when you can drag and drop them like I've shown you above?
By adding you folders as a library they will appear in most relevant dialog boxes in Revit, not just the Open dialog box. This is useful for adding the location of your content libraries which you will be access constantly on a project.
There you have it, if I have saved you 10 seconds a day opening 1 project 5 times a week then I've saved you about 45 minutes a year. You can add that to the other time saving tips I've written.
For more information on this blog post or if you have any other questions/requirements, please complete the below form:
Related Links
Autodesk Revit – Autodesk Platinum Partner | Man and Machine
Revit Training Courses – BIM Modelling Skills | Man and Machine
Revit Architecture Training – Platinum Partner | Man and Machine
Autodesk AEC Collection – Platinum Partners | Man and Machine