Through our highly skilled development team, our Man and Machine software products are designed to provide solutions that optimise your productivity and efficiency.
Using building suite, ecscad or map edit, we develop software that seeks to help your design team spend more time designing and being innovative. Through Hypermill, we focus on providing high-end machining solutions and strategies to drive the best we can out of your CNC shops. Finally, in developing custom X, we are looking to help automate your manufacturing workflow and through pinpoint, optimise and manage your design data.
Man and Machine software development pedigree is well known and we pride ourselves on providing robust, well proven software that is designed to meet specific customer needs.

MuM BIM Booster adds additional functionality to Revit via a plug-in. It includes functions for 'Libraries & Projects' to assist in the organisation of project data, negating the need for users to spend countless hours searching for information. The "Dynamic function" converts the Properties Palette and Project Browser dialogues into smaller icons, allowing the designer to increase the useable modelling space. Additionally MuM BIM Booster adds functionality and features to reporting in Revit, allowing data to be easily filtered and exported to Excel and then imported back into Revit if required. This function also allows a direct link to Excel, where you can interrogate (Hide and Select) items in the Revit Model direct from the exported report in Excel.

MapEdit is a flexible "acquisition engine" for geographic information systems. You can capture and modify your geodata over the Internet and Intranet – fast, secure, easy. The software is optimised for AutoCAD Map 3D, but it also works with many other GIS systems. MapEdit can be configured so that your employees only see the information they actually need. Customising the setup in this way facilitates improved adoption and increases productivity.

Pinpoint is the ideal platform for linking Autodesk Vault systems to ERP systems, whilst also enhancing the productivity of the Vault environment itself. By tightly integrating the CAD system (Inventor), Vault and Pinpoint through the eXchange, job server and migration modules you can have a powerful set of tools for setting up and administering your data management system. The system adds significant value to the Vault environment by adding task automation, a simple user friendly interface and scalable, fast deployment utilities to deliver a complete PDM platform.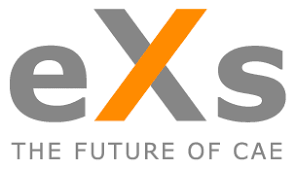 Software for electrical control engineers, purpose-built for the planning and documenting of electro-technical equipment. It includes a set of features that help designers quickly create accurate control system schematics for a broad range of projects from simple motor controls to entire production plants. Automated tasks, extensive electrical symbol libraries, automatic error checking, automatic report generation and powerful database editing tools help to reduce errors and produce electrical documentation in a fraction of the time.

With hyperMILL, both simple and complex geometries can be programmed efficiently. Workpieces can be completely machined in a single setup thanks to the broad range of machining strategies. The advantages: continuous and more efficient processes, reduced processing times and higher reliability. In addition, hyperMILL offers several options for automated programming, reducing machine cycle times and optimising processes.

customX is a sophisticated product configuration tool that helps automate the process of creating information for production documentation. Massive time savings can be accrued in the development of manufacturing information through the use of rules based menus. These menus can be used to configure a new variant product and automatically create 3D models and 2D drawings as well as other vital specification and production information.
Click below to find out more about our software support services