There are a few options when it comes to outputting your Clash rendition reports from Navisworks Manage to allow your teams to utilise the information to alleviate design or construction issues.
For design teams who want to utilise some more collaborative tools outside of your native model environment, Navisworks Manage offers up the opportunity to federate models from several different modelling environments and their own formats in one space. Navisworks will not only accept native models but also IFC model exchange which allows your teams coordinators to be fully collaborative and feedback to each of the teams without needing each of the native authoring tools.
During this blog we aren't going to go into the full functionality of the clash detector but are going to look specifically about feeding back to the teams and the reporting function of the clash renditions to allow for design review and update project progress. We will specifically look at the differences of the types of report available for export.

Assuming we have carried out an initial check of the incoming models and that they are located correctly to a known origin, these can be brought into the Navisworks environment and a federated model can be created. Shown below is a very simple selection set and clash rendition between MEP elements of a building and the Structural Steel sections. We have also set this up for physical clashes only (touching objects)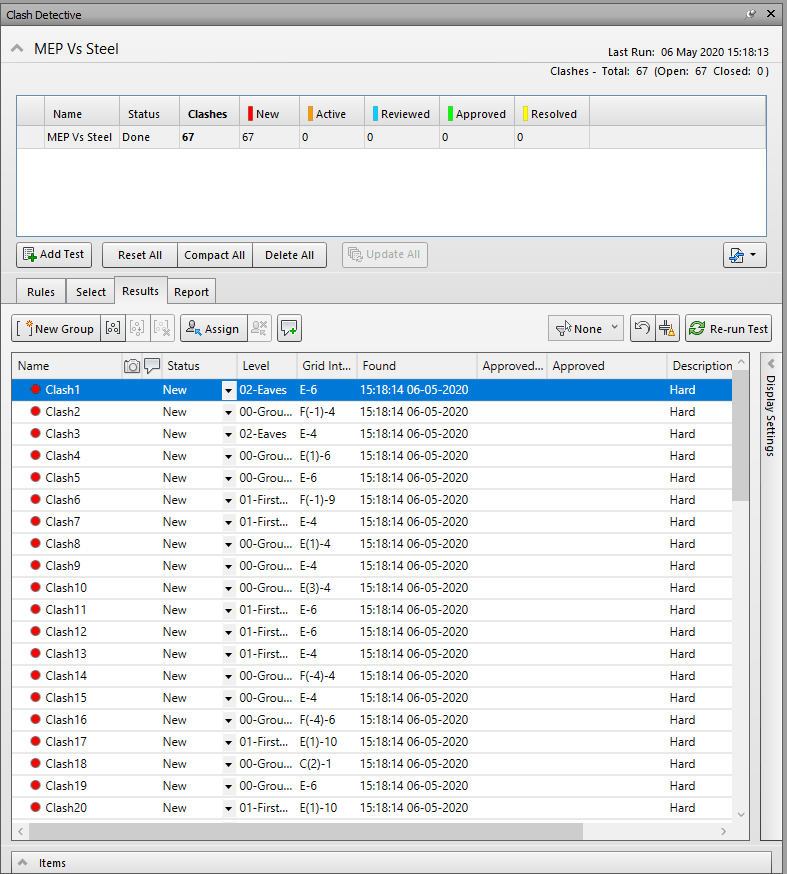 Once we are happy that we have a clash test or a few clash tests that can be created and exported as  a report output, this can then be exported in a number of different ways which will allow you to transfer the information to the wider team.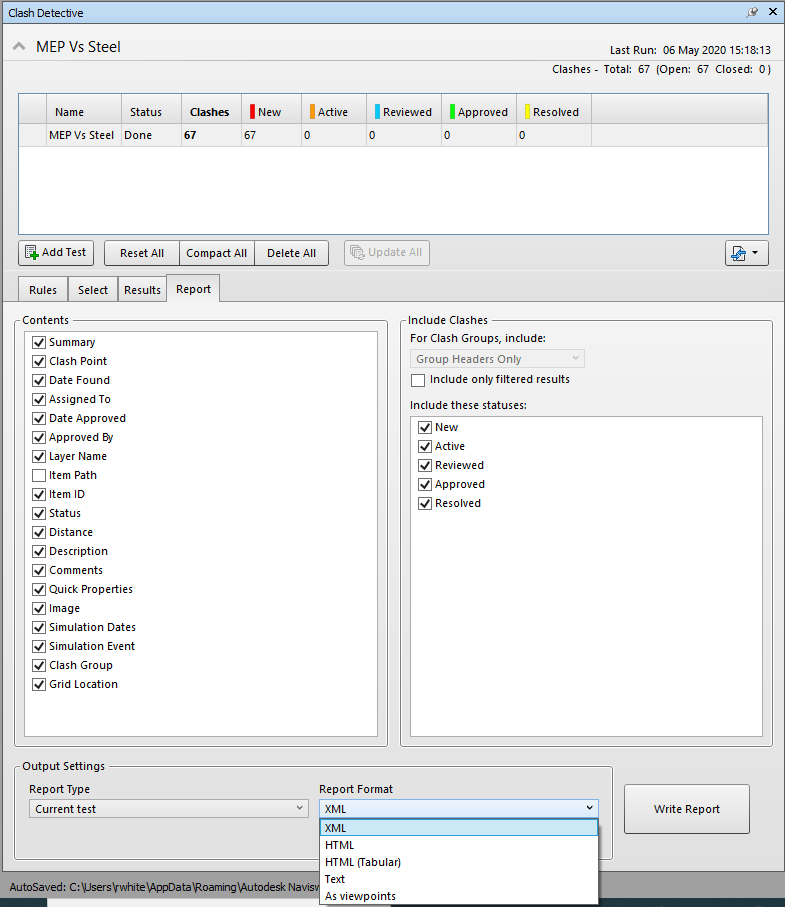 If working solely within the Navisworks and Revit environments for your project coordination, you have a few options to publish the clash report and issue it out to the team. The report can be issued in the following formats and a brief explanation on usability of each of these from personal experience.
XML – Tabular style document however does not provide direct view of clash images. May be useful for export to other software. Openable in Excel.

HTML – The Expanded HTML style report provides a more spread out clear report type with large image which can be zoomed in on with the elements highlighted and details of the two clashing items in a text format within a clear box. Can be opened through a web browser application.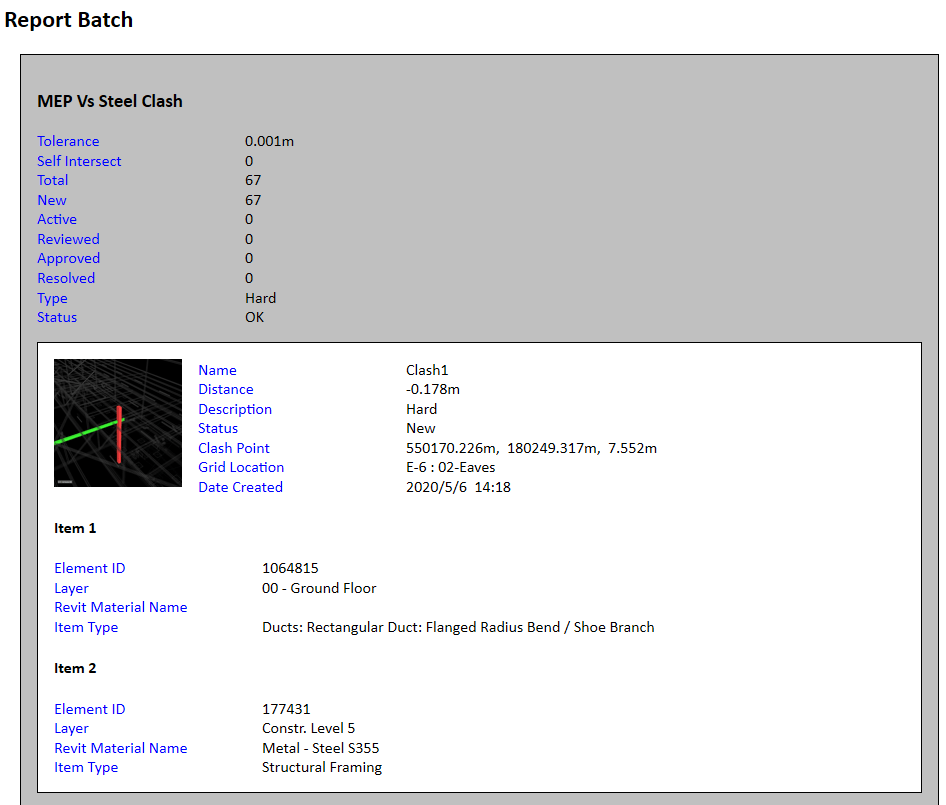 HTML (Tabular) – This is the type of report I use the most, a more compact version of the HTML report which still includes the expandable images and the details set out in a tabular format. Can be opened through a web browser application. Allows for easy inclusion into a progress report should this need to be included.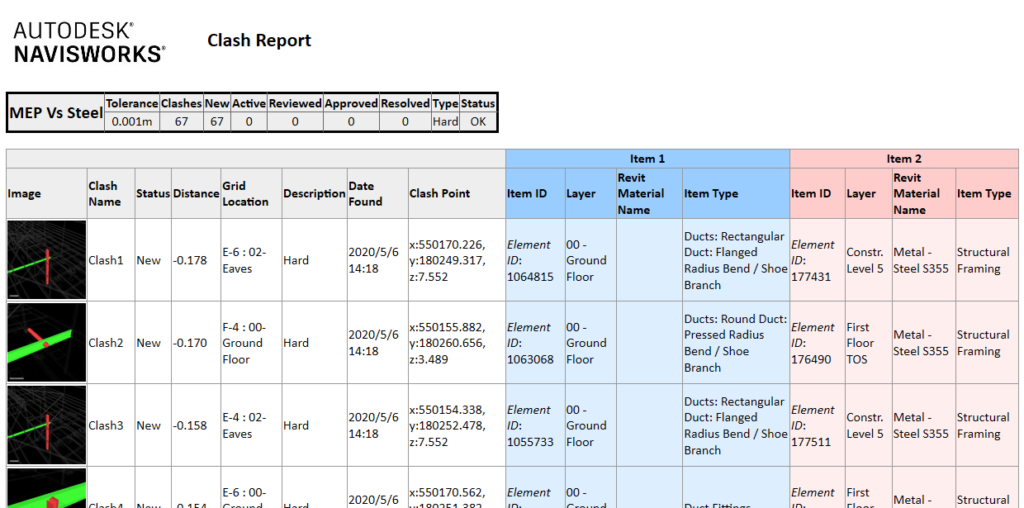 Text – Linear text format list which contains no images – Least useful for team explanation in my opinion. Can be opened using Word or a text editor.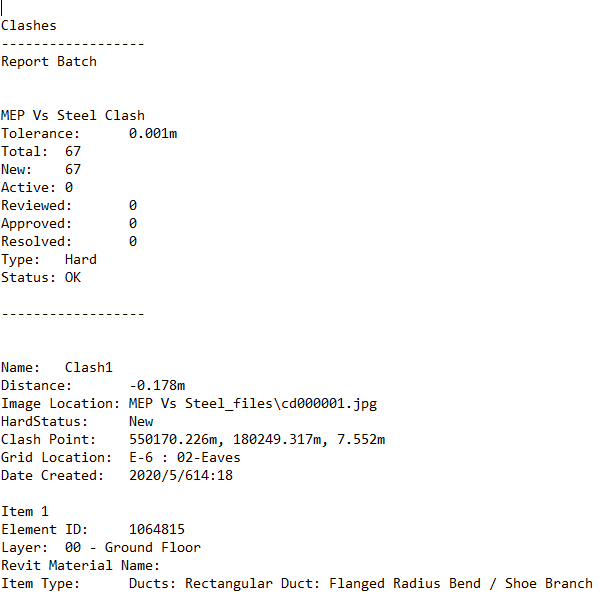 As Viewpoints – Adds new Viewpoint group to Saved Views Browser allowing all views to be explored from within Navisworks or exported as views to other packages. Can be useful for teams who are actively using the base Navisworks files for coordination design team meetings.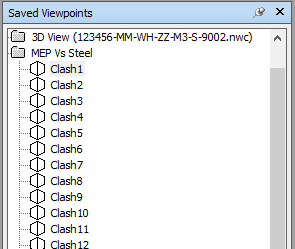 Each one of the report exports could be utilised to aid the teams to record and review design coordination issues and have a managed solution in due course so utilise the report type that suits your design teams experience and skills best.
Alternatively if you are using an integrated CDE such as BIM 360 or an Issue Tracking programme such as BIMTrack, each of these reviewable clashes can be exported and managed through environments which may offer an extra level of traceability for project coordination and management. If you want further information about linked products, please contact your Man and Machine representative.
Should you require further details on Navisworks training on tools or processes inside the software to help with your organisations project delivery and model creation, then please contact the team at Man and Machine for further help by filling out the below form: