Manufacturing Solutions for…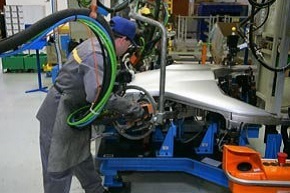 Industrial Machinery
Our CAD design tools and solutions allow you to conceptualise and engineer industrial machines faster using a single model and digital prototyping techniques. Using industry leading 3D software we aim to help you innovate your machine design. Additionally simulation and visualisation technology will help to reduce the demand places on physical prototyping, thereby reducing waste and improving time to market.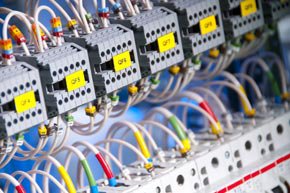 Electrical Engineering
Driving efficiency in the electrical controls market can be achieved through the use of the right tools. Through our AutoCAD Electrical software we assist controls designers to collaborate more effectively. Symbol libraries, BOM reporting and PLC I/O design are made more efficient by providing you with the right consultancy and training services to support software development.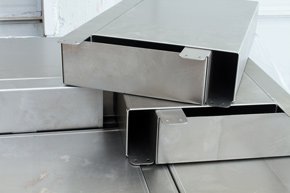 Sheet Metal
Facilitating improvements in manufacturing, productivity, quality and reliability is key to the metal fabrication industry. We offer the right design software, CAM tools, consultancy and training to help accomplish this objective.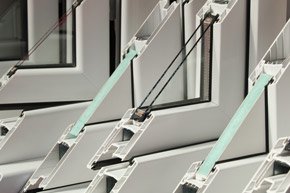 Building Products
Designing building products and carrying out interior refits and designs is being widely impacted by Building Information Modelling (BIM). Our services and solutions help you to optimise your design and data management needs int he areas of mechanical design, simulation and visualisation.
Manufacturing Services
As a leading solutions provider to the manufacturing industry, Man and Machine offer you a complete software, hardware and services portfolio designed to meet your needs. The manufacturing industry is constantly having to adapt to change, driven by skill shortages, rising incomes, environmental standards, the green agenda, emerging economies, technological progress and demographic and lifestyle change. More recently the arrival of Building Information Modelling (BIM) for manufacturing has also impacted your industry. These drivers present both challenge and opportunity: our Manufacturing Solutions are here to help.
If you are agile enough to respond to these changes, you can often emerge stronger. Re-scaling your manufacturing capacity, flexing your workforce and managing SGA costs are key attributes of successful manufacturers. However, so is innovation in research and development, getting closer to your customers and the acquisition of new customers and markets. Automating the design, prototyping, production and support process, is core to the solution set we offer using products like customX, Inventor CAM, hyperMILL and Inventor iLogic. You are able to have solutions that automatically create BOMs, build 3D models through simple web-based customer inputs and even automatically generate CNC code to drive your machines.
Using our 2D/3D modelling, visualisation and animation, simulation, digital prototyping and sophisticated data management solutions can all help you deliver better designs, increase your customer revenues, improve your production efficiency and support your entire product lifecycle
Manufacturing Assessments
Products configurators built on platforms such as iLogic and CustomX
Automatic generation of 3D models and sales quotes
System creation of production drawings and maintenance documents
Integrated and hosted CAD/CAM platforms that automatically generate CNC code
Product Configurators are excellent ways to approach automating your design-to-production workflows. Through the use of simple web-based interfaces, you are able to create 3D models parametrically, create user and operational manuals, extract BOMs and have real-time pricing. You can even go as far as having your CNC codes generated automatically from the simple web-based inputs.
Using products from Autodesk such as Inventor CAM, HSMWorks, Fusion 360 and hyperMILL from Openmind we can provide you a completely tailored solution to your 2.5D, 3D, 3+2 and 5-axis CNC needs.
Power Transmission with Inventor Design Accelerator
Fusion 360 Freeform Modelling
Man and Machine HSM Webinar
Simulation & Testing with Fusion 360
Titan Machine Cool Gear with Inventor HSM
Manufacturing Products
And if you don't know what Netfabb® is, it's an additive manufacturing software with tools that help streamline your additive workflow and quickly get from a 3D model to successfully printed parts. Click on the icon to check it out!