In Inventor 2022, Autodesk have introduced the ability to export Revit Project Files (RVT) directly from the Autodesk Inventor interface, further enhancing the collaboration possibilities between the manufacturing and construction industries and their retrospective products.
The new functionality can be found inside the Simplify command in Inventor 2022, and comes with several useful options which allow the simplification and adjustment of your model display to suit the relevant requirements inside of Autodesk Revit.
Using this new functionality inside of Inventor 2022, you can not only open and work aligning with Revit Data, you can now also export your files out in a .RVT Revit Project file, whereas in previous releases you were only able to export as either a Revit Family format (RFA) or Industry Foundation Class file via the BIM Content tools. These new tools do not replace the existing BIM Content functionality, but compliment the collaborative process for your design teams.
A view of a building design inside of Autodesk Revit: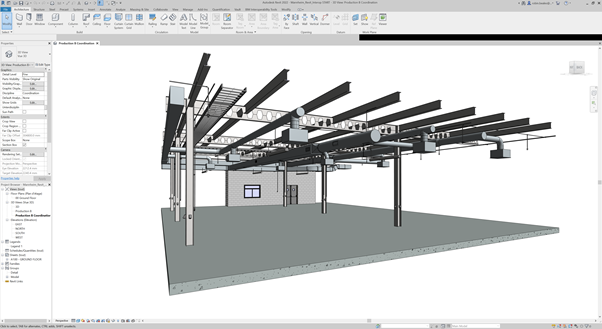 The same building area inside of Autodesk inventor, alongside a manufacturing layout design: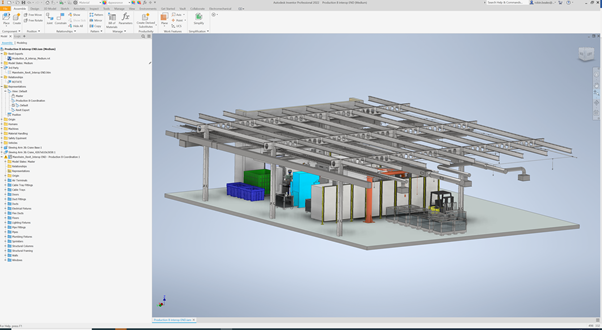 The Simplify command in Autodesk Inventor 2022 can adjust your model output before exporting to an RVT Revit project file.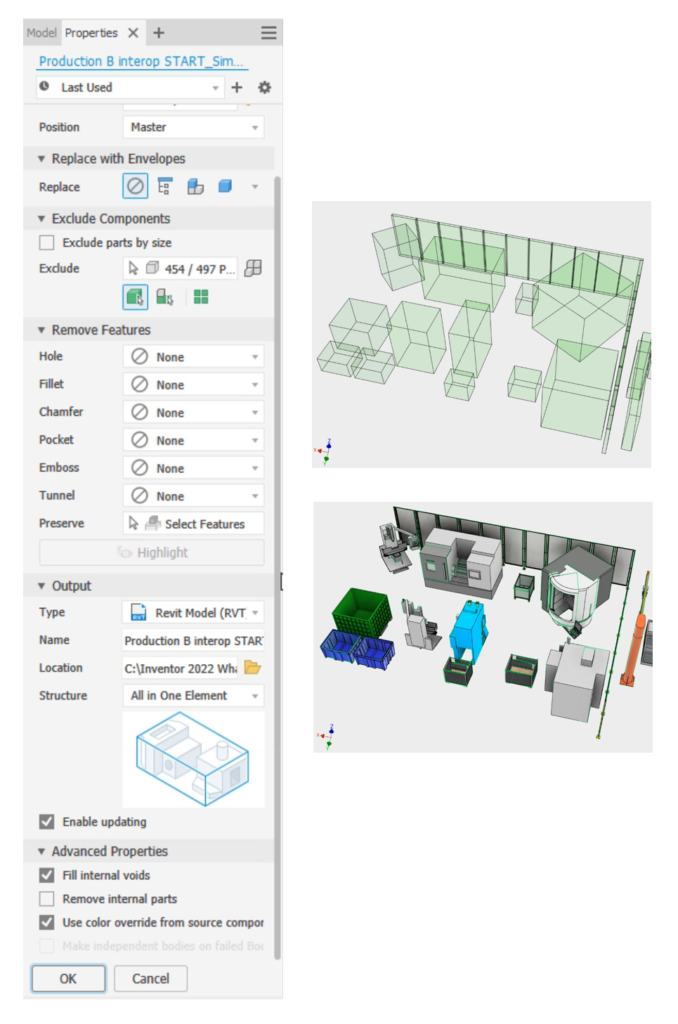 This RVT file can then be linked inside the main Autodesk Revit design, allowing the manufacturing layout to be collaborated and coordinated alongside the Revit design and workflow. Naturally the link between Revit and Inventor is bidirectional, and updatable – so geometry changes and modifications to the building can be updated into Inventor to make resubmission of RVT painless.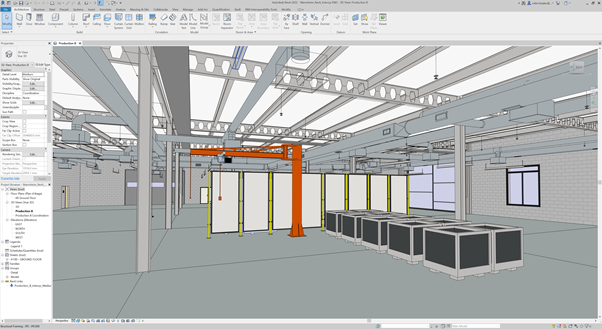 ---
For more information on this blog post or if you have any other questions/requirements, please complete the below form: