Autodesk continually develops their software solutions which we use every day. This will be to either enhance the tools further, embrace new functionality, fix bugs, or add security fixes.
So each year a new product version will be released with generally a version update (ie 2022 then 2022.1) during that year and to correct any problems you are likely to get some hotfixes, updates to fix those small glitches.
Why do we need to keep Revit up to date?
Well, it is always a good idea to make sure any software is up to update. It could be there has been a known issue fixed or some enhancements included in the latest update which can improve how you use the product. Having a stable version that doesn't crash or take a long time to perform a task is important to users.
Working with workshared models is a good example as there are some known issues when working on project files that are workshared whether it is locally on a company server or saved within the Autodesk Construction Cloud. So it is really important the Revit build version is constant across all users. Now the last thing you want on projects is to be in the middle of a project and all of a sudden Revit crashes or starts getting error messages. Meaning downtime whilst you try and fix the problem or contact your support.
Where to find your build number?
Firstly you need to select the little down arrow next to the help icon on the information bar top right of the screen. As shown in the below image: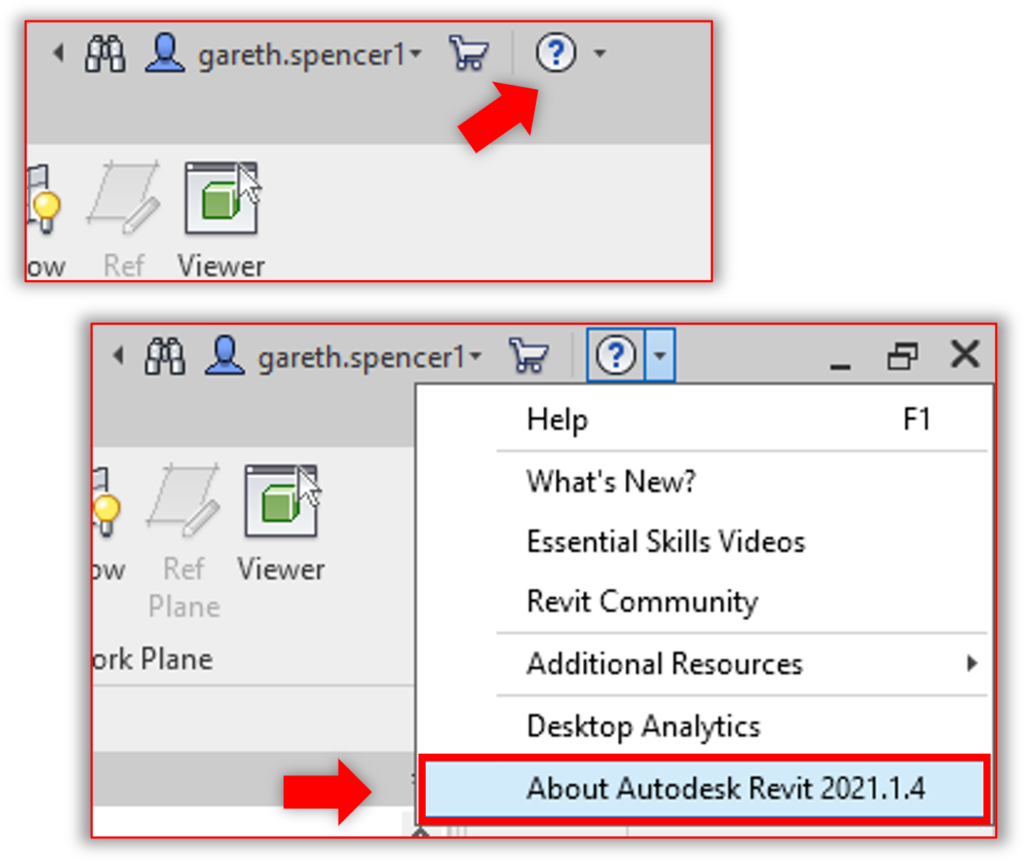 Then select the About Autodesk Revit from the list.
In the Revit Autodesk Revit dialogue box, you will see a list of numbers.
Build Version (Control Panel)
Build Number
Revit Version Number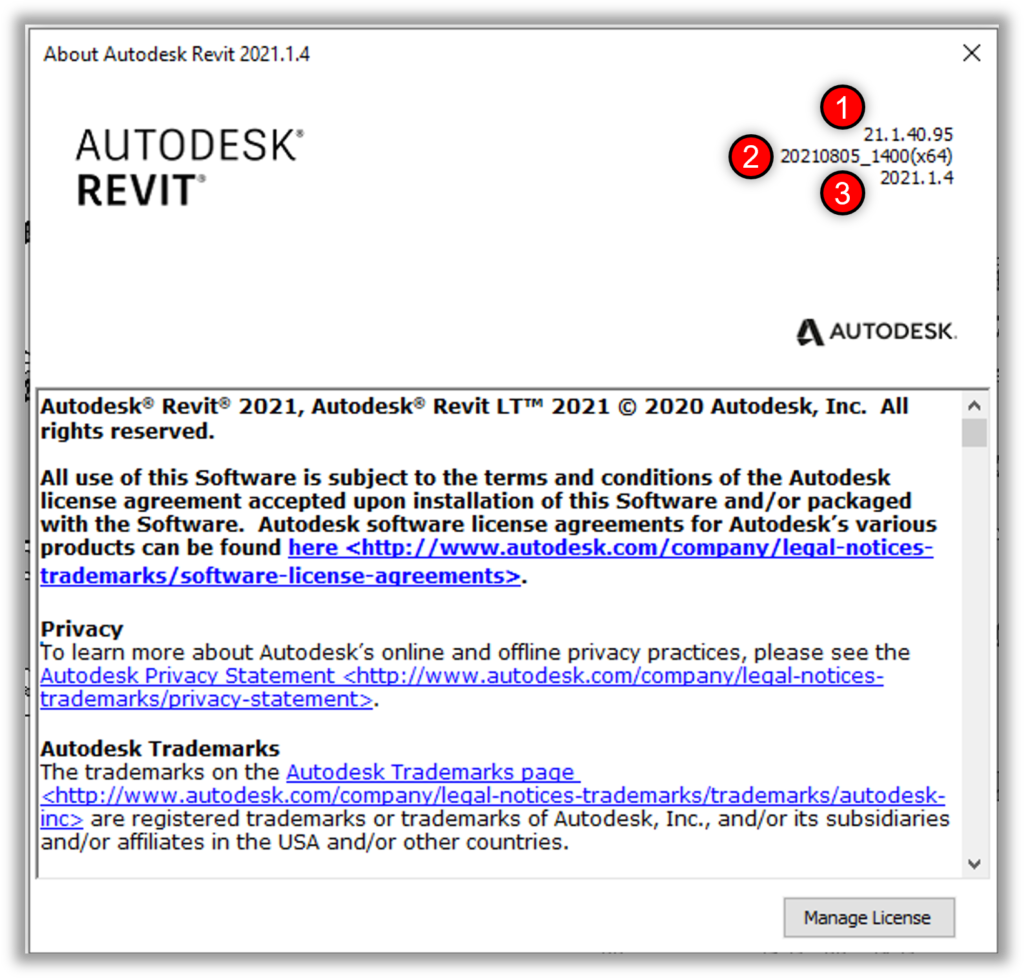 It only takes a few seconds to check and even a few minutes to update Revit to the latest version. Do it whilst you grab a quick drink or go for lunch.
To check which build of Revit is currently installed on your machine against what is available, there is an article listing all the Revit builds from 2016 to the present version 2022 posted on the Autodesk Knowledge Network.
I hope you found this post useful if so please check back for future posts.
---

For more information on this blog post or if you have any other questions/requirements, please complete the below form: