Integrated Autodesk CAM eBook
Take a look at our ebook to explore how integrated CAM solutions from Autodesk can be used to streamline your production processes and improve the efficiency of the shop floor.
Find out how features using this multi-threaded, 64-bit software, such as adaptive clearing are used to remove waste material in a highly efficient manner. You will also learn how our unique services such as post processor development, can be harnessed to help you get maximum gain from any investment you make in the software.
With the complexity found many CAM packages today, it's refreshing to see the unique easy-to-use user interface of HSM, that makes the creation of 2D and 3D toolpaths a very simple exercise.
High Efficiency
Our next generation roughing strategies allow you to remove material at high speeds, keeping a constant load on the tool. Take a look at the video to the right, Autodesk put the roughing technology to the test and explain how adaptive clearing can work in your environment! The state of the art Autodesk CAM engine utilises the latest 64-bit technology, enabling you to quickly generate complex toolpaths on all types of geometry.
Adaptive clearing in short, is a roughing strategy that guarantees a maximum tool load at all stages of the machining cycle and makes it possible to cut deep and with the flank of the tool without risk of breakage.
Integrated Autodesk CAM
Autodesk integrated CAM solutions offer you a range of integrated solutions to support all your CAD/CAM needs. From standalone solutions like PowerShape to integrated support on Inventor and Solidworks from a single interface, we offer a complete range of solutions.
We aim to help you manufacture quality products, reduce your time to market and increase revenue streams. Adaptive clearing and high speed finishing are just some of the features used to ensure that you are able to cut parts very quickly to a high quality.
Post Processing
We are unique in being able to offer post-processor development for CNC machine tools on Autodesk products. Our staff have many years experience in developing custom code to optimize and improve the quality of your machining. Many organisations choose a particular CAM system that satisfies their basic needs.
As manufacturing jobs differ significantly in their specificity, the standard post-processor that is built into the CAM system simply can't deliver on every single job. Man and Machine can help you to overcome this issue by producing custom post-processors, or adjustments to existing posts to speed up your manufacturing process.
Development of post processors is a skilled activity, which in the event of failure can lead to lost productivity and machine damage, so choosing the right partner is critical to your machine efficiency.
When you have a resource shortage or face a challenging part to program, we can work with you to develop a CNC program to meet your needs.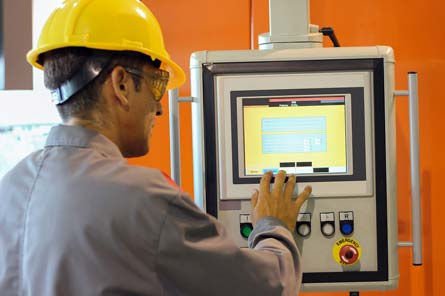 Our staff have experience working in machine shops like yours, often having to work to tight timescales so we can recognise the impact that a customised post-processor will have on your machining process. If you would like to discuss a post or get a quote, simply call us on 01844 263700, request a post online or contact us via our online chat.