Are you working with customers around that want to collaborate with your Vault but are on the other side of your firewall? Need to exchange data with manufacturing partners, suppliers, subcontractors, and even end customers at all project stages, from concept to delivery?
In the past, the data management was more difficult with most of this being done with email and FTP sites outside of Vault. It works, but it is not tightly integrated and isn't always easy to give the right level of access based on the need.
Maybe Autodesk have come up with the solution… Collaborate using Autodesk Drive.
Autodesk Drive is a subscription benefit for Vault Workgroup and Vault Professional users.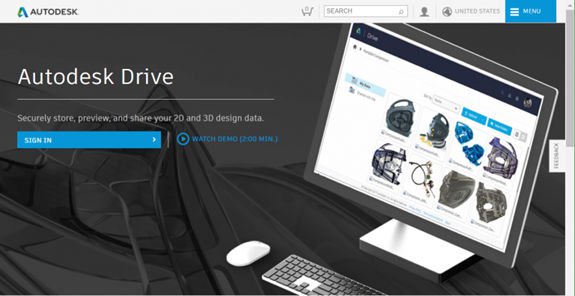 Autodesk Drive allows the Vault users to share their designs with external stakeholders. As Autodesk drive is CAD aware, all links and references such as parts to an assembly in inventor are included.
From there the user simply uploads to drive and shares the folder with the relevant collaborators and they can easily view the models and drawings in their browser.
This service is only available as of Vault 2018.1 where the shared views tool was introduced a few months ago, Autodesk drive expands upon this.
Shared views is a great tool for giving WIP feedback and not sharing native data, Autodesk drive allows you to share your actual CAD data and ideal for delivering that data securely to your suppliers and customers.
For more information please contact Man and Machine directly.
For more information on this blog post or if you have any other questions/requirements, please complete the below form:
Relaed Links
Autodesk Vault – Data Management Software | Man and Machine
Autodesk Vault Training – Authorised Trainers | Man and Machine
Autodesk Vault Solutions – Data Management | Man and Machine