Introduction
A Message from our MD – Phil Read
"In light of the COVID-19 outbreak, I want to send a message of support to all of you. I hope that you and your loved ones are safe and well. I can assure you we remain open for business, will monitor the situation, act accordingly and have your health and safety uppermost in our minds.
If there is anything we can do to support you, or more you think we can be doing to help please let us know.
Obviously, the current Government reactions across Europe to the COVID-19 virus has caused us all to think about we can effectively work remotely and from home. We aim to continue to offer you the highest level of service. We hope this page helps."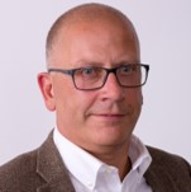 What are we doing?
Fortunately, we have the technology infrastructure in place that allows us to work from home. All our staff are equipped with technology to allow remote working, remote phone extensions, high quality video conferencing and so on.
We are therefore still working and are ready to help you access vital technology services to keep your business running and operational. Contact us if you need any of the following:
• Remote installation and consultancy services
• Online training
• Technical support
What can you do?
Work Effectively with Home Use Licenses
You can find out more via our blog here: https://www.manandmachine.co.uk/using-autodesk-licenses-at-home/
Alternatively email techsupport@manandmachine.co.uk
Share Designs Effectively from Home with Autodesk Vault & Fusion 360/Teams
Autodesk Vault runs off its own dedicated server, and therefore accessing this remotely would typically require a Virtual Private Network (VPN) connection in order to access, view and work on Vaulted data. It is possible to work within a Vaulted environment without having to rely on a potentially slow VPN environment, but this is dependant on your specific configuration and infrastructure setup.
Both Fusion Team and BIM 360 Docs can be used as cloud-based storage options that can synchronise Vaulted data over a standard internet connection, such that depending on your setup you are able to access and work on data stored within your Vault from a non-VPN based internet connection. This functionality is available with Vault Professional versions.
In either example, should you wish to find out more, we can provide a demonstration of this functionality and how you can leverage the software that you already have whilst working from home. Please don't hesitate to get in touch.
Revit Worksharing Effectively from Home with BIM 360 Docs and BIM 360 Design
If you are collaborating on an Autodesk Revit project and want to work remotely without the need for a potentially slow Virtual Private Network (VPN) connection, you will need to look at BIM 360 Design. BIM 360 Design is based on BIM 360 Docs, which will store and manage your project data in the cloud. However, additional functionality inside of Design will allow you to actively work on and take part in collaborative workflows in your Revit Project through an internet connection without the need to rely on a VPN connection.
If you are not collaborating on a work-shared Revit model, but do need to work remotely with different individuals across different teams then BIM 360 Docs would offer the functionality required for this scenario.
In either example, should you wish to discuss in more detail, see a demonstration of functionality or understand how you can leverage software that you already have whilst working from home then please don't hesitate to get in touch.
Autodesk Licence Changes
We ran a very popular webinar on the recently announced Autodesk licence changes, which was published to our You Tube channel. Since then the impact of the virus has caused Autodesk to make some changes to its position.
We have removed the original webinar and re-recorded it here. You will also find further information on our Promotions and Pricing page:
https://www.manandmachine.co.uk/pricing-and-promotion-announcements/
Digital Enablement Plan – Improve Your Skills From Home
We appreciate that working from home for those that are not used to it can be both frustrating and monotonous. During this period of disruption, we are putting on even more web-based information, technical webinar sessions and online training to keep you up to date with the latest and greatest tips and tricks, as well as the latest from industry.
Our Digital Enablement plan comprises 3 components:
During lockdown we hosted a number of free webinars which can now be found on our YouTube channel, here.
As part of our plan, we are making remote online training available. We are running some very specific modules around for example BIM, Fusion and BIM360, the latter two being technologies that can really enable homeworking to be very efficient.
As part of our plan, we have created a new training environment using high performance cloud-based training that allows a fully immersive training experience between the tutor and the students. A key component has also been the thought process around the effective delivery of the course material. Our most popular courses include AutoCAD, Inventor Part Modelling and Revit training.
Virtual Onboarding & Implementation
Whether you want assistance with simply installing some software remotely, deploying complex data management platforms or you want to fully implement new collaborative platforms like BIM360 and Fusion360, we are here to help .