Why should we use Autodesk BIM Collaborate and what is it?
Working on projects with a variety of technologies and solutions has its drawbacks, such as sharing your design intent models with other project task teams on a frequent basis. Then it can be challenging to work more collaboratively and coordinate all of the task teams' models.
Users may collaborate and coordinate all information in one place with Autodesk Construction Cloud, which allows them to work across different connected solutions without having to download from one and upload to another. Everything is completed in one location.
Autodesk BIM Collaborate comes in two flavours: BIM Collaborate and BIM Collaborate Pro. Both include an Autodesk Docs licence, and with Bring Your Own Subscription (BYOS), you can use your Autodesk Docs and BIM Collaborate licences on any external project you've been invited to at no additional cost.

Autodesk BIM Collaborate Pro
BIM Collaborate Pro (formerly known as BIM 360 Design), which also includes Model Coordination, Insight, Glue and the Autodesk Construction Cloud platform, enables project task teams to work from any location with the tools and information they require. Many of the same entitlements as BIM Collaborate Pro are included in BIM Collaborate, but the Revit Cloud Worksharing, Collaboration for Civil 3D and Collaboration for Plant 3D entitlements are not.
Design Collaboration
Multi-project task teams can collaborate on live model data or have a more controlled means of exchanging and syncing their model data with Design Collaboration.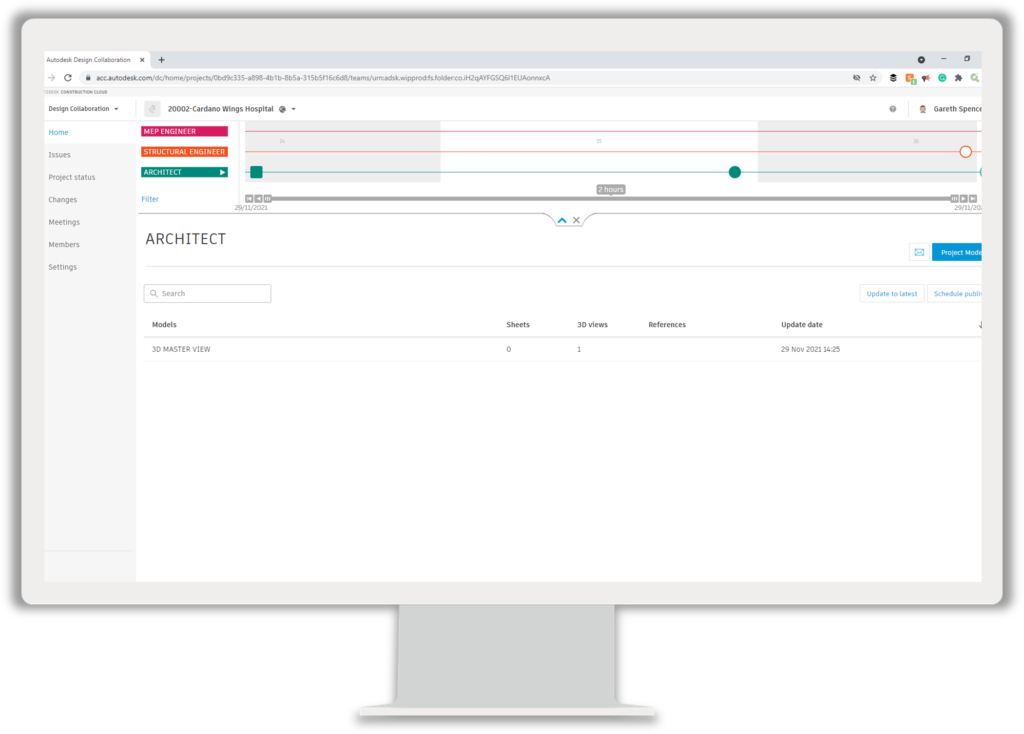 A project timeline allows task teams to visually communicate the exchange of deliverables. Allowing project teams to manage data sharing and curate the information that is most important to them at any given period of the project. You can compare the latest and prior versions to see what changes have been made to the design.
BIM Collaborate Pro enables Revit Cloud Worksharing, and Autodesk Collaboration for Civil 3D allows project teams to collaborate on Civil 3D data shortcut projects. In Plant 3D, this includes access to the Autodesk Collaboration for AutoCAD Plant 3D entitlement.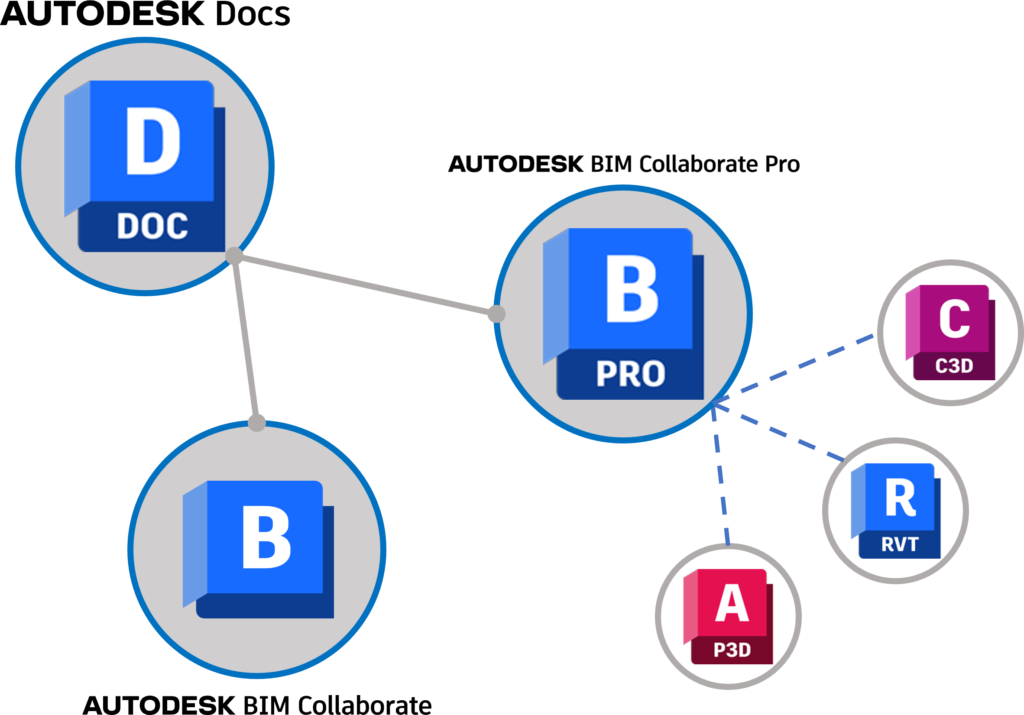 Design Review Changes allows you to analyse and comprehend changes to models and documentation. Compare changes between two models or document versions quickly and easily. Configure watch groups for certain models or model modifications.
Reduce rework and change orders by consolidating issues on both 2D sheets and documents and 3D Views or the project model(s) in your own team space or in the consumed package.
With meetings, you can keep track of all your project meetings in one place. Create new or follow-up meetings, keep track of attendance, create agendas and assign attendees action items with due dates. For easy access during meetings, add references to documents, sheets and models.
FAQ: Autodesk Collaboration for Plant 3D
Model Coordination
Upload, review, and automatically detect clashes between the most recent set of project models with automated model coordination.
Group clashes to view, filter, investigate and manage. Views allow you to quickly return to a previous view and share it with other project members. When the interface is valid, mark clashes as not an issue.
Note: Only 3D model files are supported such as RVT, DWG, IFC, and NWC for clash detection. See Model Coordination FAQ for more information on supported files.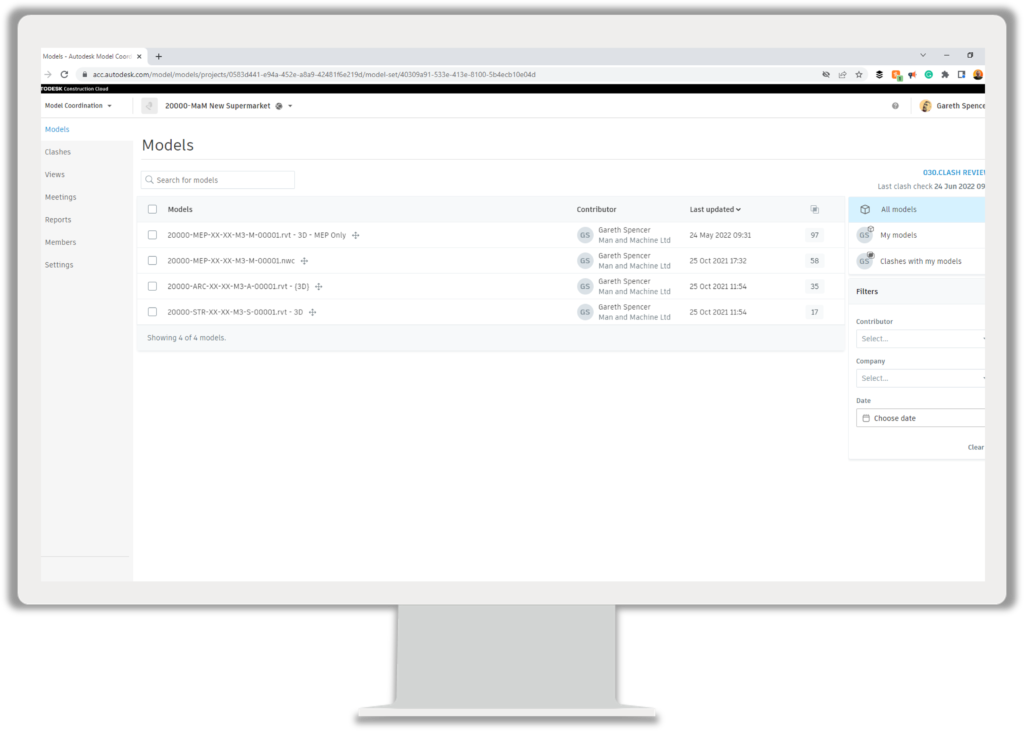 The information contained in this blog post is correct at the date of writing and may change due to product updates. Please ensure you check the product information when making any future purchases.
---
For more information on this blog post or if you have any other questions/requirements, please complete the below form: