Have you ever made a spelling mistake? Do you ever use text in AutoCAD? Wouldn't it be great if there was an easy way to spellcheck your text in AutoCAD?
Spellcheck Command
AutoCAD has a spell checking function, not the most exciting function in AutoCAD but very powerful for those like myself who spell words wrong sometimes.
To launch the spell check, simply use the command "Spell". This will open the Check Spell Window.
At the very top is a drop down for "Where to Check", we have three options:
Entire Drawing
Current Space/Layout
Selected Objects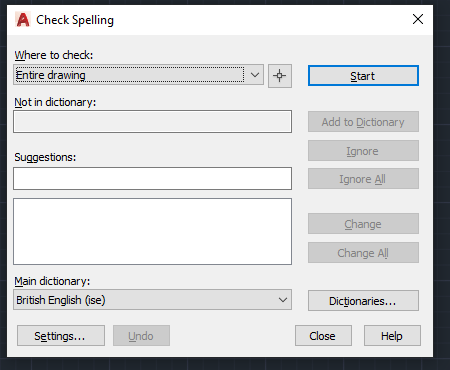 Simply select one of these options and click the Start button.
AutoCAD will now spell check your writing. For more information on this blog post or if you have any other questions/requirements, please complete the below form: