AutoCAD 2022 is out now, whether you have a single subscription or have AutoCAD included as part of a collection. AutoCAD 2022 builds on its world class standardised set of specialised tools, giving users a huge productivity boost when following industry specific workflows in comparison to standard 2D. AutoCAD 2022 contains thousands of standard, intelligent parts, symbols and features within its specialised toolsets allowing the automation of annotations, layers and bills of materials all from the same familiar AutoCAD interface, whether you are using Mechanical, Architectural, MEP or Electrical workflows.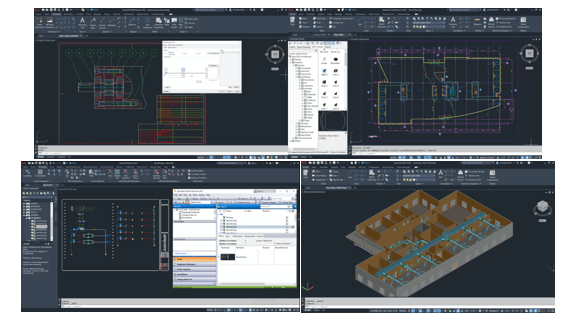 AutoCAD 2022 also continues to provide best in class access from any device, in any location with unrivalled accessibility. Included with your AutoCAD subscription is AutoCAD for Windows, Mac, web and mobile devices to ensure your workflows and data are accessible to you whenever you need them, via the Autodesk Cloud or other cloud storage solution from Microsoft, Google, Dropbox and more!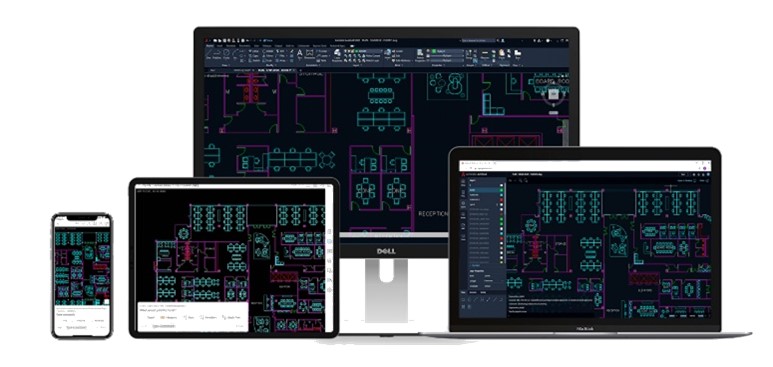 Trace
Trace is a new multiplatform feature which streamlines the review process and enhances collaboration across all AutoCAD platforms and devices.
You and your wider team can safely markup DWG files without altering the existing drawing, by creating a trace in AutoCAD web and mobile apps before markup their design changes. This trace can then be opened inside of AutoCAD to view the feedback in context, and incorporate the changes where necessary.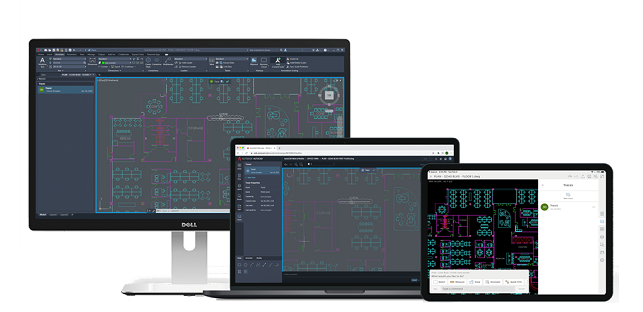 Share
Share in AutoCAD 2022 is another new feature that enhances collaboration. Share allows users to send controlled copies of your drawings to your team and colleagues securely. You can establish different levels of access to those who are view-only and those who can edit.
The share links that you generate can open directly in the AutoCAD web app, so your team and colleagues can review and edit wherever they are.
With both Trace and Share you get multiplatform workflows that make collaboration more accurate, secure, and efficient.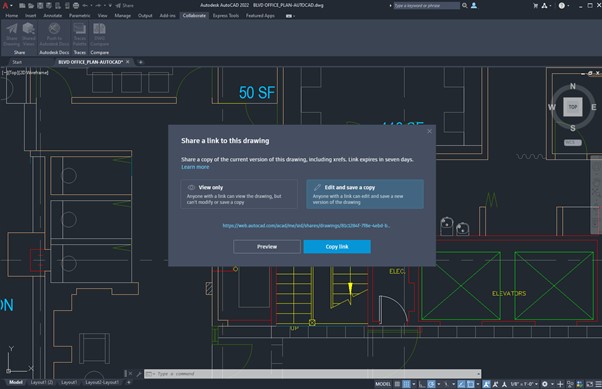 Count
AutoCAD 2022 saves you time and reduces errors with the new Count feature.
Count automates the counting of blocks or geometry. It cuts down on manual processes, helping to avoid miscounting parts and the ordering of incorrect quantities. You can export your data to a dynamic table and get updates quickly should you require.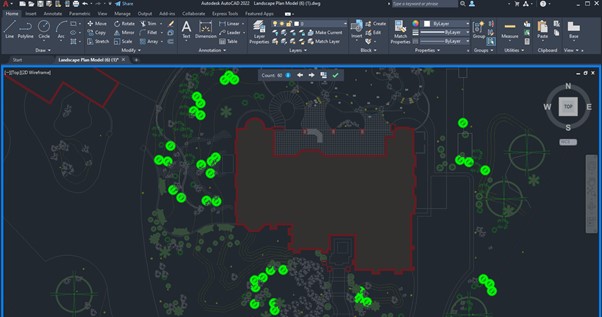 Push to Autodesk Docs
Push to Autodesk Docs improves efficiency and reduces steps by publishing your CAD drawing sheets as PDFs directly from AutoCAD to Autodesk Docs. With this workflow, you no longer need to save PDFs locally, open a web browser, and upload the sheets to the cloud. It streamlines workflows within the Autodesk platform.
Plus, you can now access your DWG files in Autodesk Docs anywhere with the AutoCAD web app.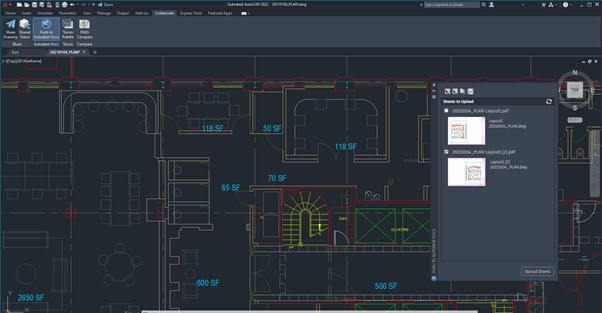 Floating Windows
In previous versions of AutoCAD, users wanted a way to view and edit multiple drawings at the same time from within a single instance of AutoCAD. With 2022 and floating windows, you can.
Floating windows lets you pull away drawing tabs and view them as fully functional windows side by side or accross multiple monitors. This finally lets you view and edit multiple drawings at the same time in the same instance of AutoCAD!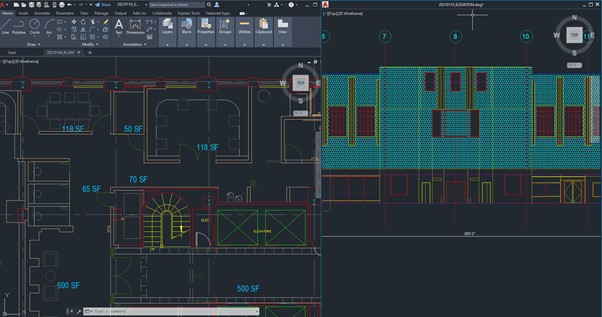 Enhancements
Finally, AutoCAD 2022 brings enhancements to the tools you already know and love, offering a faster and customisable installation letting you even work in AutoCAD while the program is being installed. You can enjoy improved graphics performance and a redesigned start tab that allows you to easily access files and other helpful content directly from the home screen.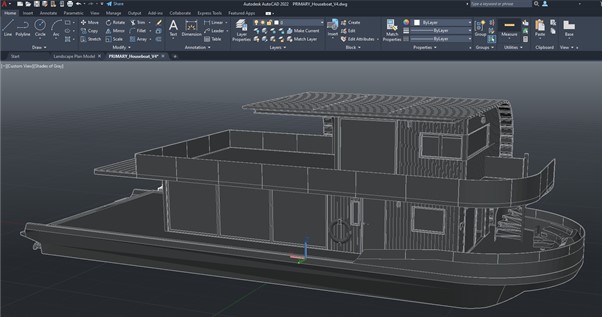 For more information on this blog post or if you have any other questions/requirements, please complete the below form:
Related Links
AutoCAD Software – Purchase Online | Man and Machine
AutoCAD Training Courses – Autodesk Authorised | Man and Machine
AutoCAD Essentials Training – Online Booking | Man and Machine
Autodesk AEC Collection – Platinum Partners | Man and Machine