Man and Machine News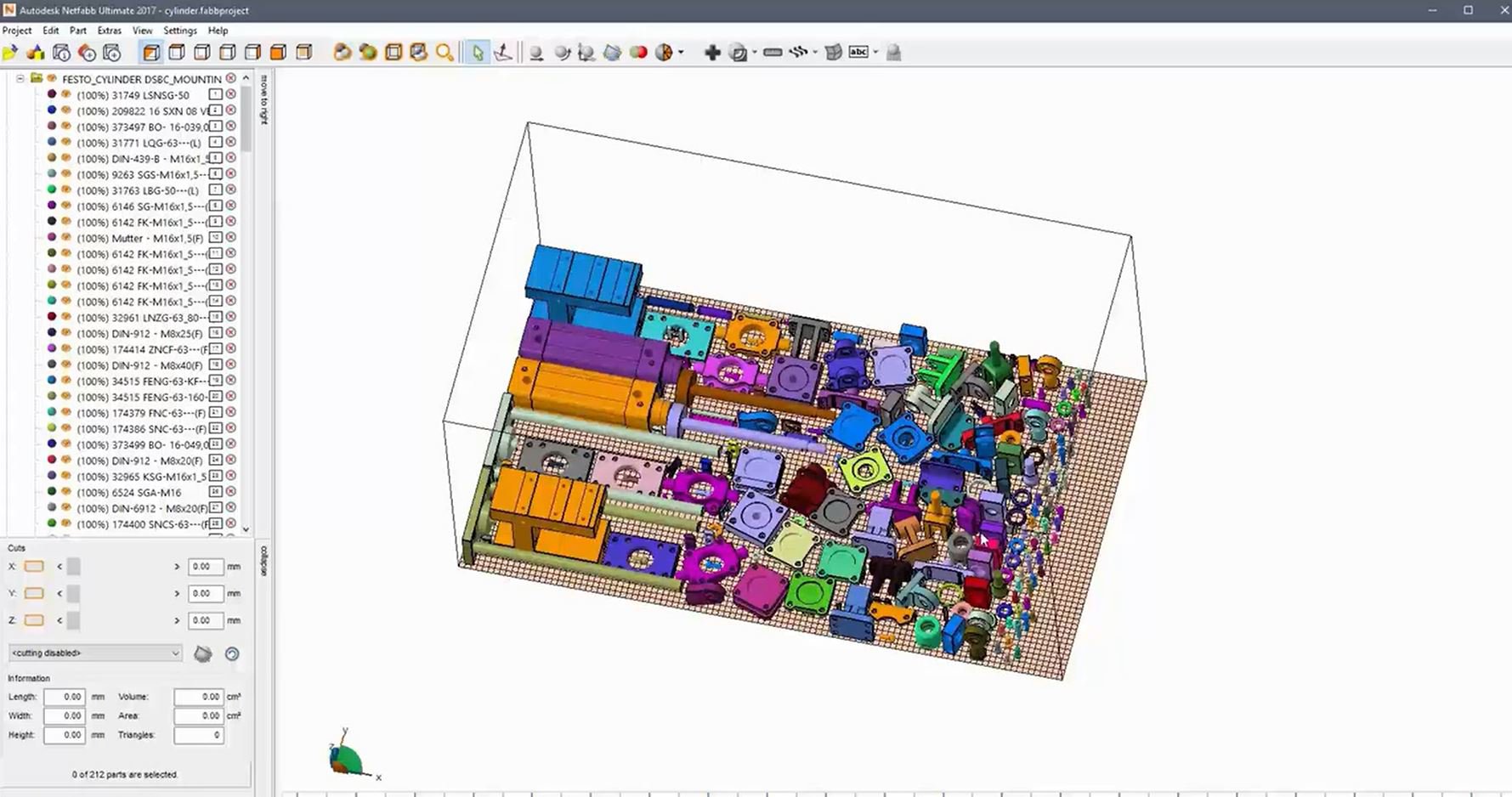 30th April 2018: Appointment as NetFabb Master Reseller
Man and Machine has been appointed by Autodesk as UK Master Reseller for NetFabb, it's next generation of additive manufacturing solutions. NetFabb helps to streamline workflows, reduce build errors and bring products to market faster. It combines tools for lattice creation, topology optimisation, build preparation, metal process simulation, CNC machining workflow and machine export. If you would like more information or a trial version of NetFabb please contact your Account Manager at Man and Machine on 014844 263700.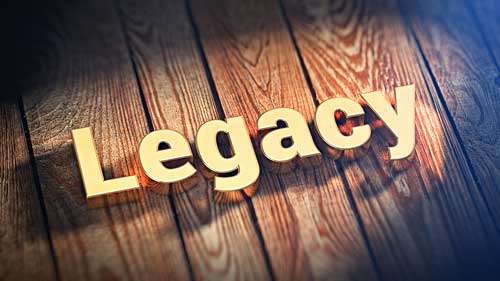 28th April 2018: Autodesk Legacy Promo
The Autodesk Legacy Promo is back! If you have an old license of AutoCAD, suites or any other eligible product that is not on maintenance, Autodesk is offering 15% off if you trade it in and move onto a 1 or 3 year industry collection subscription. This includes the Architecture, Engineering & Construction Collection, Product Design & Manufacturing Collection or the Media and Entertainment Collection. Please contact your Account Manager for more information.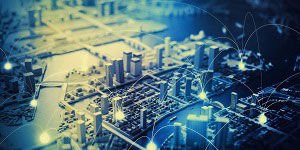 28th March 2018: BIM 360 Changes
Autodesk are making some changes to the BIM 360 Platform. Effective 9th April 2018, the following BIM 360 products will be available: Docs, Build, Design, Glue and Plan.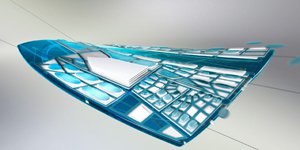 26th March 2018: Only One AutoCAD
As of 22nd March, Autodesk will be combining different verticals of AutoCAD into Only One AutoCAD. This will include Architecture, Electrical, Mechanical, Plant, MEP, Map 3D and Raster Design Toolsets.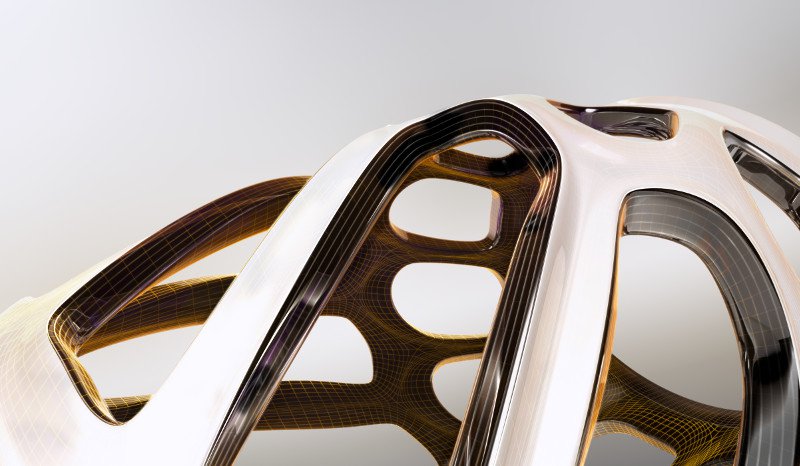 1st March 2018: Price Increases
As of 22nd March, Autodesk will be increasing prices on most subscriptions by approximately 2.5%. To avoid this price increase, contact your accounts manager or call us on 01844 263700 to place your order.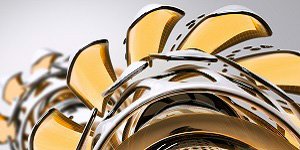 19th February 2018: Collection Price Increase
As of 22nd March, Autodesk will be increasing the price of industry collections by approximately 8.5%. Contact us on 01844 263700 to place your order before the 22nd and avoid the price increase.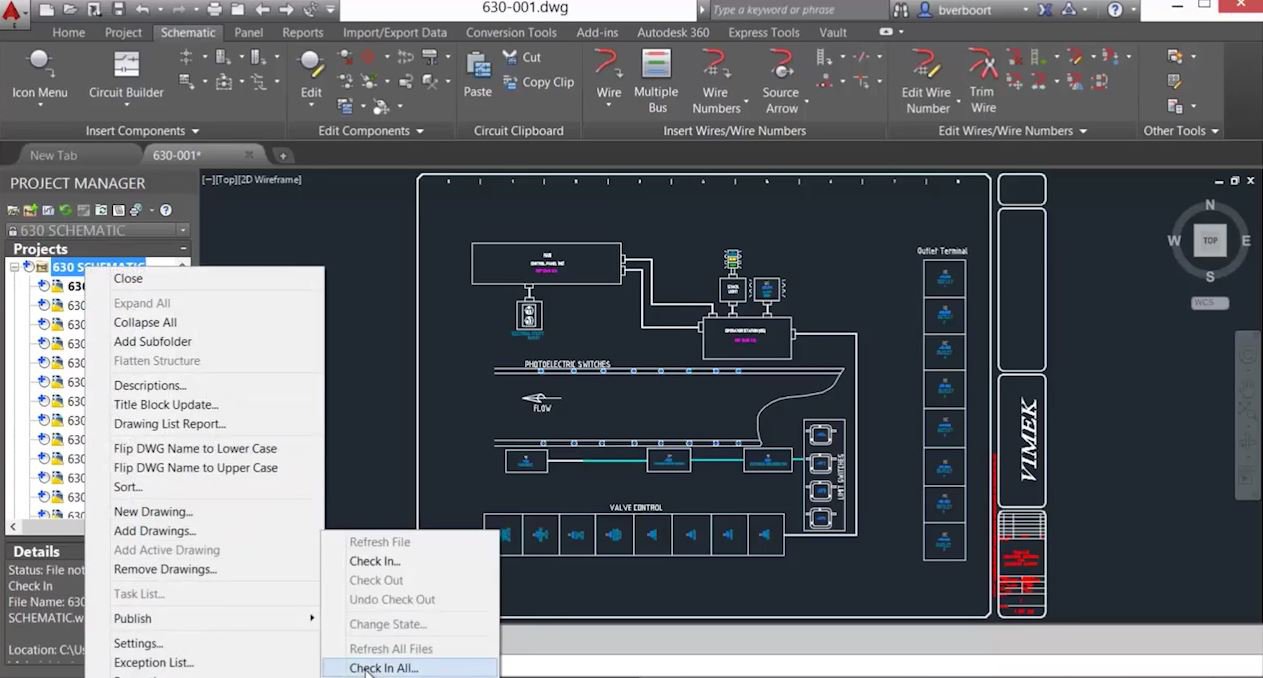 9th January 2018: Flash Sale
From the 9th to the 16th January 2018, Autodesk have announced a flash sale on AutoCAD (LT not included) and Revit LT Suite. Get in touch to take advantage of this offer.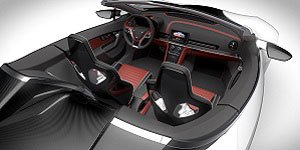 8th January 2018: End of Sale of VRED
As of 7th February 2018, Autodesk will no longer sell new or additional subscription of VRED 'standard' and Alias Concept will no longer include VRED 'standard'.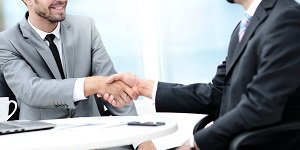 2nd January 2018: New Application Engineer
We would like to welcome the newest member of our team, Ian Cross. Ian is an expert in Vault and will be joining out team of Application Engineers.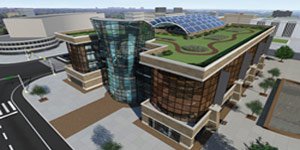 21st December 2017: KIT BIM for AEC UKI
Call us to find out if you qualify for this offer including 15% off the Autodesk AEC Collection when purchased with a 2 day BIM training course at reduced pricing! Offer is valid until 26th January 2018.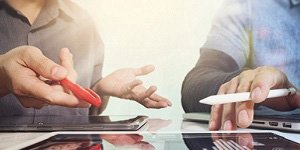 4th December 2017: New Account Managers
We would like to welcome the newest members of our team. Alex who will be joining the East Midlands sales team and Sam who will be joining the North West and Ireland sales team.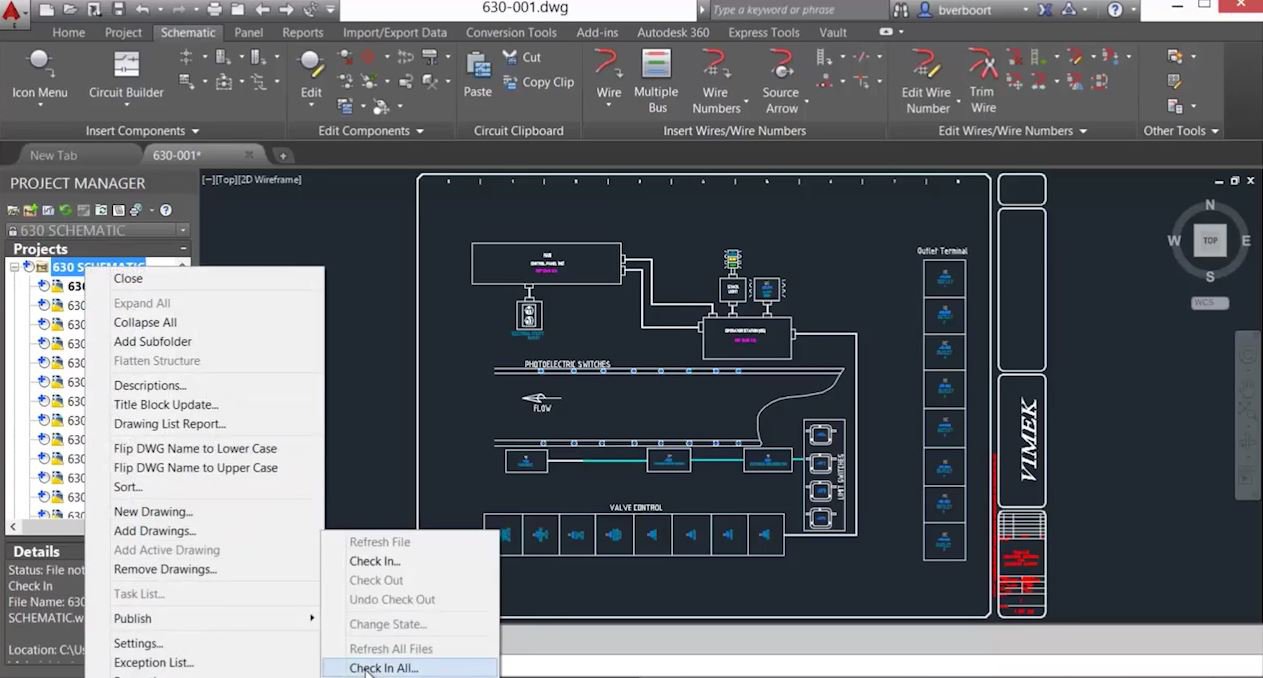 30th November 2017: Flash Sale
From the 4th – 15th December, Autodesk will be holding a flash sale where you can get 25% off when upgrading from AutoCAD LT to AutoCAD.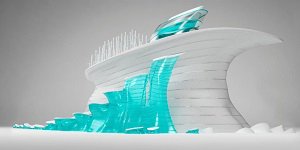 27th November 2017: Stingray Subscriptions
From the 7th January, Autodesk will stop sales and development of Autodesk Stingray game engineer as a separate product.
20th November 2017: New CAM Engineer
We would like to welcome our new (German speaking) CAM Engineer who will be working on post processor development and all things manufacturing.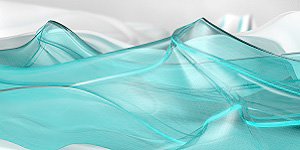 25th October 2017: Price Changes
As of 7th November 2017, there will be a price increase of 16 – 18% on new and renewing subscriptions with multi-user access for most individual products.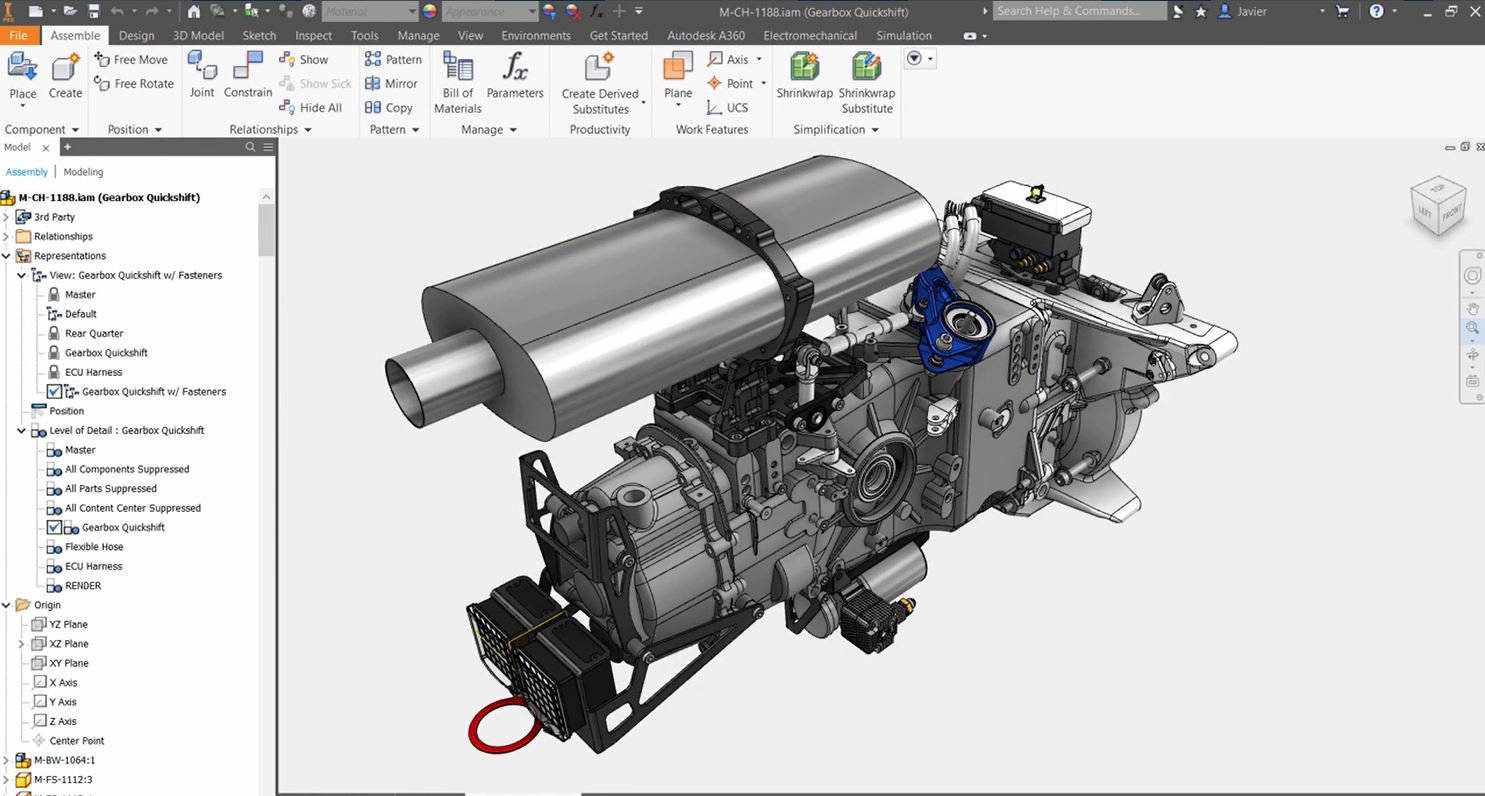 20th October 2017: Multi User Changes
As of 7th November 2017, new multi-user access subs will no longer be sold for Revit, Inventor Professional and Navisworks Manage.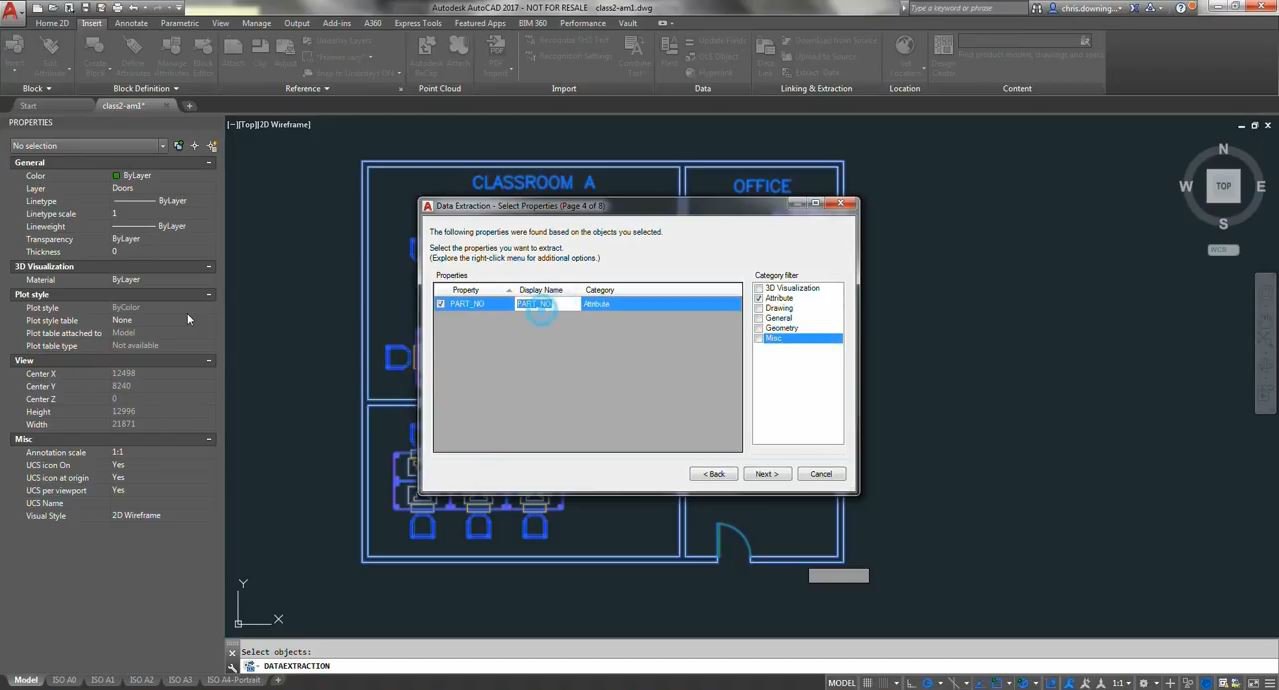 9th October 2017: AutoCAD Flash Sale
From 10th – 24th October you can get 25% off SRP when you purchase one or more subscriptions of AutoCAD Family products. Contact us today on 01844 263700 to take advantage of this offer.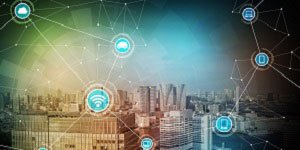 4th October 2017: Professional Certification
Click here to find out more about the building SMART Professional Certification programme and how Man and Machine are supporting the development of it.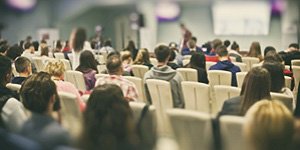 3rd October 2017: New BIM Consultant
We would like to welcome our new BIM Consultant Martin Hawley. Martin is an expert in BIM and will be contributing to the development of our range of BIM training courses.
2nd October 2017: Revit Price Increase
As of November 7th, Autodesk will be increasing the price for new and renewing subscriptions of Autodesk Revit with single-user access by approximately 10%. To avoid this increase, please contact us on 01844 263700 to place your order prior to November 7th.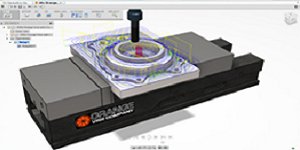 15th September 2017: Fusion 360 Training Offer
Take advantage of our current offer on our Fusion 360: Introduction to Parametric Modelling training. Get in contact by calling 01844 263700 or email marketing@manandmachine.co.uk to book your space and get £300 off. Offer ends 15th November 2017.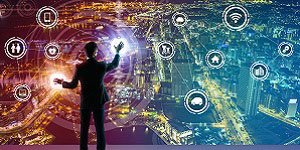 4th September 2017: COBie and IFC Training
We are about to launch our new training course, COBie and IFC in a BIM Workflow. Click here to find out more about this course, or if you would like to book your space call 01844263700 or email marketing@manandmachine.co.uk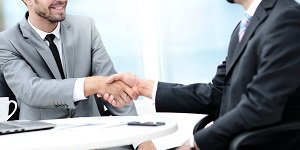 14th August 2017: MFG Application Engineer
We would like to welcome James White, our new Manufacturing applications engineer, to our team of technical experts. James will be working with all things manufacturing and CAM.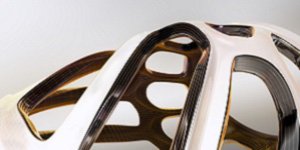 7th August 2017: HSM and Nastran In-CAD
As of August 7th 2017, the Product Design Collection has become the Product Design and Manufacturing Collection (PDMC) which includes new entitlements to HSM Ultimate and Nastran In-CAD.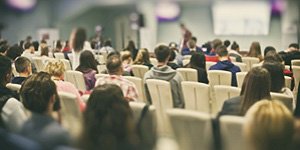 31st July 2017: New Starters
A warm welcome to Brandon and Connor, the newest members of our internal sales team and Laura, who will be joining our order processing team as Office Administrator.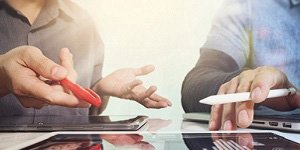 3rd July 2017: New Application Engineer
A big welcome to Mark Calloway, our newest Application Engineer. Mark is an expert in Revit and AutoCAD, and will be working throughout the AEC sector.
26th June 2017: Legacy Offer
From July 10th – October 20th 2017, customers can save up to 30% on industry collections and up to 20% on most individual products by trading in an eligible perpetual legacy license.
19th June 2017: New Subscription Packs
Starting July 7, 2017, Autodesk is making more products available for purchase as subscription packs. Product available for purchase as 25, 100 or 1000 subscription packs on the July 7 pricelist include BIM 360 Docs, Glue, Field, Plan and Team.
12th June 2017: BIM 360 Docs
On Tuesday, June 13th, BIM 360 Docs is getting a facelift. When user log into BIM 360 Docs, they will access their project and data via the Document Management module of the next-generation BIM 360 UI.
29th May 2017: AutoCAD 2018.0.2
Autodesk discovered a mistake with the AutoCAD/AutoCAD LT 2018.0.1 release that will cause the software to expire and no longer start on June 1 2017. Please ensure you download the AutoCAD/AutoCAD LT 2018.0.2.
2nd May 2017: New Application Engineer
We would like to welcome our newest Application Engineer, Jonny Pye. Jonny is an expert in Revit and BIM working within the AEC sector and will be contributing to the development of our BIM Training.
14th April 2017: Revit 2018
Revit 2018 helps improve the design intent creation with improvements that support productivity by automating workflows and simplifying painful multi-step processes.
10th April 2017: AutoCAD P&ID End of Sale
As of May 7, 2017, new subs of AutoCAD P&ID will no longer be available for sale. Autodesk will continue to develop P&ID related features and make them available within the AutoCAD Plant 3D offering.
20th March 2017: AU London Registration
AU is coming to London! Join us for the first Autodesk University to be hosted in London, where you'll have the opportunity to attend classes, forums and keynotes with Autodesk experts.
13th March 2017: Autodesk Revit Live
Autodesk launched a new product centre to feature Revit Live. Revit Live is a cloud based service that transforms Autodesk Revit and Autodesk Revit LT models into an immersive experience, in just one click.
13th February 2017: GFP Legacy Trade in Offer
This quarters GFP (Global Field Promotion) offers 30% off the SRP of 3-year subscriptions with trade-in. Customers who select LT Family subscriptions can choose in addition a 1-year subscription when purchasing auto renew.
7th February 2017: MEP Fabrication Suite
As previously announced, on January 31st, Autodesk ended the sale of the Autodesk MEP Fabrication Suite, simplifying product offerings around the AEC Collection. If you would lie more information on the Collection or would like to purchase, contact us on 01844 263700 or email marketing@manandmachine.co.uk
19th December 2016: Save 50%
Customers with a qualifying legacy license will be eligible to purchase a new 3-year subscription at a 50% discount to an equivalent product by January 21st.
7th September 2016: Buzzasaw Updates
As of 7th October Autodesk will no longer be selling Buzzsaw to new customers but will maintain current subscriptions of Buzzsaw for current customers.
7th August 2016: Autodesk Price Changes
There will be a new Autodesk pricelist released on 7th September with a price increase of around 20% across all Autodesk products.
7th July 2016: BIM
After our immensely successful UK BIM road shows, Man and Machine are about to announce the launch of our European BIM Tour.  For more information on road shows in the UK and other countries where our offices are based, please get in touch.
24ht May 2016: Autodesk Collections
All the essentials you need in one collection! Whether it's AEC, Media & Entertainment or Product Design… There's a collection tailored to your needs available from the 1st August.
11th May 2016: HyperMILL
The newest version of HyperMILL is now available. HyperMILL 2016.2 ensures greater performance and more efficient programming.
6th May 2017: Next BIM Conferences
After our successful BIM Conference in Bristol, we will be running more in London and Manchester. More information coming soon, so keep an eye on our website!
4th April 2016: Man and Machine at MACH
Next week we are exhibiting at MACH on stand 4435. The stand will be showing Autodesk HSM, OpenMind and Fusion 360 CAM Tools. For more information please get in contact by calling 01844 263700 or emailing marketing@manandmachine.co.uk.
30th March 2016: Bristol BIM Conference
After the success of our first BIM Conference in Bristol, the next stop will be Manchester in May. Watch this space for more information on location and date!
29th February 2016: Annual TechCamp
Our Applications Engineer, George Roberts won an award at Annual TechCamp for 'Top Application Engineer' and is off to Las Vegas in November for Autodesk University.
10th February 2016: MACH
We will be at MACH 2016 on the 11th – 15th of April on stand 4435. Our application engineers will be doing live demonstrations of HyperMill and HSM CAM Software. If you won't be attending the show but would like more information on CAM software and our CAM services, please get in contact with our sales team.
8th February 2016: Solibri
As part of our ongoing partnership with Solibri we are now official training partners. Visit our Solbiri training page to find out more about the Solibri Fundamentals and Solbiri Rules training courses or for more information on the Solibri Model Checker, contact our sales team.
20th August 2015: Offshore Europe
We are exhibiting at Offshore Europe in Aberdeen from 8th – 11th September on stand 4E182. Visit our stand to discuss and learn more about Autodesk, HSM and BlueCielo.
7th July 2015: Man and Machine is announcing a new partnership with Aconex
Aconex provides web based data management and BIM collaboration tools for the engineering and construction industry, with multi-party collaboration throughout the entire project lifecycle. Contact us for more information on 01844 263700 or email marketing@manandmachine.co.uk
16th June 2015: Man and Machine now offer Solibri
In the construction industry, a single fault can cost millions. You can now find that fault and fix it. Solibri Model Checker (SMC) software finds potential faults before a single brick is laid. It performs advanced clash detection, deficiency detection, BIM and accessibility compliance, model comparisons and full information take off. It's the 'one stop shop' for you who needs to stay on top of a building project.
1st June 2015: Perpetual License Changes
Autodesk is transitioning from perpetual software licenses to subscription-based options. After January 31, 2016, new seats of most individual Autodesk software products will be available only on a pay-as-you-go subscription basis. Sales of new perpetual licenses for these products will be discontinued. This change applies to both standalone and network licenses. You will, however, be able to continue using your existing perpetual licenses. For your software that is on Maintenance Subscription, you will retain access to your benefits and stay up-to-date by keeping your Maintenance Subscription current. http://www.autodesk.co.uk/products/perpetuallicenses
21st April 2015: Autodesk 2016 Product Launch Webinars
Man and Machine are running a series of 2016 webinars over the coming weeks to demonstrate some of the new features in the 2016 products including Autodesk Inventor Professional, Revit, Inventor HSM and Vault. For more information please email marketing@manandmachine.co.uk.
27th March 2015: Desktop Subscription offline usage
Autodesk has announced that the offline usage allowance for customers with Desktop Subscription is now 30 days.  Until now, users had to connect to the Internet the first time they accessed their Desktop Subscription software, and every 14 days thereafter. This extended offline allowance requires that users connect every 30 days.
23rd March 2015: Autodesk Account is Now Live
Subscription Center has been retired, Autodesk Subscription customers are now directed to Autodesk Account where they will be able to manage all of their products, services, and Subscription benefits in one place. The newly enhanced Autodesk Account features detailed contract and usage reporting, user management tools and a fast and easy navigation. www.autodesk.com/account
16th February 2015: EMEA Price adjustment
As of 1st May 2015, Autodesk will increase Suggested Retail Prices (SRP) by approximately 4% for all licenses, including Subscription New and Desktop Subscription. However there are two exclusions, AutoCAD LT Family and Maintenance Subscription Renewals.
19th January 2015: New faces at Man and Machine
We've started the New Year with some new hires, the latest to join the team are Nat Toon and Harry O'Neill. Nat will be joining our team of Application Engineers and Harry will be working with Geoff Bowles as an Internal Account Manager.
30th October 2014: New to Man and Machine – BlueCielo
Man and Machine has become the only reseller in the UK to sell BlueCielo. BlueCielo Meridian Enterprise is a feature-rich, robust Engineering Content Management solution for companies wishing to optimize the management of engineering data and production assets including buildings (as part of your BIM collaboration strategy), plants, production facilities and infrastructure. Fully CAD platform-independent, it provides flexible revision management, workflow support for projects and single documents and a safe, secure environment for data using a "vault" concept. Get in touch for more information on 01844 263700 or email marketing@manandmachine.co.uk.
12th September 2014: VRED and Alias Promotions – get 20% off
Available on Alias Upgrades, VRED Crossgrades, VRED Professional New Seat and VRED Design Upgrades. Get 20% off SRP when purchased with Maintenance Subscription or 10% off when purchased without Maintenance Subscription. Get in touch with our sales team to find out more about this promotion on 01844 263700.
4th September 2014: Plant & Process
Man and Machine has just won its latest contract within the Plant & Process industry. A leading oil refining company has taken Autodesk 3D Plant Suite software and services, continuing Man and Machines presence within the Plant & Process industry.
29th August 2014: Nastran – new to Autodesk portfolio
Autodesk has added the Nastran product to its already broad Simulation portfolio. The Nastran In-CAD product provides an advanced Mechanical Simulation toolset without the need for learning a completely new interface as it simply sits within your existing CAD (Inventor or SolidWorks) product. Contact the team for more information on any of the Autodesk Simulation products sales@manandmachine.co.uk
21st August 2014: Company of the Year
Building and Facilities News has just awarded Man and Machine with another Company of the Year award! The publication visited the Man and Machine offices to present Phil Read, Managing Director with the award and this is what he had to say "I and all of our employees will take great pride in the fact that we have been chosen for this award and the reputation and brand that we have built up over the years is obviously paying off."
12th August 2014: Latest HSMWorks win
Man and Machine has just secured another HSMWorks contract since being hired as the Master Reseller for the product in the UK. A leading manufacturer of aircraft interiors – Man and Machine has helped transition the company to HSMWorks with both software and support.
6th August 2014:New Faces at Man and Machine
Man and Machine is growing rapidly and with that comes a lot of new recruits! The latest to join the team are Chris Downing and Geoff Bowles. Chris is an Application Engineer with specialist areas in Electrical and Plant – Chris has come from the Electrical industry and has a wealth of knowledge and expertise in this area. Geoff is our latest recruit within the sales team and will be leading the North East activities as Business Development Manager. Geoff has led a career in the manufacturing industry leading a 300+ workforce in a manufacturing plant.
30th July 2014: New BIM Whitepaper
In the NBS National BIM survey recently, they claim that the adoption of BIM has increased from 11% in 2011 to 54% in 2014, a very significant increase which suggests BIM is here for the long term. Today we also are announcing the availability of our own white paper, a document that covers the history of BIM, Government and BIM, data exchange standards, object libraries as well as the impact of BIM on different industries and the business opportunities it presents to companies not only in design and construction but throughout the supply chain.
25th July 2014: Man and Man launches new website
In today's communications age and with the enormous amount of date available, you can be easily overwhelmed with information. Today's websites are all about finding the information you want quickly. To help you we have completely re-thought our website strategy and content, and we have re-launched it today in what we hope is a much more accessible way. Clear menus, consistent page structure and logically arranged content should enable you to access the information you want, in the way that you want more easily (by product, service or industry). We hope you like it and would welcome your feedback to help us consistently improve it. If you would like to provided feedback please feel free to contact kirsty.walker@manandmachine.co.uk.