Come join our team – Careers at Man and Machine
We always want to hear from enthusiastic people, interested in careers at Man and Machine, who are passionate about delivering customer success. If you are a like-minded individual, with a CV to prove it and want to join us please send your CV to marketing@manandmachine.co.uk.
To be a "Mumler" your CV will need to show you to be a creative thinker and customer-oriented individual with a passion for finding solutions to customer problems. You make it a habit of going the extra mile. Our vision is to enthuse, inspire and delight our customers.
In return, we will offer you a positive cultural environment that is fun and rewarding. Your manager will be someone who will listen to your ideas, take them seriously and give you credit where it is due. Through coaching and training we will work hard to ensure that not only are your skills developed but that you get exposed to opportunities to put your new skills into practice.
Dull, unenthusiastic wasters without a zest for life, need not apply.
As a result of our continued growth, our most commonly advertised jobs for geniuses are detailed below.
Please click on one of the images below to see the job specification for a variety of careers at Man and Machine.
Customer Experts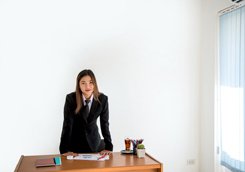 We expect our sales people to be customer experts, people who understand their client's businesses and care about the experience that they and we, give to customers. You will:
Have a strong track record of sales
Demonstrate understanding of customer issues
Have integrity and a good work ethic
Take responsibility and be results driven
Have an interest in technology solutions
Be a creative thinker, solving business problems
Use company resources to support customers
Be a solution seeker
Critical Thinkers
Our Technology & Business consultants think for themselves and for their clients. Their unique set of skills makes them equally adept at discussing/showing technology, as it does discussing a 5 year business plan and recommending organisation strategies. You will be:
Comfortable in a Board Room
An insightful researcher
Strong at analysing a problem and finding solutions to it
Strong commercially
Able to decipher a company's P&L
Comfortable discussing organisational structure
Technically competent
Able to discuss IT strategy with an IT Director
Technology Wizards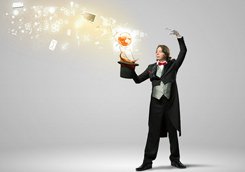 Our Technology Wizards are our most trusted technical software engineers.. You will love CAD, CAM or BIM software and:
Providing technical support to our customers
Training them on how to use the software
Demonstrating software
Consulting on technical solutions
Implementing those solutions
Being a self-confessed geek
Be the person in the room whose view everyone trusts
Excite others with your enthusiasm
You will be customer-orientated, enjoy listening, learning and helping find solutions to customer problems.
BIM Sponges
BIM is a paradigm shift in the Construction industry sector an you will be responsible for soaking up everything there is to know about the subject matter and act as a coach, mentor and teach to our clients and our staff. You will become and expert in technologies like:
Autodesk Revit
Solibri
Navisworks
Advanced Steel
Autodesk Construction Cloud
You will become a subject matter expert advising clients on strategies to implement:
ISO19650
BIM Documentation Suite, including AIRs, EIRs and BEPs
Model coordination & validation strategies
BIM protocol and contractual frameworks
BIM assessment and discovery